For anyone who has dreamed of a faster way down the stairs than the elevator or an escalator, the Printemps shopping mall in Shanghai has a solution.
The mall has installed a five-story metal slide, which brings shoppers to the ground floor in just 16 seconds. But internet users in China have raised questions about its safety, given China's often dire track record on construction quality and basic maintenance.
Riding the stainless steel slide would mean "your bum would light on fire!" wrote one Weibo user, Wang_Fan. "What I'm most worried about is that there would be gaps at the entrance and exit," said another user. "Once your bum rides over it, it would slice it off like a piece of meat," they added.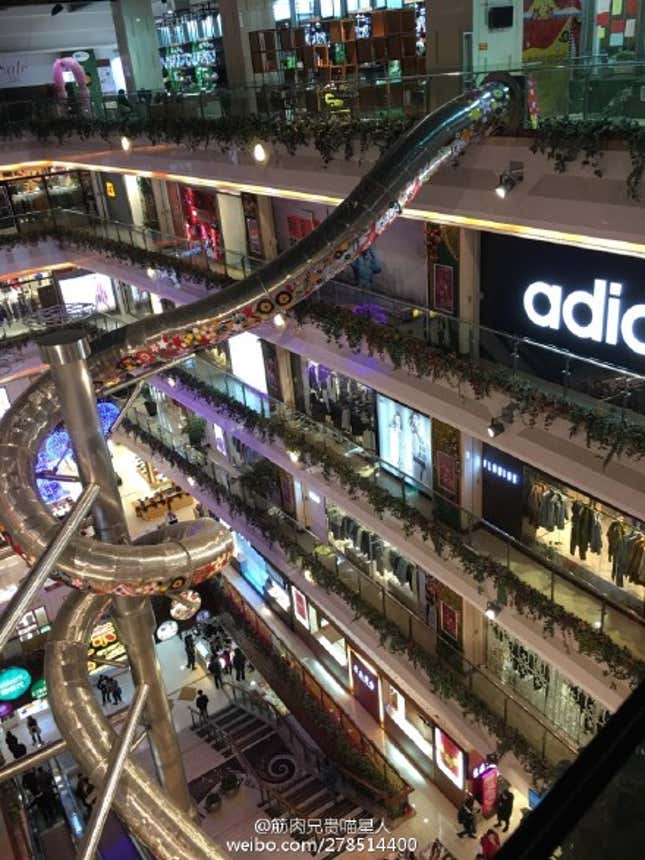 User XiulianDancestep posted a screenshot of responses to the news about the slide. The top comment, with over 6,000 upvotes, or likes, says simply: "I feel like it will kill people. I'm serious."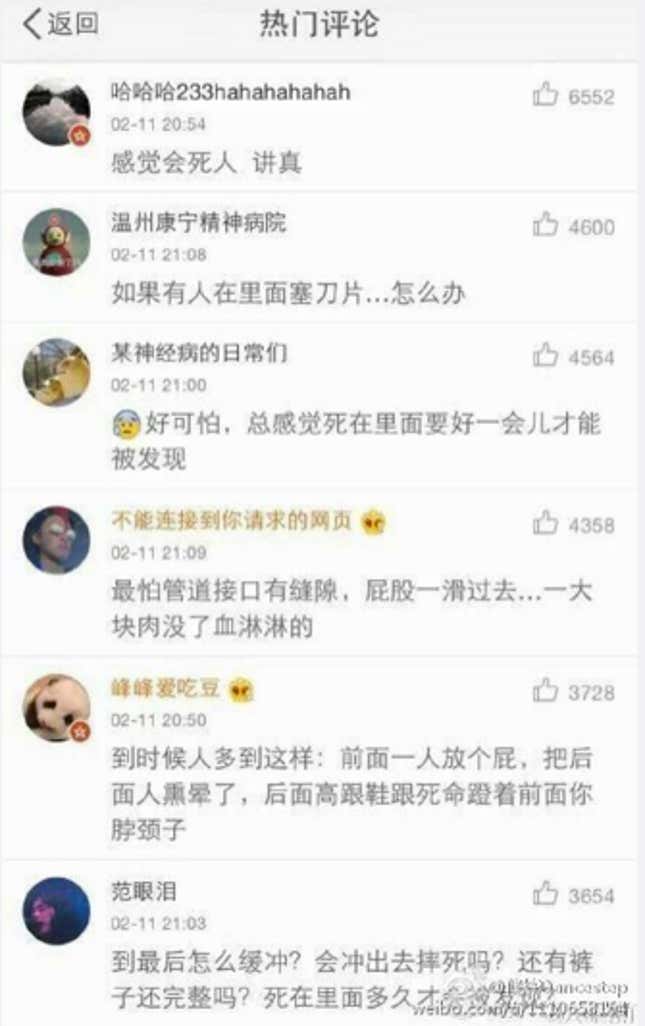 Internet users in China have good reason to be wary of a slide that suspends them five stories above the ground.
Last year, shopping mall escalators and amusement park rides killed several people. In October, a four-year old boy was killed when he became trapped in the handrail of an escalator in Chongqing, southwest China. In July, a mother was killed when she fell through the floor of an escalator in China's western Hubei province. And in May two people died and several were injured when they were thrown from an amusement park ride.
A similar slide has been operating in a mall in Indonesia since 2008, though, with no record of major injuries.