Former president Luiz Inácio Lula da Silva is accused of concealing his interest in a luxury apartment linked to Brazil's massive corruption probe, according to details from a multi-year investigation released today.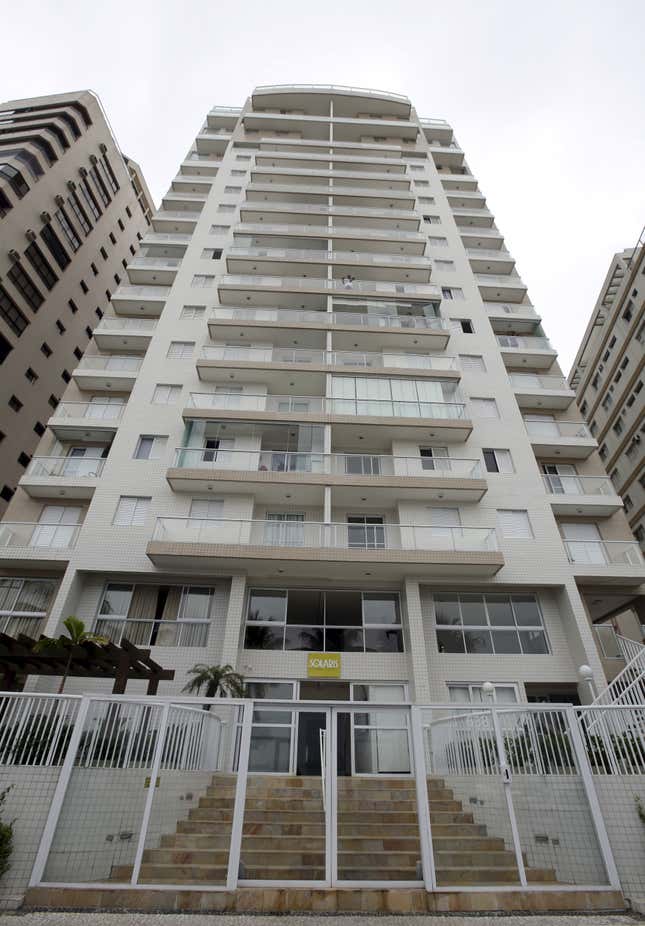 São Paulo state prosecutors, who filed a complaint against Lula the previous day, said in a press conference that Lula faces money-laundering and misrepresentation charges linked to the triplex in the coastal town of Guarujá, which they say he improperly accepted from construction company OAS. (Update: Local media have reported that the prosecutor also asked the judge to put Lula in preventive detention so he doesn't destroy any evidence or interfere with the case.)
They are the first formal accusations against Lula, who is facing several other investigations into wrongdoing associated with a bribery and money-laundering scheme at oil giant Petrobras.
A judge would have to accept the charges in order for Lula to be tried. If convicted, he could be sentenced to more than 10 years in jail.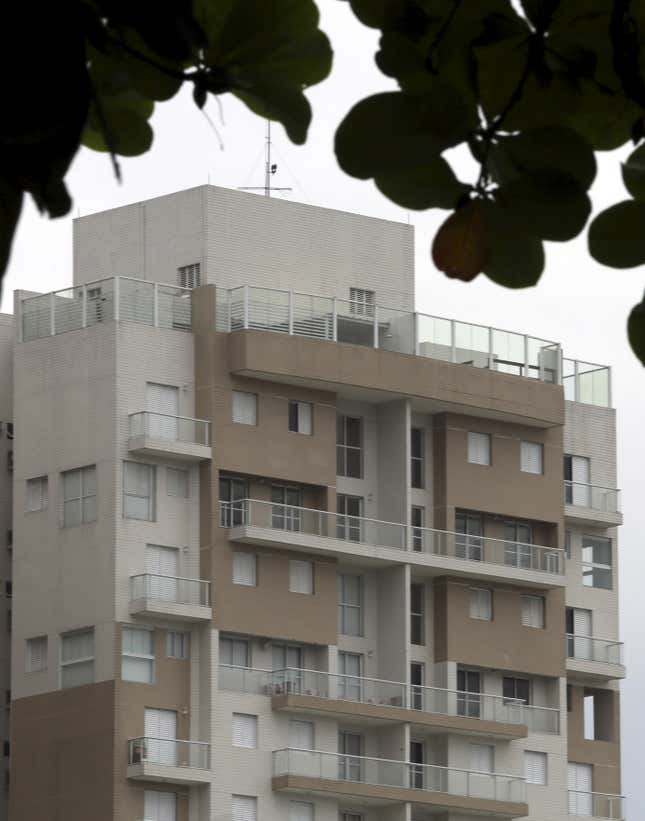 The former labor leader has repeatedly denied that he ever owned the Guarujá apartment, and has characterized the allegations as a political vendetta to prevent him from running for president again in 2018. Today his foundation, Instituto Lula, said in a statement that the allegations against him are not based on reality.
The São Paulo indictment is the latest blow to Lula and his protégée, president Dilma Rousseff, whose government has been struggling with the fallout from Operação Lava Jato, Brazil's largest ever corruption probe.
"He's fighting the battle on so many fronts," said Cameron Combs, a Latin America researcher with Eurasia Group. "While there is no smoking gun that has emerged, it's just an accumulation of accusations and revelations that's getting really worrisome."
Neither Lula nor Rousseff have been implicated by the Lava Jato investigation, which is looking into an elaborate pay-to-play system under which companies bribed Petrobras executives in exchange for contracts. Some of the proceeds were allegedly used to fund electoral campaigns. One of the construction companies accused of participating in the scheme, OAS, is the registered owner of the beach apartment allegedly gifted to Lula.