To say that Brioni makes suits is like saying that Ferrari makes cars. A pair of pants and a jacket by the Italian label, in fibers such as vicuña, pashmina, and Qiviuk—the fine undercoat of the muskox— can reach as high as $43,000. More common, though, is suiting in wool and silk, which will still cost you $7,000 or so.
Today (March 23), Brioni's owner, the luxury conglomerate Kering, announced that it had appointed a new—and unexpected—creative director to oversee Brioni's staid, high-end attire. He is Justin O'Shea, a heavily tattooed Australian and street-style star with more than 80,000 Instagram followers. He's also got no design experience. He's a retailer, and that's likely the point. Brioni doesn't need to reinvent the suit (or raise the price ceiling any higher). It just needs to get better at selling.
Despite being a favorite of business executives and heads of state—and of Donald Trump, a business executive who wants to be a head of state—the brand has struggled. Just days ago Kering said Brioni would scale back production and cut jobs to better align its operations with market demand. Kering doesn't break out Brioni's sales, but the reporting group it's in, which includes labels Alexander McQueen and Stella McCartney, saw sales fall about 10% (pdf) from 2014 to 2015.
The Brioni customer isn't looking to be the most fashion-forward. At Brioni and other high-end brands, such as Berluti and Ermenegildo Zegna, crafting the right brand image and managing a smart business are more important than the charisma of any individual designer.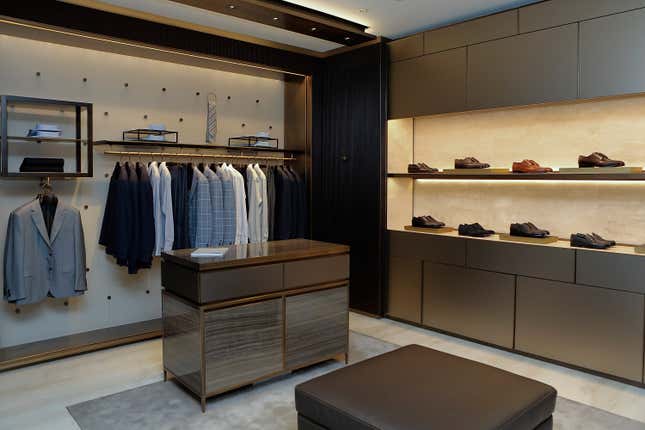 The brand has expanded into casual clothing and has staged full menswear runway shows—Brioni was the first to hold a men's fashion show, back in 1952. But those moves haven't resonated with core customers. It needs new ways of connecting with them. And it happens that selling is O'Shea's specialty.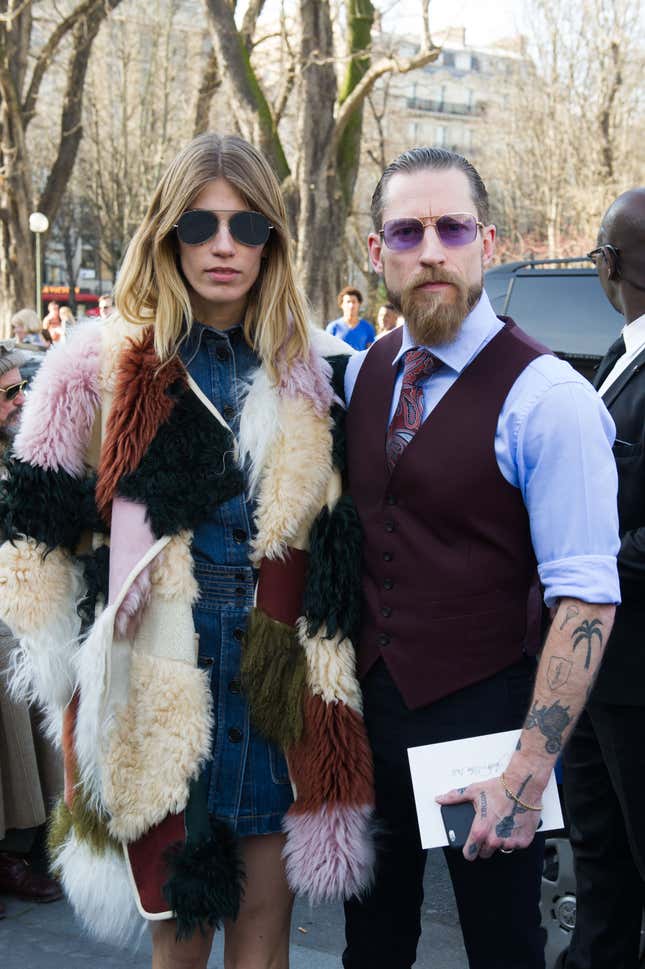 Most recently, he was the buying director for luxury online retailer MyTheresa. Prior to that, he was the buyer for Al Ostoura, a Kuwaiti luxury retailer with 40 stores. He spent his early life in a remote aboriginal village in Australia and worked in mines with his father, getting into fashion in his 20s and working mostly for denim and streetwear shops. After joining MyTheresa in 2009, he helped it achieve 50% year-over-year sales growth.
It's not the first time a brand has looked to a retailer to fill the top creative role. In 2011, Kenzo selected Carol Lim and Humberto Leon, the founders of Opening Ceremony, to serve as co-creative directors.
O'Shea, who starts his new gig on April 1, will try to satisfy Brioni's core audience, while bringing the brand into the digital age. Brioni even posted an Instagram image today, featuring a well-known face on fashion's favorite social platform.