Mirko Nahmijas has lived in Belgrade his whole life, but looking through the lens of his Canon 6D has helped him see the futuristic buildings looming over his city with new eyes.
"When you're born here you never appreciate it," he says. "You never notice the buildings."
Nahmijas started shooting images of the brutalist buildings of his hometown in January. The style of architecture, also known as socialist modernism, was popular in Serbia in the 1970s when the country was still known as Yugoslavia and was under the communist rule of Josip Broz Tito. His images capture the stark, almost alien beauty of the structures against clear blue skies, free of their urban context and empty of humans.
"I sat on my motorbike and cruised the city looking for examples," Nahmijas says. "Many of the buildings are ruined by billboards now, so I would have to choose the right angle. That was the hardest part."
The Serbian photographer first got the idea while he was visiting a friend at the Military Medical Academy, which was built by the government in the 1970s, and was struck by the monumental building: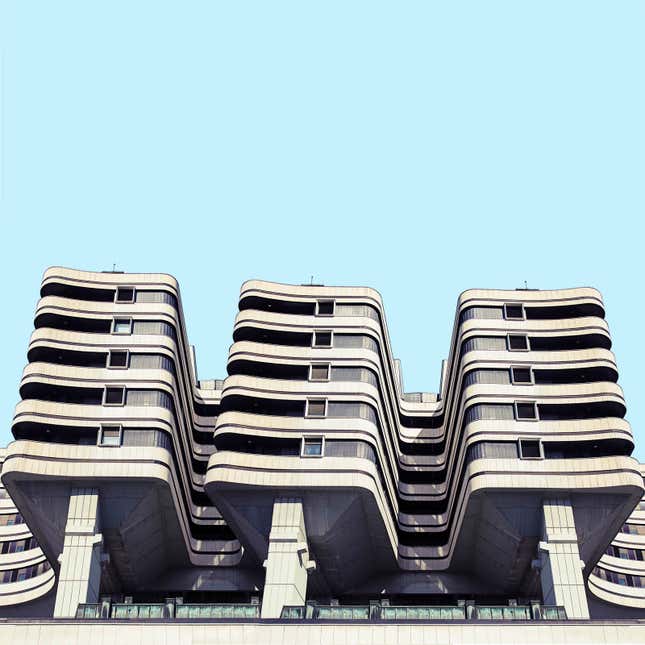 Nahmijas says he has now photographed all of the brutalist buildings in the city for his series, Minimal Belgrade, which contains 40 pictures in all.
"I love the bold lines of the buildings," he says. "I hope it's going to come back in style, as everything returns."