For one night this June, Arianna Huffington is opening up her bedroom. Specifically, she's offering up a one-night stay for two in the "sleep paradise" that is her apartment in Manhattan's Soho neighborhood through a contest on Airbnb.
Huffington is not just a media mogul and New York socialite, but also a sleep evangelist. Since collapsing from exhaustion in 2007, she has refashioned her life to put sleep first. She gives talks on sleep, writes columns on sleep, and has called for a "sleep revolution." That last one, incidentally, is also the title of her new book on sleep, which, also incidentally, hit stores today.
Per the Airbnb listing, the evening will feature a Greek dinner "with all natural ingredients" and a "sleep consultation." A hot bath or a long shower are recommended to help "wash the day away." In the bedroom you will also find a "little dream notebook" for you to "write your dreams if you wake up in the middle of the night." Which, of course, you won't.
"It's not a Greek Temple, but it's as close as I could come," Huffington writes. "My own private temple to sleep in the middle of the city that claims it never sleeps."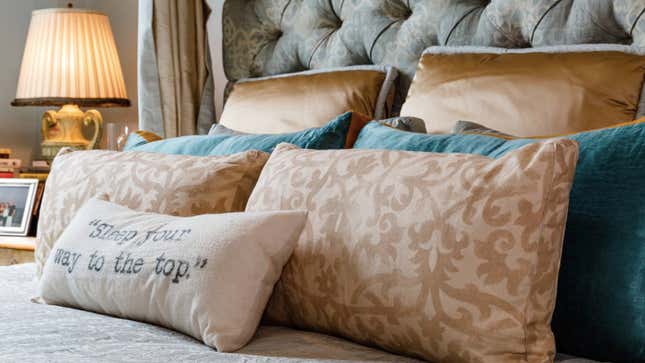 That said, please keep in mind the house rules.
Recommended: keep the bedroom dark, quiet and cool (between 60 and 67 degrees).

Bring "going-to-bed clothes," not to be confused with "going-to-the-gym clothes." Pajamas, nightdresses and even special t-shirts send a sleep-friendly signal to your body: time to shut down!

No charging your phone next to the bed! Even better: gently escort all devices completely out of the bedroom.

Sorry, Mr. Snuffles: No pets on the bed.
If you want to read in bed, make it a real book or an e-reader that does not emit blue light. And make sure it is not work-related: novels, poetry, philosophy, anything but work.

Be sure to help yourself to chamomile or lavender tea in the kitchen to ease yourself into sleep mode.

No sleeping pills.

No spicy food before bed.
These rules may seem strict, but we must assume that they are designed to help you feel at home. Airbnb's motto, after all, is "belong anywhere," be it a tent in Silicon Valley or a room in Arianna Huffington's home. Hopefully the house rules will also help you get along with whomever else is staying in the apartment for the night, as it's illegal in New York to rent out a room for less than 30 days unless the renter is also present during that time.
To enter the contest, which is being jointly sponsored by Airbnb and the Huffington Post, you must sign into Airbnb and respond to the question, "What would you do with your day if you got more sleep at night?" Your submission will be evaluated by a "panel of judges" from the marketing teams of Airbnb and the Huffington Post, and the winner chosen "entirely on merit." Relevant criteria include:
Originality of the answer. Does it surprise and delight us?

Spirit of the answer. Does it evidence a passion for a life that is enhanced through deeper, more restful sleep?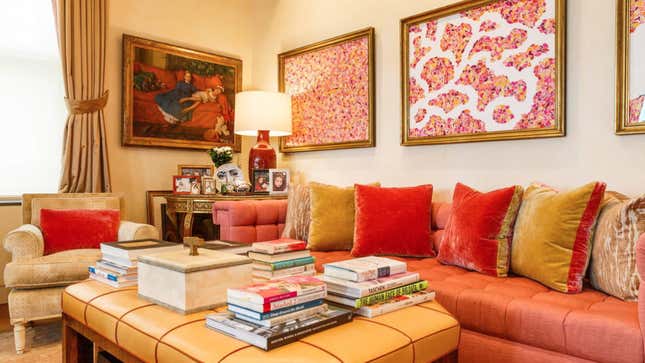 The winner is being invited to appear on HuffPost Rise the morning after the stay to discuss this ultimate sleep experience. Hair and makeup are included. The total prize value, including round-trip airfare to New York, is estimated at $3,500.