This will melt your hearts.
On March 11, Japanese frozen desserts company Akagi Nyugyo delivered some bad news to millions of customers: The price for Garigari-kun popsicles will rise from Y60 to Y70 ($0.62)—hike of 9 cents, as FT reports.
The price adjustment is the first since 1991 for the best-selling ice popsicle brand known for wacky flavors such as spaghetti, potato stew, and its best selling "bouillon-heavy" corn potage variant. Launched in 1981 at 50 yen a pop, Garigari-kun was designed to be an affordable after-school treat for Japanese school kids. The company now sells over 4 billion ice treats every year.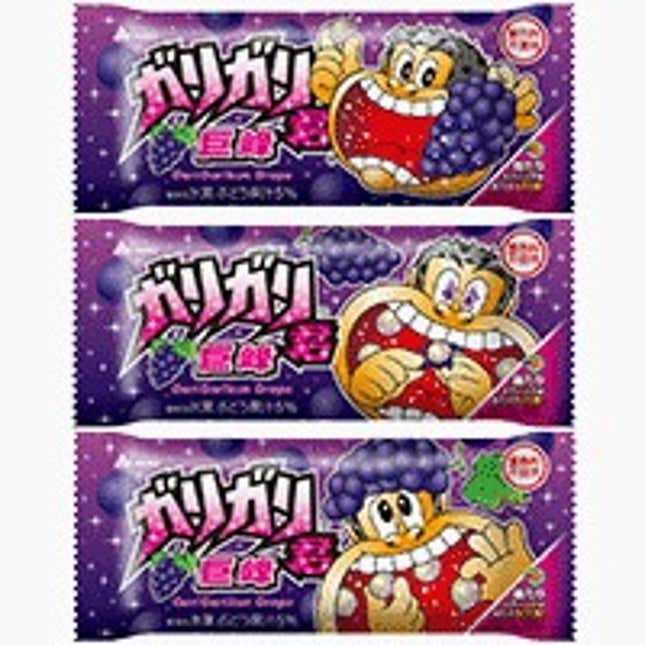 The Japanese government has been desperately trying to encourage inflation as part of prime minister Shinzo Abe's financial reforms. But  Akagi Nyugyo understands the seriousness of implementing its first price hike in 25 years in a country whose economy has flatlined for decades.
To show their regret, company executives led by chairman Hideki Inoue and president Inoue Sota appeared in a somber 60-second commercial that was aired nationwide in Japan on April 1, the day when the price hike took effect. In a neat group formation in front of their Fukiya headquarters, Akagi Nyungo's officers bowed in contrition as the words "We held on for 25 years but… 60→70" flashed on the screen accompanied by a Japanese folk song in the background. The company's wide-mouth mascot Garigari-kun (Crunchy-Crunchy boy) also appears on the commercial.
Several Japanese brands like whiskey makers Suntory and Japan Tobacco have similarly announced plans to raise prices, albeit with less dramatic panache.