Displaced by war and unable to find room in overcrowded refugee camps, Iraq's Yazidis are increasingly taking shelter in abandoned buildings. Living in the concrete skeletons of unfinished structures and shielded from the rain by little more than a patchwork of tarps, countless families from this embattled ethnic minority struggle daily for access to clean water and basic services.
In Sharya, Iraq, where a refugee camp of 17,000 is filled to capacity, displaced Yazidi families can be found living throughout the ruined town, occupying everything from handmade structures to a large school building that was never completed. At least 500 people now live in the school, whose owner is rumored to have fled to Europe.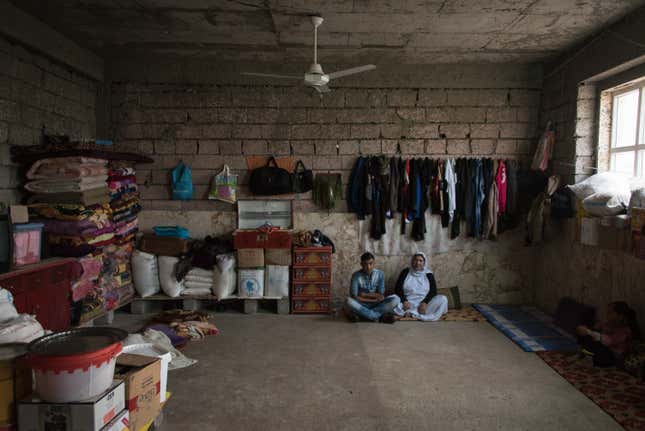 These scenes of despair are a result of the 2014 ISIL occupation of Iraq's Sinjar area, the ancestral homeland of Yazidis. Overnight, nearly 200,000 members of this religious minority fled as the Islamic State conducted mass executions. Thousands of hostage young women have been forced into sexual slavery.
Though ISIL has since been pushed out of much of the area, heavy bombing rendered most towns and cities uninhabitable. Now, faced with closing migration routes to Europe and no place to go, the Middle East's most vulnerable people have turned to squatting as a means for survival in a country where many feel they can no longer trust their neighbors.