Hong Kong
On a Friday night, the touts are out in full force on the Kowloon waterfront, peddling their tickets to board the casino ships floating in the harbor. They target mainly Chinese men, honing in on their customers with leaflets a-plenty, quoting 400, 500 Hong Kong dollars for night of gambling, karaoke, and room and board.
"Want to go on a cruise and play for the night?" asks a middle-aged woman wearing a flowery shirt, thrusting a business card into a reporter's hands.
Hong Kong strictly regulates gambling. The mainstay, horse racing, is a multi-billion-dollar business (overseen by the Jockey Club) that brings in massive tax surpluses for the government. The handful of casino ships get around the strict regulations by shuttling guests 12 nautical miles out into international waters, where a ship's flag determines laws that apply.
They have an unsavory reputation, including links to triads and prostitution, reports local media (link in Chinese). The perceived lawlessness of "international waters" makes gambling on board, miles from shore and far from any law enforcement, seem much more shady than heading over to glittering Macau. To see how well that reputation matched reality, we spent a night afloat.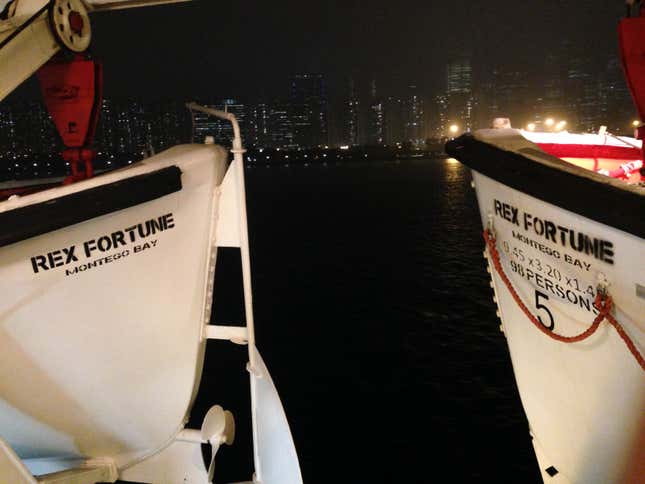 On a misty April night, a motley crew of passengers boards the Rex Fortune, a 600-passenger cruise ship. Most speak Cantonese and have Hong Kong IDs, but about a third appear to be from mainland China.
They're mostly men and women in their later years, with leathery skin, flowery tops, and puffy jackets to keep the chill of a foggy night at bay, with a few young, fresh-faced women in lightly bedazzled denim two-piece outfits mixed in.
World of fools
On board is a kitschy wonderland of grey marble, gaudy gold trims, and bold patterned carpets. The hallway features pictures of the ship's facilities—casino, karaoke nightclub, bar, massage room, hairdresser, Mahjong room, slots machines, and even a gym.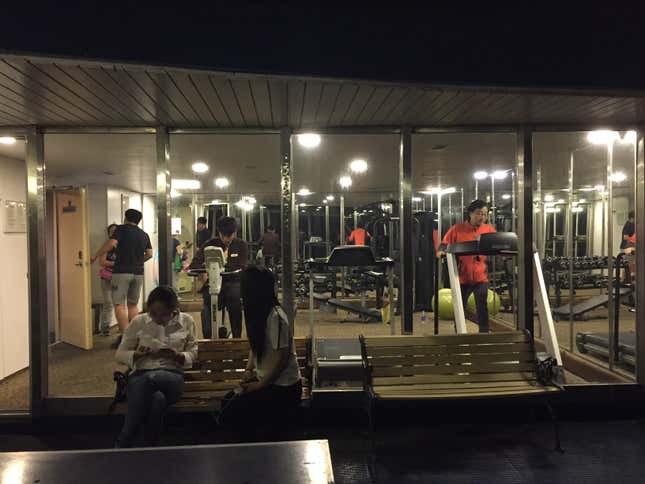 "Oh we're living in a world of fools…" a live female voice croons as guests wait to have their ID checked by the solitary immigration official. It's not the first time that we'll hear the Bee Gees. The official collects passenger identification and hands it to the ship's staff, who hold it until we disembark.
As we head to the dining hall, the lead singer of the band, with her Jay Chow lookalike guitarist, moves on to "Tennessee Waltz," that golden oldie beloved by aunties and uncles in Asia, before moving on to other covers.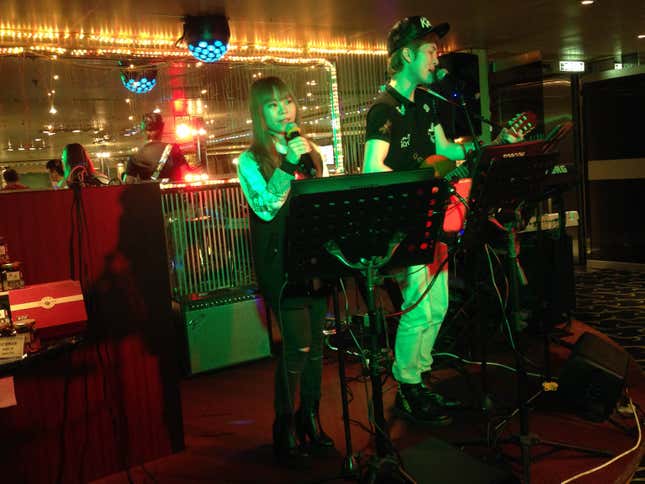 Rather than a den of iniquity, the boat feels like an extravagant floating retirement home. The massage parlor and hairdressers below deck, with their soft sea-green walls and chandeliers, wouldn't feel out of place in an Amelia Island, Florida condo complex.
At around 8:30pm, the boat leaves its mooring in eastern Victoria Harbor. It sails past the eastern reaches of Hong Kong and slides into the inky darkness of international waters. The fog obscures most of the light from Hong Kong's usually resplendent skyline, and an eerie silence gives way to the sound of sloshing waves.
For a ship that can carry 600 people, and is staffed with over 200, it's incredibly quiet—there appear to be only 100 or so passengers on board. Most gather in the dining room getting a bite to eat from the buffet of fried noodles, rice, steamed vegetables, samosas, jelly, and tiny cupcakes. They drink lots of tea, and a little alcohol, which costs extra. Some wander the halls exploring the ship from top to tail, taking selfies excitedly.
"Look, I'm on the ocean," says a young woman who appears to be video conferencing from the top deck.
The bars and karaoke lounges sit mostly empty apart from lonely staff. It's a trend that continues pretty much throughout the night—a contrast to cruises and casinos outside Asia, where many passengers are determined to stay buzzed throughout the journey. In Hong Kong, gambling is a business to be taken seriously.
International waters
It's around 9:30pm when the staff announces over a loudspeaker (in Mandarin, Cantonese, and English) that the casino is open for business. At about the same time our phones lose service—a sign we've arrived in international waters.
The occasional GPS signal we do get shows the ship is moored somewhere between Hong Kong Island and Dangan Island, Chinese territory that's one of the last islands between Hong Kong and open ocean.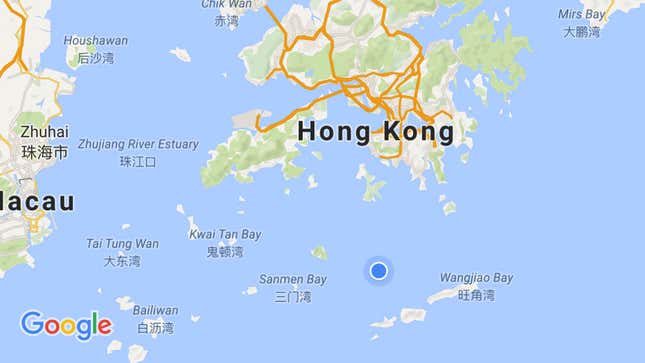 In the casino, there is a flurry of quiet, intense activity. Filled with almost as many staff as the 80 passengers gathered around a dozen tables, it's certainly no mammoth Macau casino hall, but the money flowing is nothing to scoff at. The mostly older clientele sit clutching stacks of chips that combined could easily total a million Hong Kong dollars (US$130,000)
Most play baccarat, a few play blackjack, and there's one table for dice where the newbies congregate. The minimum buy-in at the standard tables is HK$100 (about US$13), but these prove unpopular. It's the high-roller tables with a minimum bet of HK$500 that are crowded with players and spectators.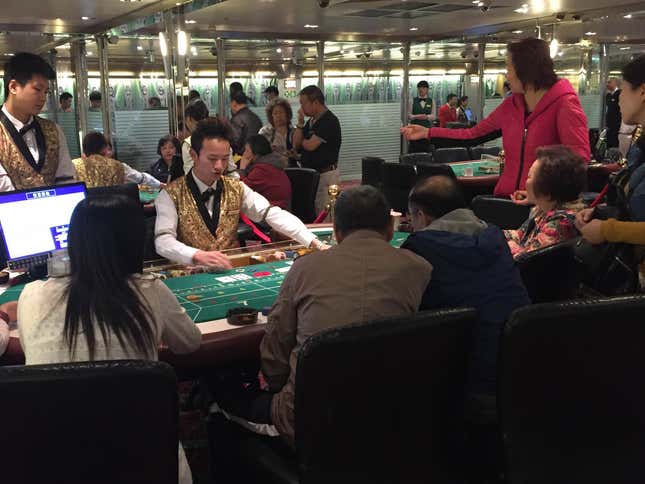 The ships operate around the clock, seven days a week. "Sundays to Thursdays it's mostly people from the mainland, on weekends we see more people from Hong Kong," says the female masseuse, from the Chinese city of Chongqing, who charges HK$100 for a 45-minute massage. While the ship seems incredibly empty, she says that "today there are more people" than normal.
A sinking industry
Investing in Hong Kong's casino ships might have seemed like a good idea just a few years ago, but with the shaky economy, and Chinese president Xi Jinping's harsh crackdown on corruption and money leaving the mainland, the industry is not as lucrative. Just a few years ago, as Macau heaved with gamblers, the spillover crowd looking for a cheaper alternative flocked to the boats, which can cost just HK$150 to board. At one point, there were about 10 of these ships cruising Hong Kong's harbor and heading out every night to international waters.
According to ship tracking data, only four "voyage to nowhere" cruises still operate. One casualty of the turning tides floats in Hong Kong harbor. The New Imperial Star has been abandoned by its owner, and its crew remain on board, unpaid. They have asked the Hong Kong government to seize the ship, auction it off, and pay their wages. Our boat was anchored right nearby in the harbor.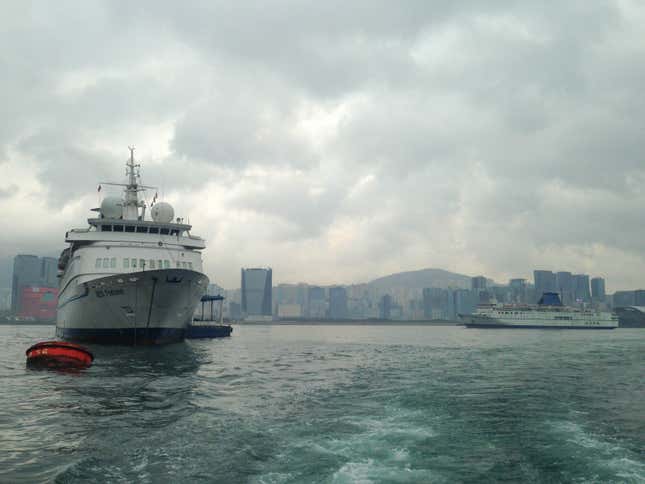 The Rex Fortune is doing much better than the New Imperial Star—in the nine months ending in March 2015, it had 21,500 visitors and earned HK$16.6 million in profit, according to the annual report of Rex Global, which runs the ship. Still, it's going to take a long time for Rex and the other joint venture owner, Norvest Global, to make their money back. They bought the ship in August 2014 from Success Universe at HK$93 million, according to Hong Kong stock exchange filings.
The first casino ship in Hong Kong came into being in 1988, a refurbished container ship that was renamed the Oriental Princess, owned by a Macau gambling tycoon named Yip Hon, writes Sonny Shiu-hing Lo in The Politics of Controlling Organized Crime in Greater China.
Depending on the state of the economy, the number of ships has waxed and waned since then.
According to Lo, the ships have been used by mainland cadres and Chinese Communist Party officials, who go on board to exchange bribes, and people like business tycoon Wang Guangyu, who was arrested in 2009 for money laundering through the cruises. Triad gangs have warred over their junket operations, Lo writes, and regularly used a complicated system of chips on board to launder money.
Disappearing without a trace
In the karaoke nightclub, the only patrons are two men that look to be in their twenties.
"I've been on a couple of times, just found people offering cruises on the street, so we came to sing 'K' [karaoke] and play a bit," says the one who identifies himself as Mr. Ho. "But we don't gamble much. It's serious there" in the casino. "Besides gambling and singing karaoke, not much to do here," adds the second guy, who goes by Mr. Ip.
The two are the only people under the age of 35 to be seen in a while—the young women in their denim outfits disappeared after boarding.
The cocktail waitress is bored behind the bar, staring at her phone, which lights up her face with a cold blue glow. When asked where all the young people are, she says: "I don't know, maybe they are hanging out in their cabins."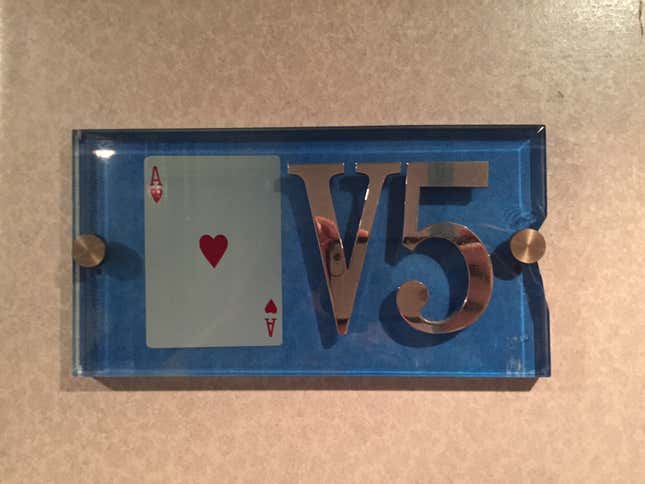 It's around 4am when the karaoke nightclub completely empties out. Exhausted passengers head to their cabins, and by 8am the boat sits moored in the stillness of Hong Kong harbor, bathed in sunlight, with the Kai Tak Cruise Terminal just to the left.
Even by the light of day, it's easy to see how the ships could be used for all sorts of nefarious purposes. Passengers slip on and off, unknown—as you disembark, you hand in your ticket to get your ID back. If you paid by cash, the only other receipt you were handed was taken by the hostess, in exchange for gambling coupons. Suddenly, there's no trace of you having been there at all.