China's biggest brokerage houses are using online videos and live streams of attractive, female analysts to tout stocks—and China's regulators don't like it.
The Shanghai and Beijing branches of China's top securities regulator have issued notices to brokerages under their jurisdiction, financial media house Caixin reported (link in Chinese). One notice issued by the Shanghai office of the China Securities Regulatory Commission (CSRC), said some brokers' research reports have made the public "question the professionalism and ethics of securities firm's researchers and analysts."
Some stock analysts have turned into cyber stars in China in recent days, after presenting their research online. One prominent example is Liao Lei, a stock analyst with Founder Securities, who is arguably better known for her costumes than her research.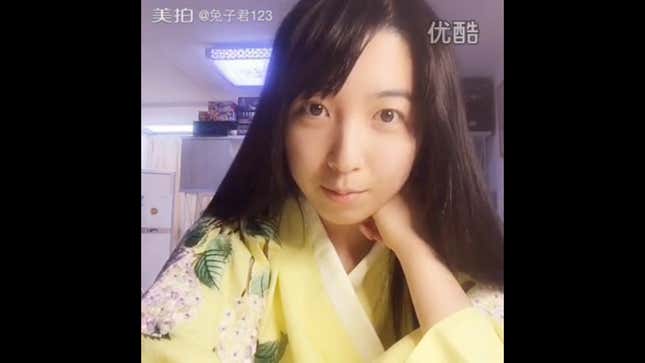 In one clip posted Apr. 7 on video-sharing app Meipai, Liao, dressed in traditional Han Chinese robe known as Hanfu, "strongly recommends" investors buy shares in Chinese telecom firm ZTE. "Currently, the size of the company's revenue and cash flow have reached the best level in history, and the gross margin is relatively stable," she says to the camera, with her hand propping up her cheek.
ZTE's share price has dropped 8% since her broadcast.
Several other analysts, male and female both, from brokerages including Haitong Securities and Essences Securities are also streaming their research reports online. The videos and streaming are relatively unprofessional, but they are attracting thousands, or tens of thousands, of viewers: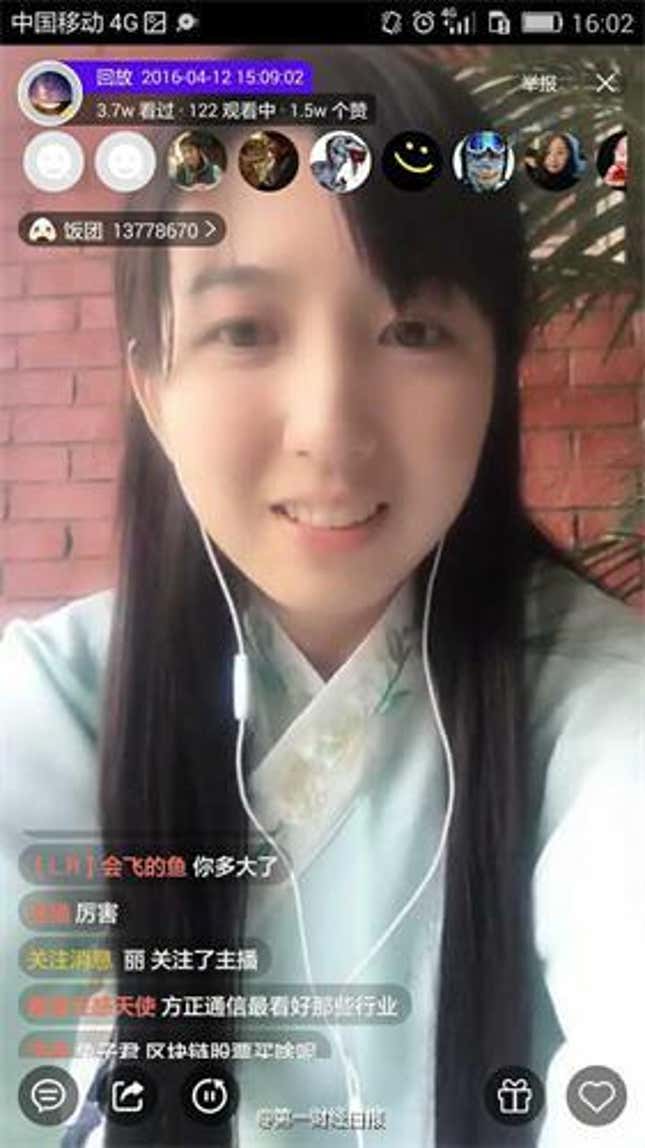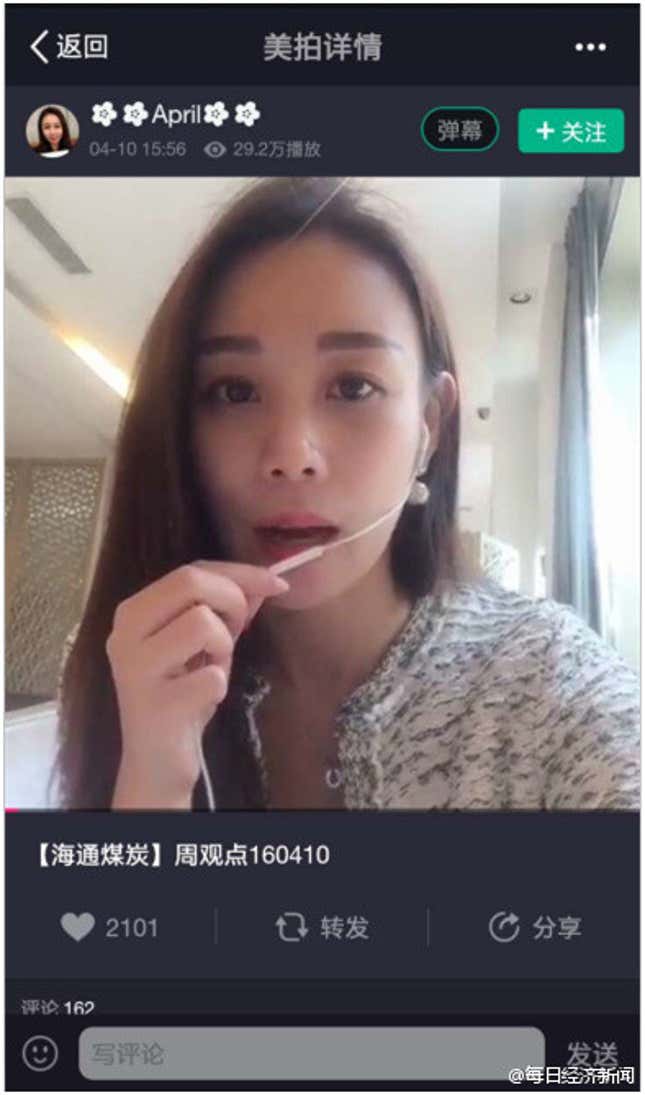 But the reviews of their stock analysis are mixed. Liao's video on Meipai has been deleted. A re-post on video portal Youku (video in Chinese) has attracted around 1,800 views. "What do you have besides big eyes?," one viewer commented, adding her logic and stammering have made things difficult to understand. Another called her stock advice "nonsense."
The regulators' notices doesn't entirely ban social media publication of brokerages' research reports, Caixin noted, but it does mean that China's authorities are continuing to crack down on information available on the internet.