Italy, home to the fourth largest Muslim population in Europe, has a mosque problem. Not because, as many a xenophobic politicians would claim, there are too many of them (link in Italian)—but for the opposite reason.
There are a total of eight mosques, intended as standalone structures, with an area solely dedicated to prayer, as well as recognizable architectural elements like a cupola dome or a minaret (the tower from which the muezzin calls to preyer).
By comparison, France, which has a Muslim population three to four times bigger than Italy's, has 2,200 mosques, while the UK, with a Muslim population about twice the size of Italy's, has 1,500.
Aside from these mosques, according to Maria Bombardieri, a social science researcher at the University of Padua and the author of Mosques of Italy, there are about 800 cultural centers and musalla, which are informal preyer rooms, often housed in garages, basements, and warehouses. They function as a place of worship, and a cultural and educational meeting place.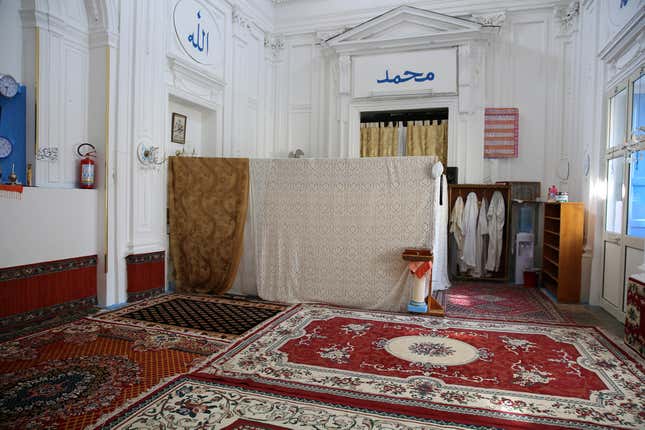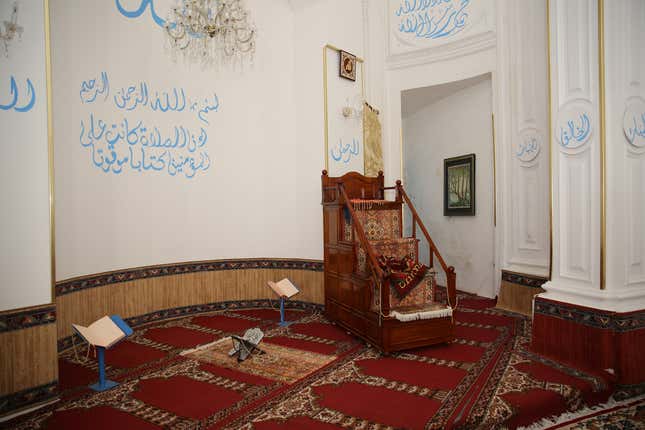 The scarcity of actual mosques is caused by several factors. First, Islam isn't officially recognized by Italy as a religion (like the Roman Catholic Church pdf). State recognition affords protection to places of worship, access to opening schools, observance of religious holidays, and access to public funding through tax donations.
Even if there was an easier way to get public financing for mosques, permission to open mosques are hard to get from authorities, and construction is often opposed by local communities. When there is an opportunity to build one, Bombardieri said, Muslim communities tend to avoid distinctive architectural elements such as minarets and cupolas, so as not to generate tension with local communities.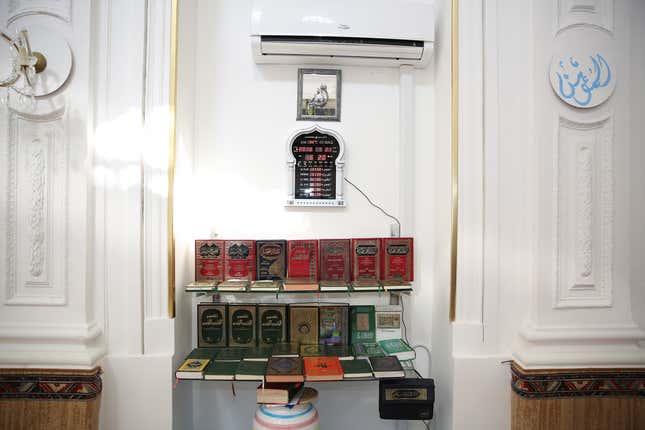 Italy, Bombardieri explains, is in a unique position compared to other European countries: it's pluralistic. Its Islamic community comprises of relatively recent immigrants from many nations, none of which in overwhelming majority. This makes it harder for a group—national, or transnational, like the Muslim Brothers—to become hegemonic and exercise extremist influence. However, putting the Muslim community in a position to depend on foreign funding to build mosques (Saudi Arabia financed Rome's mosque, and Qatar is a big funder of Muslim institutions in the country) puts it at a higher risk of external influence, increasing the chances of isolation, which is a risk factor for radicalization (pdf).
Traditionally, the overwhelming majority of Italians have been Catholic. Aside from 4 million people who identify as non-religious, non-Christians in Italy are only about 1%. However, in the past two decades, migrants have been chipping away the Italian cultural monolith.
According to data from the ministry of internal affairs, Italy had no immigration to speak of until the late 1980s. In 1981, before Italy introduced a structured immigration program (the country had an "open border" policy until then), only 321,000 immigrants or about 0.5% of the population were registered in Italy. Ten years later, the number was up t0 625,000—or 1.1% of the population.
Since then, things sped up rather dramatically: as of Jan. 2016, there are more than 5 million foreigners living in Italy, or about 8.4%.
One in three migrants to Italy is Muslim, which accounts for nearly 2.6% the population—a value destined to become more than double by 2030.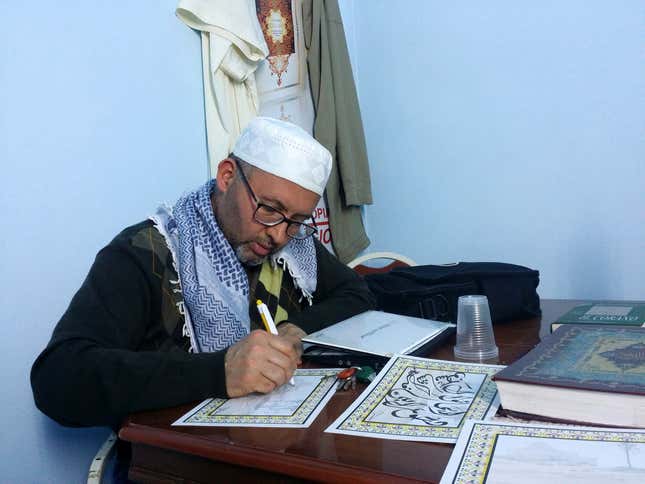 Boulaalam Abderrahmane Mustafà, the imam of Palermo's mosque, which serves a community of about 8,500 residents and an estimated 8,000 temporary members, said his community is made up of people originally from 34 countries. Palermo's mosque, which opened in 1989, is Italy's oldest and Mustafà has served as imam there since 2009. During his tenure, he's worked to open cultural and educational activities for Muslims as well as for the larger community: he has local schools visit the mosque, so he can teach them about Islam. In Sicily, which was ruled by the Arabs between 827 and 1072, Islam is profoundly linked with Italy's heritage. "There are still Islamic roots in family names," Mustafà said, saying that he increasingly sees Italians "proud and happy to have such roots."
Things can get uncomfortable though, he said, particularly in the aftermath of terror attacks in Europe. People don't go to the mosque, or wear visible sign of their religious associations, such as the hijab, to avoid being ostracized by the general community. According to a 2015 survey by the Pew Research Center, 61% Italians hold negative views of Muslims in their country.
"There is still a lot of ignorance," Mustafà said, though he is adamant that the only way forward is through integration, and he's determined to fight isolation and self-isolation through culture. There is a cultural center under construction set to open later this year that he wants to be a place for all religions.
"Islam is a way to live with others," he says, "not to divide." "We are Italians," he continues, "we can never forget the hospitality. We have to get closer to others."