For most of the celebrity A-listers invited to attend the Met gala—an opening party for the Costume Institute's flagship annual exhibition, and fashion's most important red carpet event—it's typical to wear a dress that at least nods to the theme of the exhibit.
But boss that she is, Beyoncé creates her own traditions, and over the last five galas, a routine has solidified: She is the last to arrive on the carpet, with her stylist Ty Hunter in tow to arrange the train of a long-sleeved, body-skimming gown that clearly states: "I DGAF about a dress code."
Or, perhaps, "I'm so reckless when I rock my Givenchy dress."
2012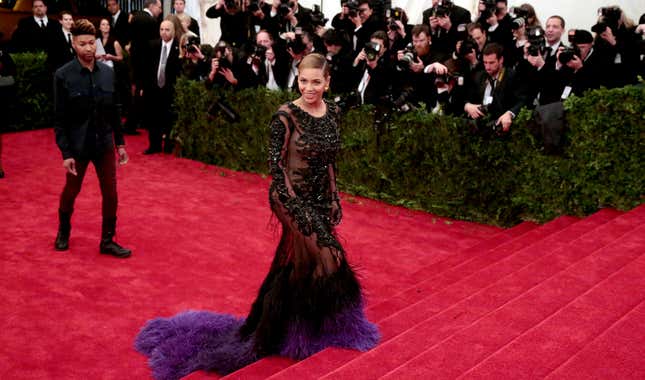 2013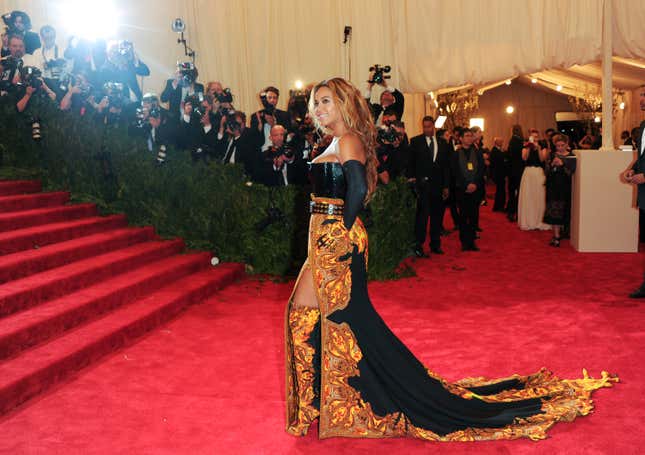 2014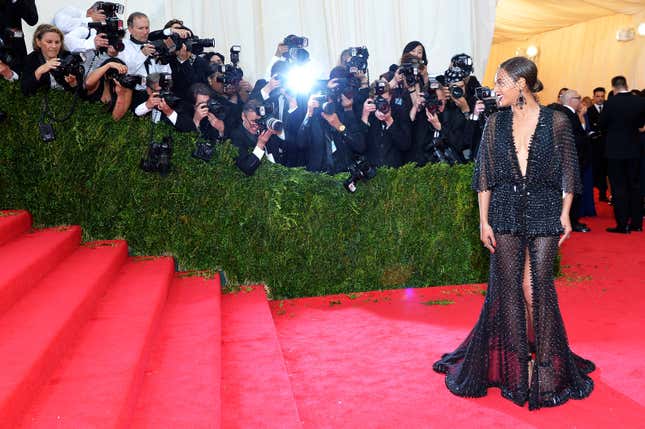 2015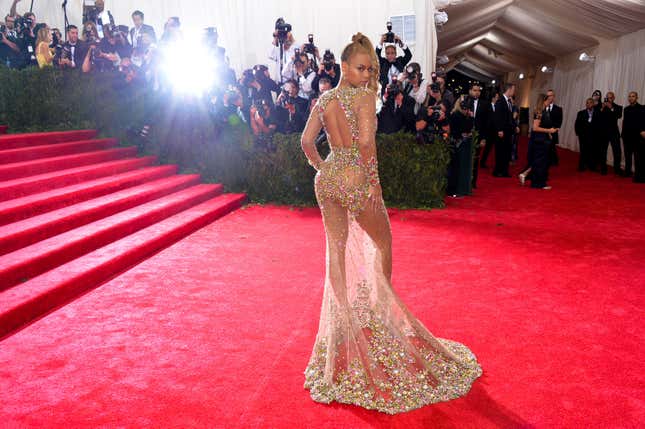 Riccardo Tisci, the designer behind Givenchy, was a co-chair of the Met gala with Beyoncé in 2013, and is a frequent fixture on the red carpet—both as a designer and a date.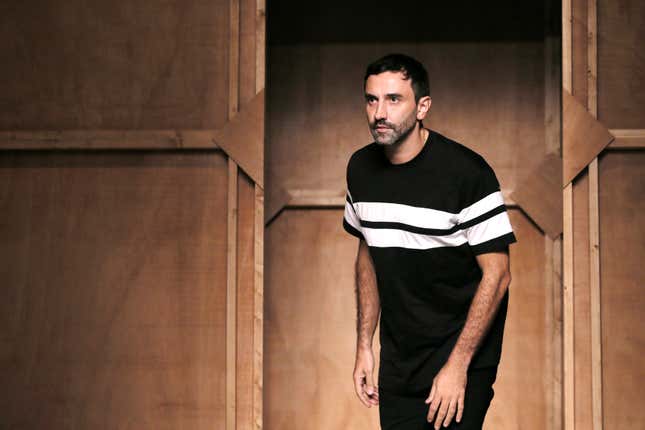 Last night he walked the carpet with Madonna; last week he accompanied Nicki Minaj to the Time 100 gala; he's close to Kim Kardashian and Kanye West, artist Marina Abramovic, and musician Ciara.
Like she growls in "Formation," Beyoncé does seem to be getting increasingly reckless when she rocks her Givenchy dresses. Last year's beaded tulle dress was totally transparent—though naked dresses were really having a moment between Bey, J.Lo, and Kim K.—and she looked amazing.
But last night's look was next-level daring. Close your eyes and imagine someone telling you to picture a flesh-toned, second-skin, latex gown with mutton sleeves, faded flowers, and pearls of varying sizes. It sounds hideous—and to be honest, on the hanger, it most certainly would be. This shouldn't be flattering on anyone, but by god, here is Beyoncé, and she looks better than good.
2016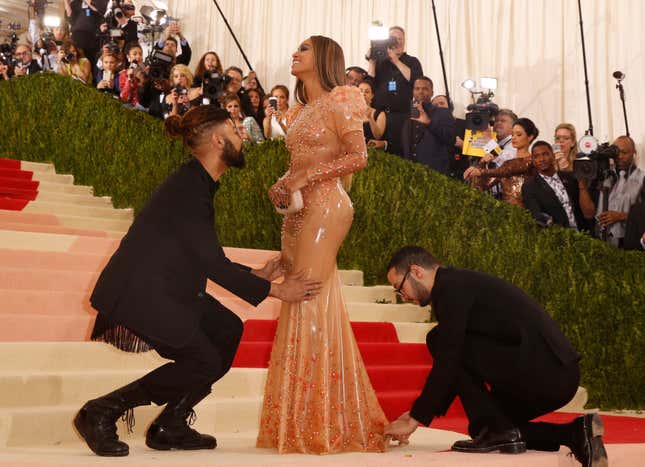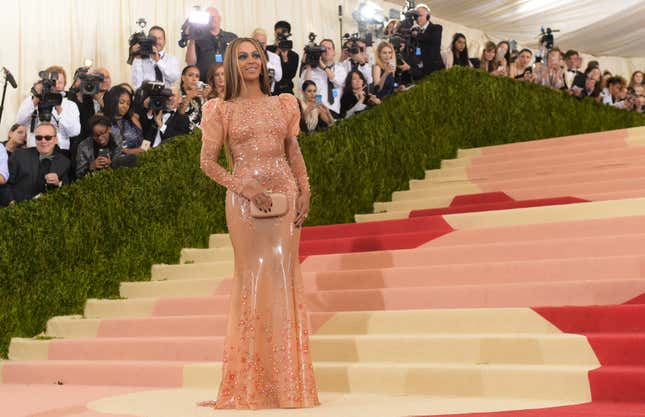 Within less than a day, the gown has found its own mythology. On social media, the Bey-hive has even hypothesized the dress represents, as per the lyric in Beyoncé's new album Lemonade, another woman's skin, "her teeth as confetti."
Just like "Becky with the good hair," would have been meaningless before Lemonade's release ten days ago, a year from now, this dress—mutton sleeves and all—will look legendary.