Family Guy's Peter Griffin has a question: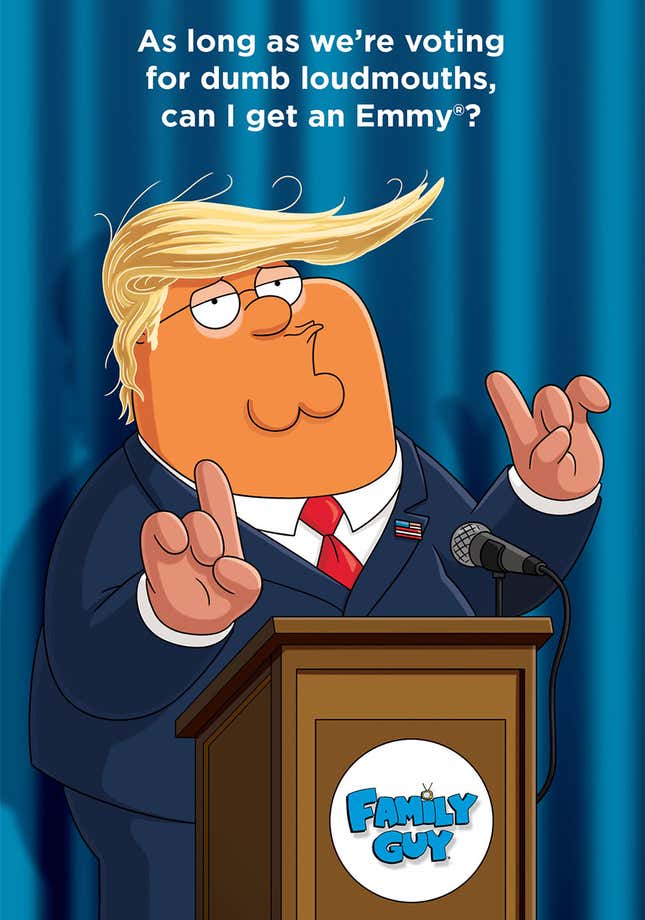 The ad for the show's 2016 Emmy campaign drew outrage from Donald Trump supporters, who directed some of their ire at the show's creator, a high-profile Bernie Sanders supporter.
"Years of watching every episode of Family Guy, no more," one man said. "Seth McFarlane needs to stop trying to shove his political views down our throat [sic]," said another. "It's idiots like him who are trying their best to destroy this country."
The irony was not lost on Hend Amry, who has been dubbed "The Queen of Muslim Twitter."
The passionate blowback was especially notable given Trumps thoughts on so-called "PC culture."
"Political correctness is just absolutely killing us as a country—you can't say anything," Trump said in August, after uttering a wildly misogynistic joke at the expense of Fox News anchor Megyn Kelly.