For a small fee of $9,000, anyone can fly first class from New York to Hong Kong. As you set off on your 20-hour journey, cozy up in your totally flat bed with your on-demand ramen. On your way out, take a token of your trip home with you.
The airline amenities bag is a symbol of the luxury of flying business and first class. Wedged with pink bottles, mini-toothpastes, and fold-up combs, amenities kits are meant to keep mouths and faces fresh for the hell of first-class flight. At the end of the journey, the bags themselves, often made by big-name designers, serve as a little souvenir pouch that permanently represents the caché and comfort of the front-of-plane.
What, besides lumbar support, is coach class missing out on? And for those who already fly front-of-the-plane,  everyone wants to know: What's the guy in the other plane getting?
In a non-scientific analysis of top global airlines' luxury giveaways, Quartz looked at men's and women's first and business class bags from Singapore Airlines, British Airways, KLM, Cathay Pacific, Turkish Airlines, EVA Air, Emirates, and Finn Air, selected from among the world's top 30 airlines.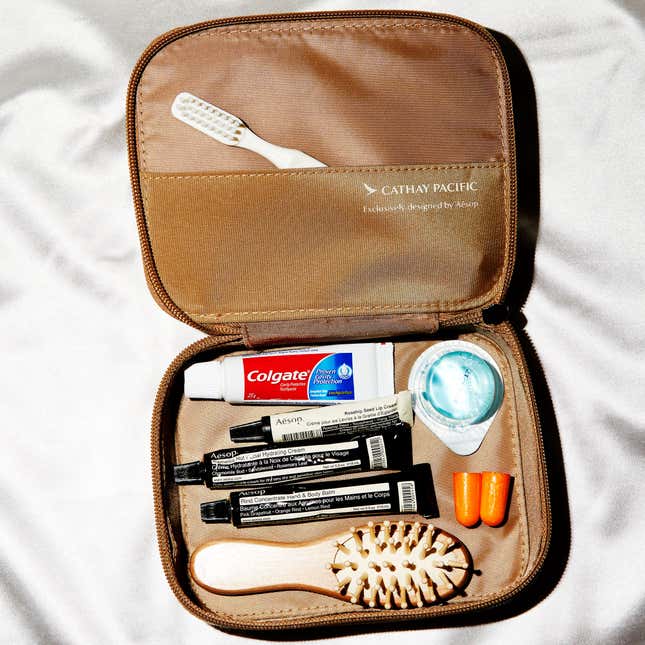 Cathay Pacific's sturdy bag, made by Aesop, is characteristically streamlined and neutral-colored, and neatly packed with lotions and balms made of sandalwood and rosemary leaf.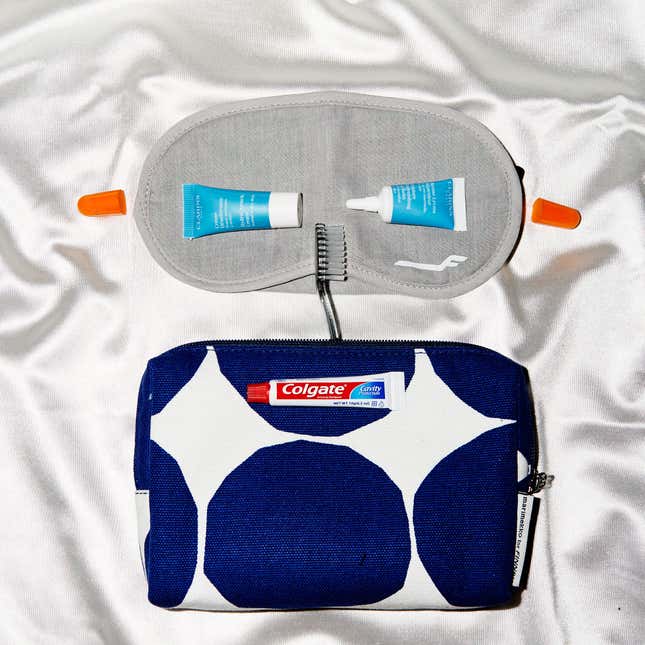 In choosing a bag, says Cathay Pacific's product team in an email, they consider the shape, material, and colors. It's important that bags should be big enough for customers to reuse after their flights, and water-resistant, so it can hold toiletries.
Finnair echoes the idea, saying that their bags, made by Marimekko, should be reusable beyond the trip, to encourage sustainable habits.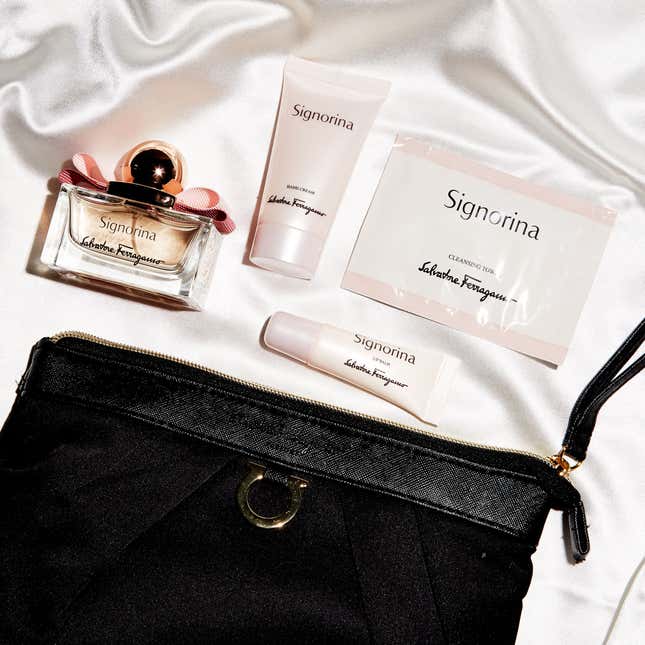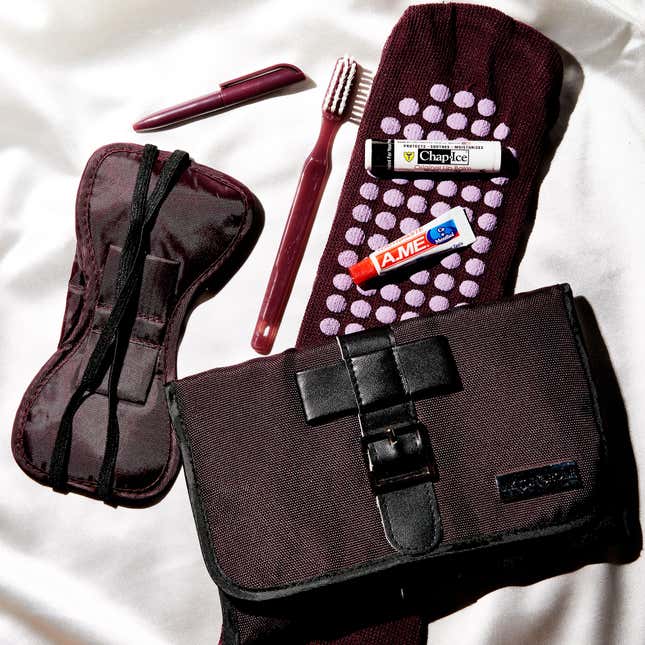 Elsewhere, earplugs, eye masks, socks, and perfumes fill bags made by Bulgari (Emirates), Ferragamo (Singapore), and Viktor & Rolf (KLM).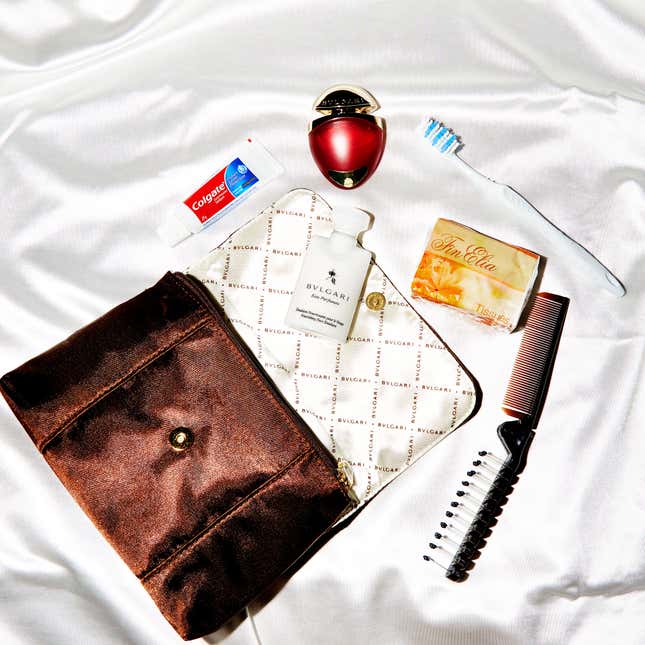 Almost all the bags come with toothbrushes, with the same toothpaste by Colgate. A handful are equipped with razors, and the first-class bag from British Airways comes with eye gel from Aromatherapy Associates.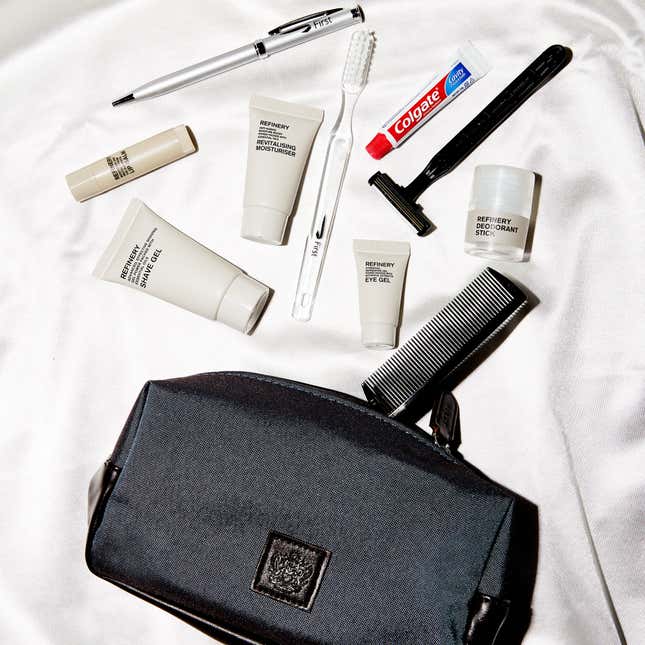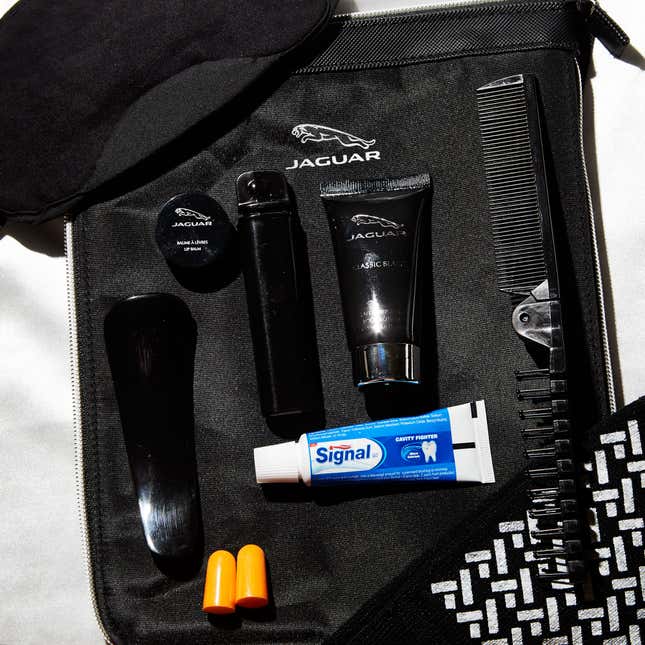 Bags for men and women from Turkish Airlines' business class include shoe horns.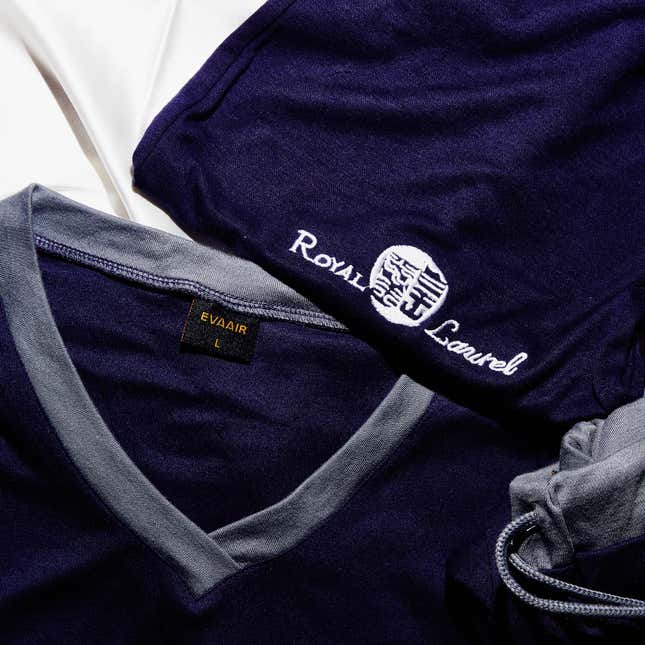 EVA Air's came with whole pajamas.