Though the subway system in Chile's capital, Santiago, has five lines and over 100 stations, it still ranks second to Mexico City's bigger system in Latin America. In the near future, though, Metro de Santiago will have bragging rights of another sort.
Soon, 60% of its power needs will be met by renewable energy sources, Chilean president Michelle Bachelet announced yesterday (May 23). She delivered the news during a visit to the National Stadium station, which is under construction.
Metro de Santiago said in a statement (link in Spanish) that it had signed two agreements, one with a solar-energy provider, another with a wind-power company. The solar plant will supply 42% of the subway system's energy needs, the wind project 18%.
The solar plant will be built by SunPower, based in San Jose, California and majority owned by the French oil company Total. The company will begin construction of the El Pelícano Solar Project this year, with expected operation by the end of 2017. According to statement from SunPower, the metro system will become the first in the world to run mostly on solar energy.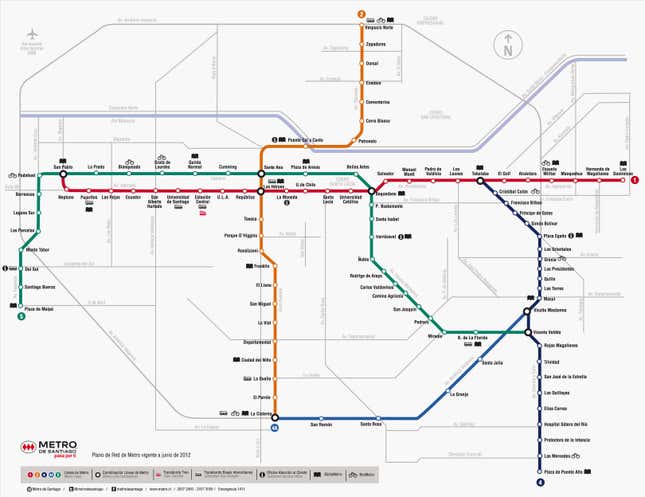 The wind power will come from a San Juan wind project developed by Spain-based Elecnor and owned by Brazilian renewable energy firm Latin America Power.
The two projects will enter into service in 2018 and supply the metro for 15 years.