Here we go.
The official purchasing managers' index for March, produced by the National Bureau of Statistics, arrived at 50.9. (Above 50 indicates expansion; below it, contraction.) That's up from the just barely expansionary 50.1 posted in February and the highest in 11 months. But it's still below the consensus forecasts (Reuters' at 52.0, and Bloomberg's at 51.2).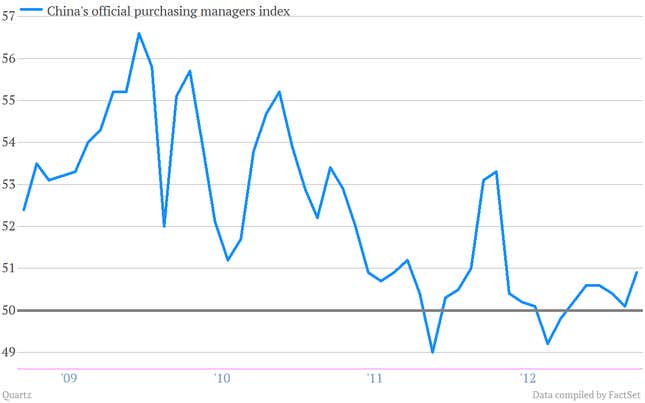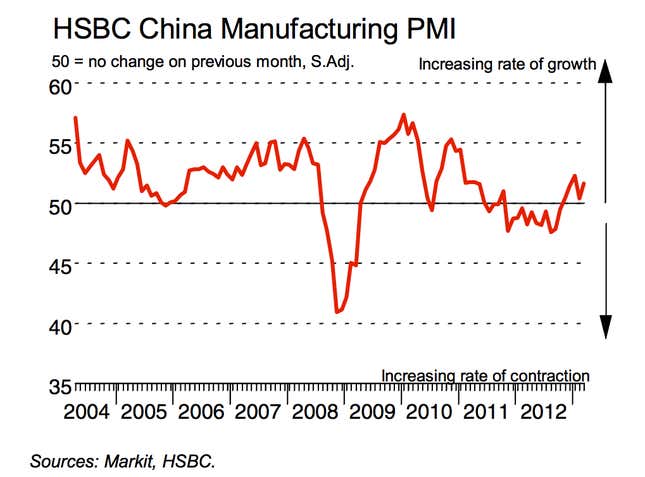 The quarterly Tankan survey of large manufacturers showed that large corporations that churn out cars and electronics are still pessimistic, though not quite as much as at the end of 2012.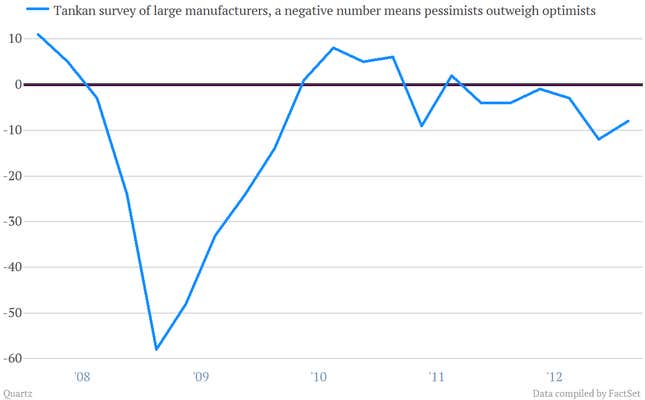 After picking up the pace in February the survey of manufacturing conditions produced by the Institute for Supply Management showed a slower pace of growth in March. The index declined from 54.2 to 51.3. Still, that's expansion. And the HSBC/Markit PMI for the US told the opposite story, with the index increasing slightly from February to March. So all in all, not terribly worrying.