On June 28, 1969, police raided New York's Stonewall Inn, a gay bar, sparking riots among members of the gay community who were fed up with routine harassment and mistreatment. It was the birth of the modern gay-rights movement, which first declared June a month to celebrate LGBT pride back in 1980.
In the years since, Pride Month has become widely recognized and, like other commemorative events, commodified. Brands use it as an opportunity to show support, but also to connect with customers. Some of these efforts can feel half-hearted and mostly like a way to grab a few extra dollars.
But there are excited, thoughtful products to be found. Many came from sneaker giants Adidas, Nike, and Converse (a Nike-owned brand). Each label has recently launched a limited sneaker collection inspired by LGBT pride.
While the rainbow symbolizing gay pride does, of course, lend itself nicely to sneaker design, especially against a clean white or black background, each has found an inventive way to use it to create a sneaker that will make anyone want to show support long past June.
Adidas
The German brand released its Pride Pack on June 1. The sneakers include cool takes on two of the labels' hottest selling items, the Superstar and Stan Smith. The Superstar, which sells for $100, has a colorful splatter finish that's gotten praise on sneaker blogs.

The splatter effect looks just as good on the solid black Superstars.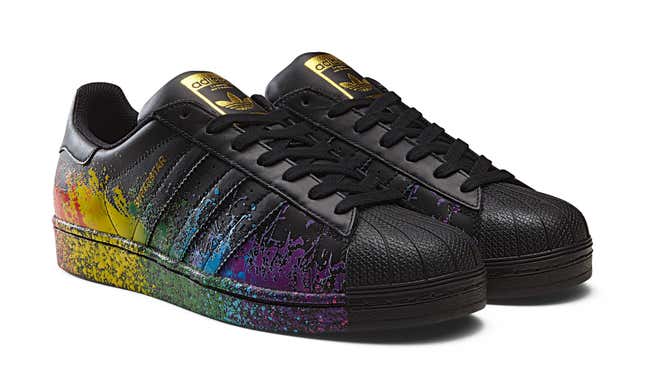 The Stan Smith maintains its clean, minimal upper, and adopts a similar rainbow treatment on the colored patch on the back of the collar.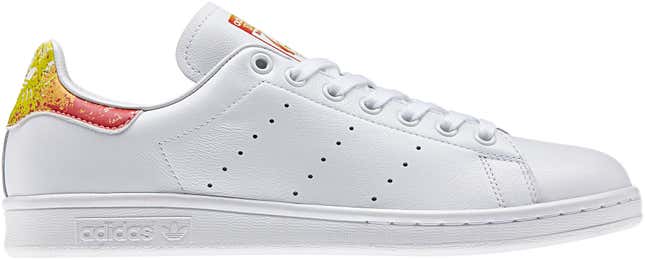 Nike
The sneakers in the BeTrue pack run up to $150 and span three Nike styles, including a rainbow Lunar Tempo 2, which Nike says is its first all-over rainbow sneaker.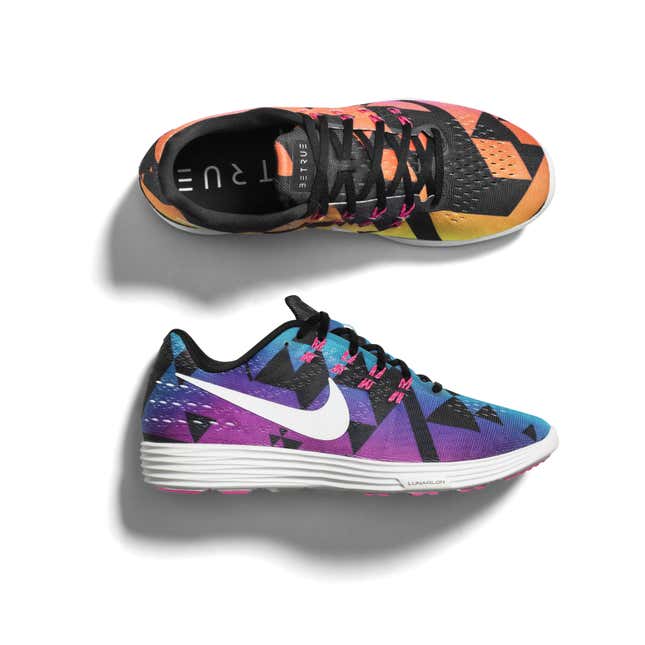 There's also a HyperRev with a pink triangle worked into the design of the upper, and the words "Be True" printed across the back of the ankle.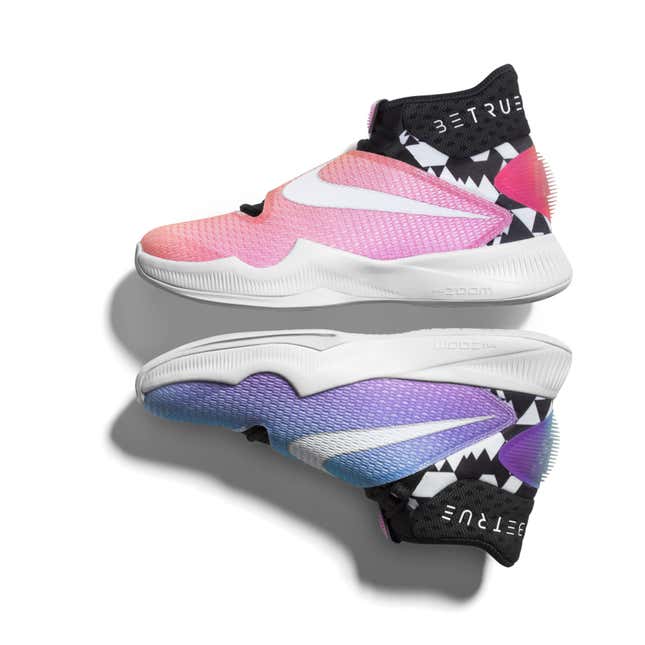 Lastly, Nike created just its fourth-ever colorway of the Air Max Zero, which is solid white except for a subtle rainbow treatment on the air bubble in the sole.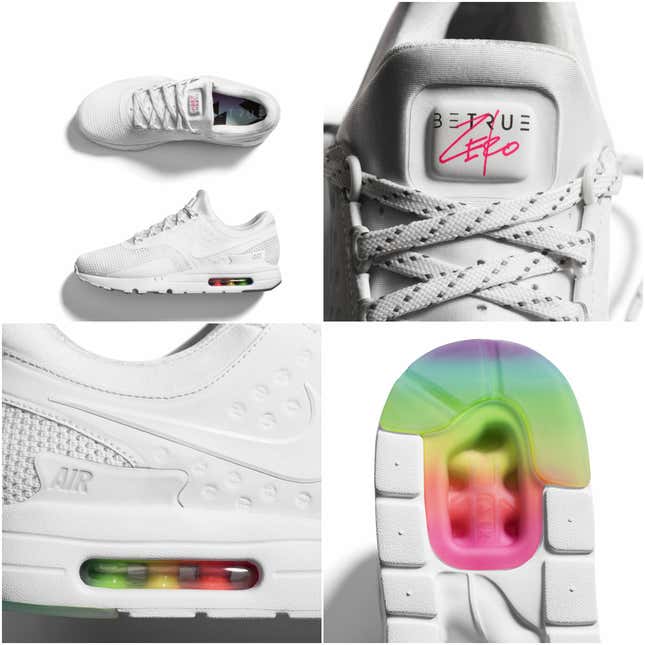 Converse
Last month, Converse debuted its 2016 Pride Collection, which includes two hi-top and one low iteration of its classic Chuck Taylors. The most inventive has a woven canvas upper with an alternating white-and-rainbow pattern. There are also speckled white and black canvas sneakers. All feature a rainbow sole, and prices range from $60 to $75.