Have you ever dreamed of plastering your Snapchat photos with emoji versions of yourself? Dream no more.
Today, Snapchat announced a new integration with BitStrips, which it bought in March and owns the popular emoji app Bitmoji. After designing and customizing emojis of yourself in Bitmoji, you can use those stickers in Snapchat photos and videos.
Making a Bitmoji is pretty easy. The app offers a wide variety of personal characteristics, like face shapes, skin tones, hair color and style, jawline, and eyebrows, which allows for fairly accurate depictions. I hadn't used Bitmoji until today, and it took me about 5-7 minutes (though, as a colleague notes, it's a lot easier if a friend designs your emoji for you).
Like many things in the Snapchat app, finding your Bitmoji is a little tricky. After you take a picture or video, tap on the square in the upper right hand corner (the icon the arrow below is pointing to). That will turn on the stickers feature, and you can access your Bitmoji by tapping the second sticker category (it looks like a face).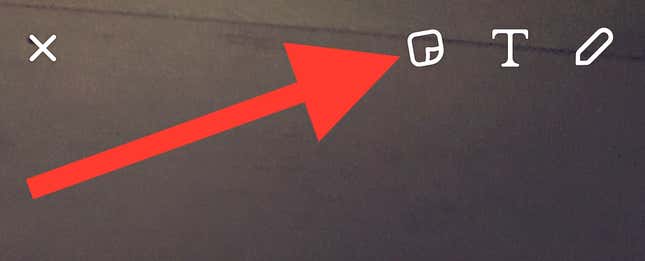 Here are emoji versions of myself and my colleague Mike Murphy: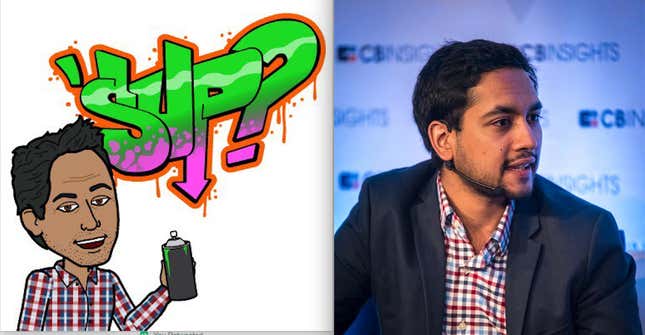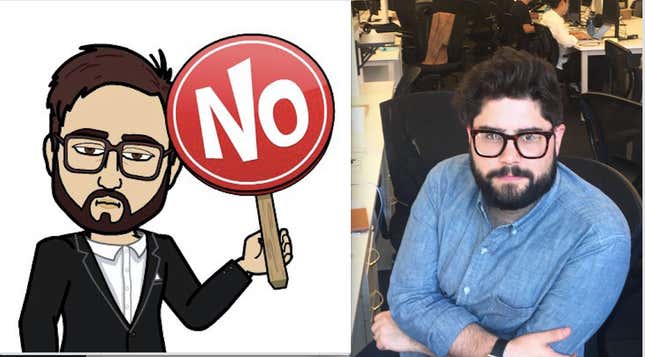 Shortly after launching in September 2014, Bitmoji took off, quickly becoming a top ranked app in the iOS App Store, and consistently staying in the top 100 free apps, according to App Annie. Early endorsements from celebrities including Lena Dunham, Seth Rogen, and Victoria Beckham helped it gain traction. The app makes money through sponsored avatars. For example, right now there's a set of emojis tied to the Ghostbusters movie.
Snapchat reportedly paid $100 million for Bitmoji, which fits nicely with its playful style. The acquisition also highlights Snapchat's strategy of acquiring up-and-coming apps before they become a threat. It's an approach similar to that of Facebook, which bought Instagram for $1 billion, WhatsApp for $19 billion, and reportedly tried to purchase Snapchat for $3 billion when the app was just getting popular.