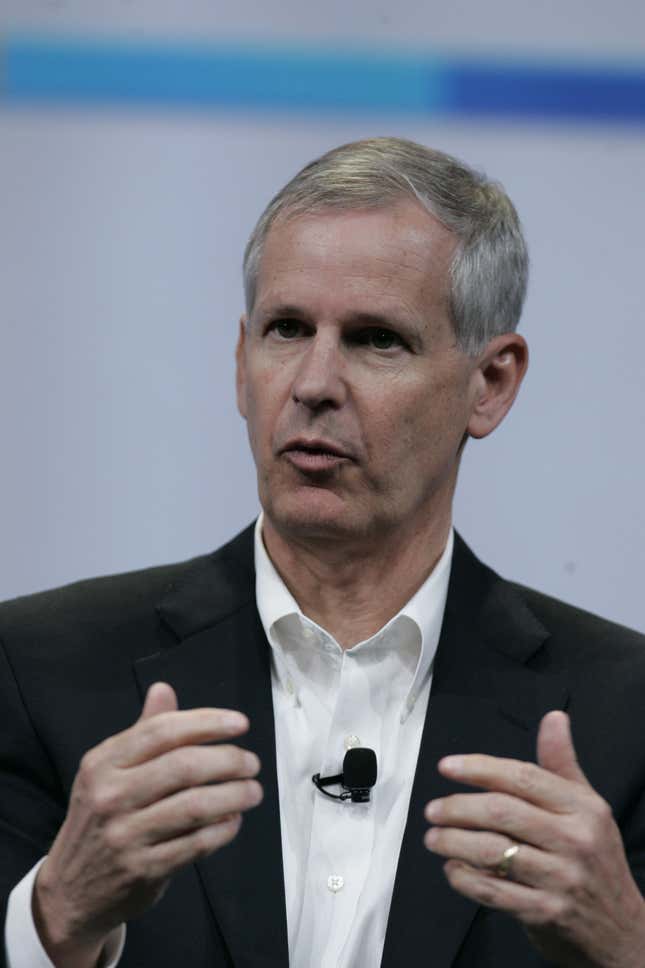 In a remarkably bold move, US satellite TV provider Dish Network today began a campaign to supplant Softbank's planned deal for Sprint Nextel with its own $25.5 billion acquisition of Sprint. Dish, whose core offering is satellite TV packages in the US that compete with cable and other TV providers, has been angling to offer consumers a comprehensive package of video, voice and Internet access. A Sprint deal could get it there.
The man behind the Dish swashbuckling is Charles (Charlie) Ergen, Dish's chairman and co-founder. Here's some key background on him:
— The self-described "country boy from Tennessee" started in the business by selling satellite dishes door-to-door with his wife, and in 1980 co-founded satellite services provider EchoStar Communications with poker buddy Jim DeFranco.
— While he did grow up in Tennessee, Ergen is the son of an Austrian nuclear physicist who emigrated to the US before World War II and coined the term "China Syndrome" to describe a nuclear meltdown.
— EchoStar launched the Dish Network consumer satellite offering in 1996 to compete with the service from DirectTV. Dish now has more than 14 million subscribers. (The company renamed itself Dish, spinning off its set-top box business as EchoStar in 2008.)
— Forbes estimates Ergen's net worth at $10.6 billion, making him the 37th-richest person in the US. The Huffington Post called him "America's Richest Mogul You've Never Heard Of." Ergen's efforts to evade the spotlight have included outrunning a New York Post photographer. Some investment analysts found the best way to get any time with him was at an annual poker game.
—A 2002 magazine profile noted that when traveling he usually shared a room with an EchoStar colleague, in keeping with company policy. He also signed any check over $10,000, something that took him three or four hours a week.
— There's a $600 million breakup fee for Softbank's purchase of the majority stake in Sprint. But Ergen says he's willing to pay it.
—Ergen has attempted mega-deals before. In 2002, EchoStar launched a $27 billion bid for Hughes Electronics, then-owner of DirecTV. Regulators stood in the way, and though EchoStar bought Hughes Communications in 2011 for $2 billion including debt, by then both the Dish and DirecTV businesses were no longer part of the deal.
— Ergen has been involved in his share of court battles, including against Dish's own lawyers. "He just has this pathological need to sue people," said a lawyer who represented Ergen's opponents in a private land dispute.
— He's also a former professional blackjack player. Watch out, Softbank!
Here's a video interview with Ergen from March.