The most ambitious infrastructure project in the US won't provide a smoother ride for the commerce carried out by trucks, trains or barges.
As lawmakers grapple with how to fix the country's crumbling roads, bridges, and dams, local governments are quietly at work on the East Coast Greenway, a 3,000-mile, mostly car-free bike path through 15 states.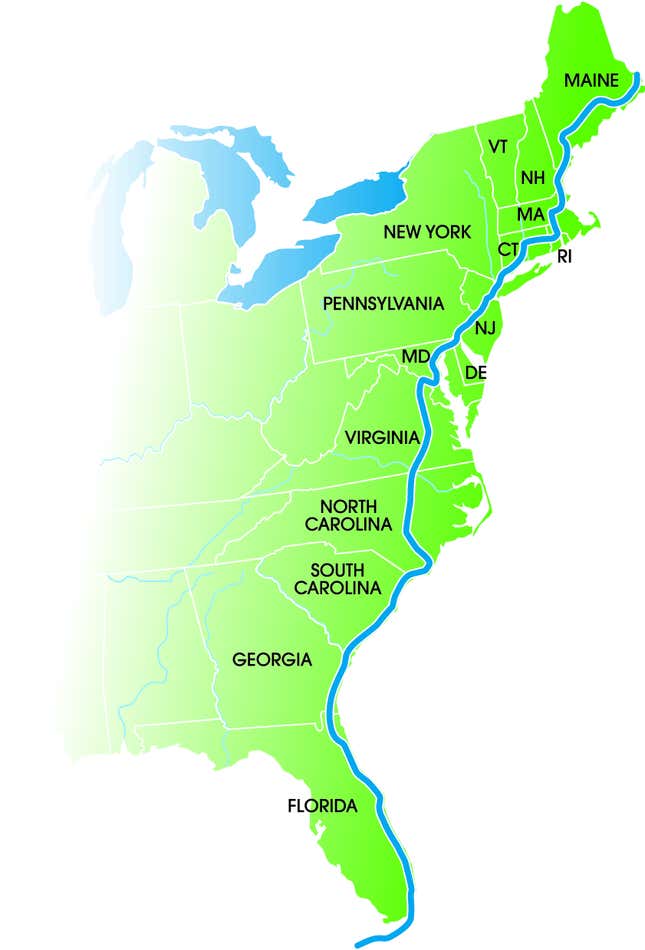 That path, once complete, will connect Calais, Maine to Key West, Florida, which Dennis Markatos-Soriano, executive director of the East Coast Greenway Alliance, the nonprofit running the project, calls "the moose to the manatee." Cyclists can manage to ride between those two points now. The beauty of the Eastern Greenway is that it will be largely separated from cars. It costs about $1 million a mile to build, the organization says, and the pavement can support touring bikes.
Construction is a third of the way to its goal, but all of the stretches are not yet connected. The organization admits the project is slow-going. It took 25 years to get to this point. The alliance has given itself another 25 years for the entire path to be completed, and 13 for the next 1,000 miles. The project is funded by private donors, and local and state governments, which are in charge of constructing the path in their areas.
The project last year added 42 miles of trails to the network, paths that are dotted with historical sites, such as the the six miles through South Carolina's Spanish Moss Trail, the site of a now-defunct rail line that opened in 1870.
City cyclists will still need to share the roads with cars in the largest coastal cities that will be included in the network. That's by design, Markatos-Soriano says. The idea is to bring "the route where people live"—so they have easy access by bicycle in places outside of cities. Sure beats traffic.