Yusra Mardini, a Syrian refugee competing under the Olympic flag, claimed a small victory today (Aug. 6)—the first day of the Olympics. The 18-year-old swimmer won her heat in the 100-meter butterfly by besting swimmers from Grenada, Yemen, Rwanda, and Qatar.
Her time of 1:09.21 is not good enough to bring her to the semifinals, however. The time ranked her 41 in a format where only the top 16 swimmers move on.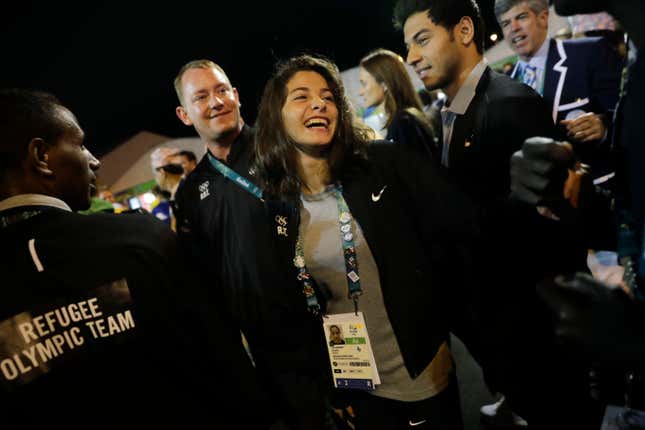 Mardini fled Damascus in 2015, beginning a 25-day journey through Lebanon, Turkey, and then onto a boat towards Greece. She had to swim for her life when the overcrowded boat began to sink. She eventually made her way through Macedonia, Serbia, Hungary, Austria, finally into Germany.
In Germany she united with her father and began training again.
On August 10 she competes in the 100-meter freestyle.