The Olympics is home to hundreds of super-humans—athletes whose masterful skill, power, and speed far surpass the believed limits of the human body. But there are also plenty of ordinary people competing in the Rio de Janeiro games this year.
These other athletes never reach the podium. They perform against the odds and fail—sometimes dramatically. But driven by of a love of sport and country, they do it anyway, and in the process offer an inspiring reminder that some Olympians are—almost—just like us.
1. Dan Craven, the unexpected time trialist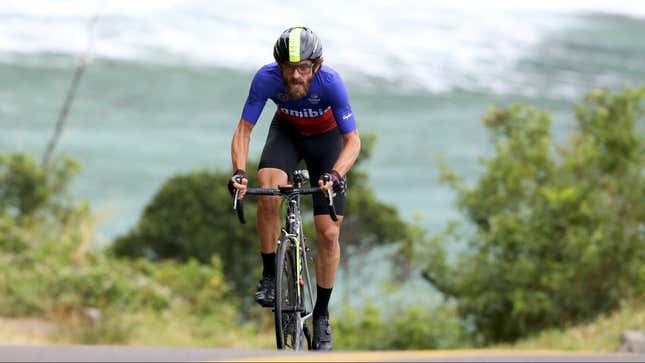 Craven, a national road cycling champion from Namibia, came to Rio planning to compete only in the men's road race, a 237.5 kilometer-long course with with brutal climbs, uneven cobbles and tough descents. But when a slot appeared in the men's time trial, organizers asked Craven if he wanted to give it a shot. He didn't have the right bike, or suit, but went for it anyway.
Craven finished dead last in the time trial on Aug. 10, but took it like the pro that he is: "If someone thinks I'm going to be embarrassed here, today, they have no idea what I've been through," he told VeloNews. "You should know what salary I've ridden for in the past. This isn't embarrassing, that was embarrassing."
"I'm such a proud Namibian. I love my country… I can say I competed in an Olympic time trial," he also said, according to USA Today.
2. Robel Kiros Habte, the ungainly swimmer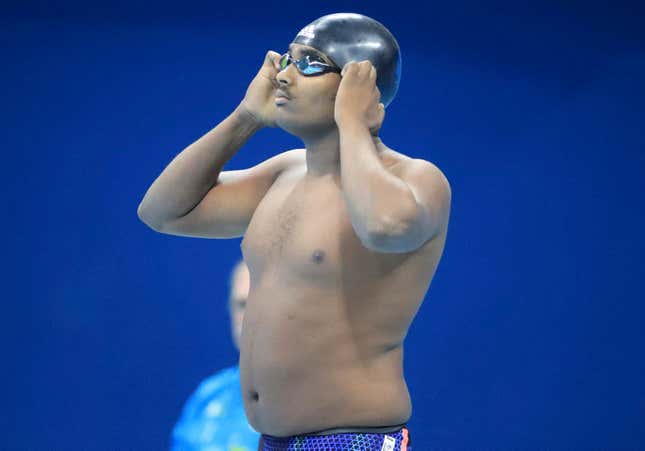 Swimmers are known for their physiques: a muscular upper body, broad shoulders and arms, a narrow waist, and, if you're Michael Phelps, a vast wingspan. Not so, in the case of Ethiopia's 24-year-old Robel Kiros Habte.
Habte received rapturous applause from the crowd when he competed in the Olympic men's 100-meter freestyle heat on Aug. 9. He finished 59th out of 59 swimmers, half a lap behind his competitors. Some audience members drew comparisons to Eric Moussambani from Equatorial Guinea, who completed the 100-meter freestyle in the 2000 Sydney Olympics in 1 minute and 22.7 seconds—a time more than double that of his fastest rivals, but a personal and national best nonetheless.
According to Reuters, Habte secured his spot at the Games thanks to an invitation from the sport's international governing body FINA for athletes from under-represented countries. "Every day you wake up in Ethiopia, you run. Not swimming. But I didn't want to run, I wanted to be a swimmer. It didn't matter where I finished," he told Reuters.
3. Nadezhda Bazhina, the "calamitous" diver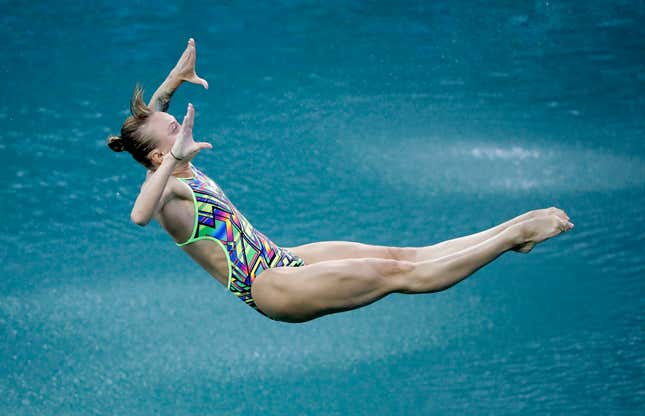 "Oooh… Wow, that's calamitous!"
A BBC commentator pulled no punches when assessing Nadezhda Bazhina's fall in the three meter springboard preliminary round on Aug. 12. The Russian diver, who has won multiple medals in European championships, was awarded zero points for her efforts, after one foot slipped off the diving board during takeoff, causing her to back-flop into the water. The mishap cost her the semi-finals.
4. Tsepo Mathibelle, the chosen one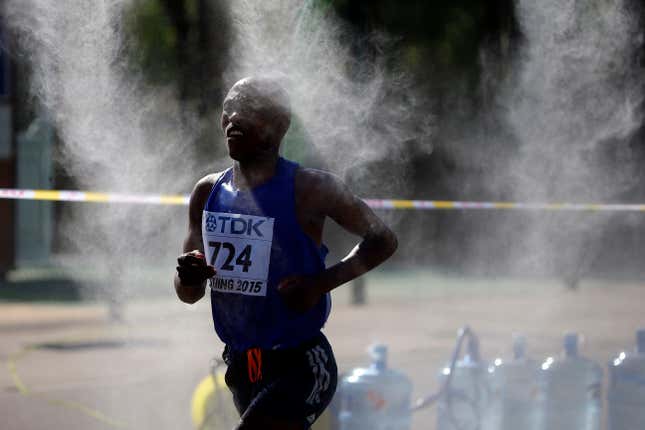 Mathibelle hails from Lesotho, a country that has never won an Olympic medal. The 24-year-old finished last in the men's marathon at the 2012 Games in London with a time of 2 hours, 55 minutes and 54 seconds, 47 minutes behind the gold medalist, Stephen Kiprotich of Uganda.
In the four years since, the Mathibelle's fortunes have transformed. He was picked by Samsung to be one of the faces of its Rio 2016 campaign, which gave him training equipment and money to live on according to the Wall Street Journal (paywall). Prior, Mathibelle "could barely afford to buy protein to include in his diet," the Journal reports.
His time comes in the men's Olympic marathon on Aug. 21. With good fortune and hard work behind him, Mathibelle hopes to stride into Rio's Sambadromo and beat his personal best of 2 hours, 15 minutes and 39 seconds. Kenya's Eliud Kipchoge is the current favorite to win, having completed this year's London Marathon in 2 hours, 3 minutes and 5 seconds—the current men's course record.
Mathibelle remains undeterred. "The only thing that will stop me is the finish line," he told NBC.