Steven Seagal loves to hang out with Eastern European strongmen. The American martial arts film star counts Russian president Vladimir Putin and Chechnyan leader Ramzan Kadyrov among his buddies, and his newest confidante appears to be Belarussian president Alexander Lukashenko, known as "Europe's last dictator."
Seagal and Lukashenko recently spent a day chomping on freshly-dug carrots and admiring watermelons together, filmed by the country's state television. The carrot consumption starts at 1:50:
Seagal visited Lukashenko's country residence while he was in Belarus as part of his contract with an online game developer. The president's spokesperson said Seagal had wanted to meet Lukashenko for a long time. The actor says he has family that hails from Belarus.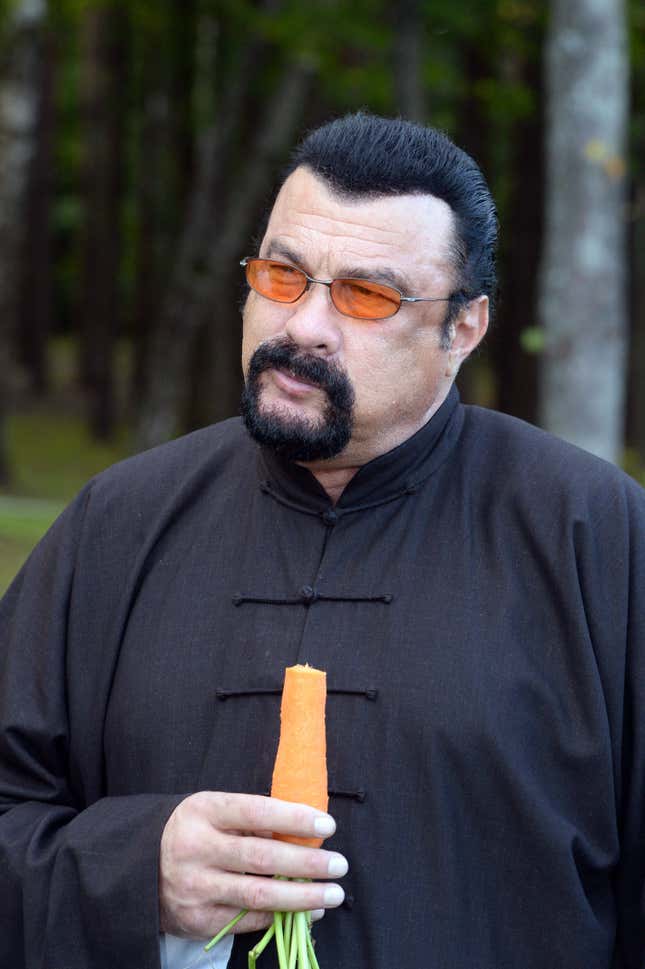 The two toured the estate, talking about weather, the scenery and Lukashenko's crops. After eating a carrot peeled for him by the president, Seagal examines some watermelons, tapping them to determine if they are ripe. The day concludes with a feast of traditional Belarusian food.
"If you like it, you are please welcome to tell us," Lukashenko says.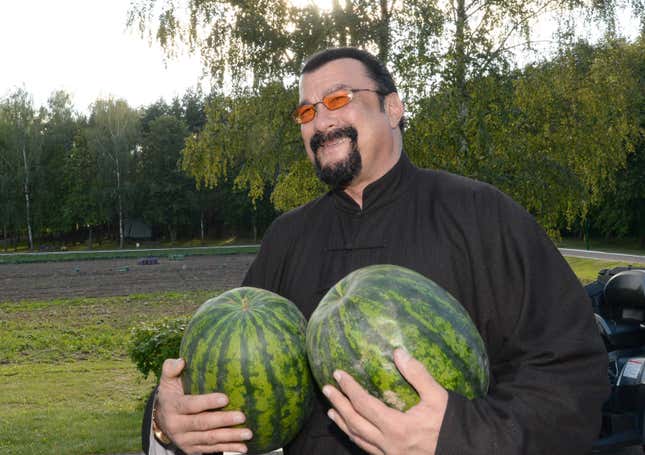 Lukashenko has ruled Belarus since 1994. He has long been accused of human rights abuses and political repression by international rights organizations and the European Union.