He ran a low-cost campaign, and many of his electoral posters featured hand-painted slogans, but Eddie Chu Hoi-dick is the surprise winner of Hong Kong's fraught and complicated elections, gathering more than 84,000 votes–the highest number won by any single candidate.
While Chu, 38, is not new to political activism in Hong Kong, he is one of the many fresh faces to have been elected to the Legislative Council in Sunday's September 4 polls, which has seen a significant generational shift from pro-democracy veterans to younger ones.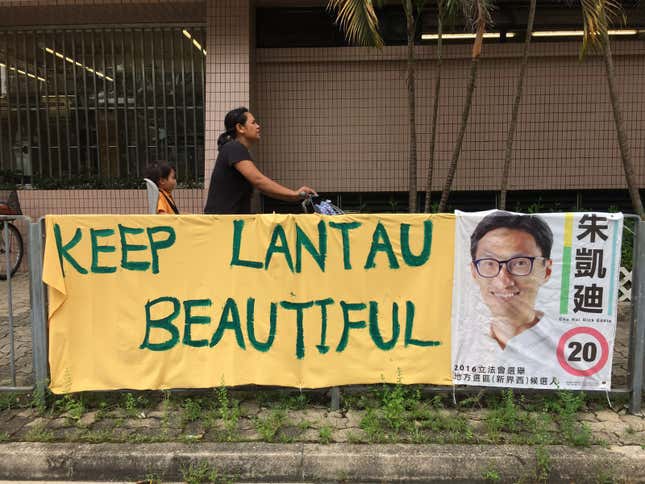 Chu has made his name known in Hong Kong through his many years of environmental and heritage preservation activism: in 2005, he was prominent among those who tried to stop the demolition of the old Star Ferry and Queen Pier, an emotional moment that marked the beginning of mass protests by young Hong Kong activists trying to stop real-estate tycoons from colluding with the government in endlessly remodeling the city.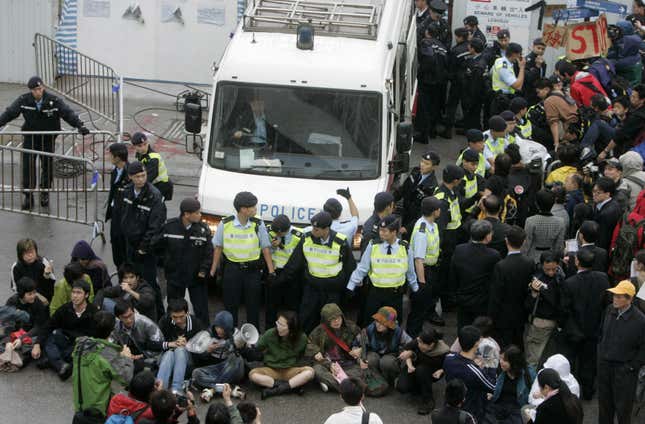 In 2010 he walked and kneeled with the villagers of Tsoi Yuen, forcibly removed from their homes by the authorities to make way for a costly and unpopular express rail link connecting Hong Kong to China.
These protests were unsuccessful: the old ferry piers were torn down, and the Rail Link is being built—confirming in the mind of many Hong Kong people that the current government is simply unwilling to listen.
But with the current elections, Chu may have taken on the fiercest of all political interest groups: Hong Kong's Heung Yee Kuk, a statutory advisory body that is meant to represent villagers' interests, but that is widely accused of corruption and anti-environmental practices. Chu campaigned on a platform that goes from Hong Kong's self determination to animal rights to strong opposition to the "South Lantau Metropolis" that the current administration has in the pipeline, despite its huge environmental costs and dubious demand for the project.
Chu is a former freelance journalist who has written for Ming Pao, he also studied Farsi, and did some reporting from Afghanistan and Iran. The new challenges, apparently, worry him more than a former war-zone did: shortly after his win, Chu burst into tears saying that he "fears for the safety of his family," given the increasingly dangerous environment faced today by pro-democracy activists – as the case of Hong Kong's disappeared booksellers has made clear. ""We are witnessing political stress and political violence coming from the New Territories. That's the first item I will put on the agenda of LegCo," he told the media.
In the same constituency of New Territories West, another candidate, Kenneth Chow, dropped out of the race saying he was too afraid of violent attacks against his family after a recording of supporters of Junius Ho—a Kuk member, and an electoral winner—planning to "clash" violently with Chow was made public.