If there's one industry in the US changing corporate dress codes, especially among men, it's technology. Apple's late founder, Steve Jobs, in his uniform of jeans and a black turtleneck, helped reimagine what a CEO should look like. Today, the exemplar of Silicon-Valley casual has become Facebook founder Mark Zuckerberg, who is so synonymous with gray t-shirts that someone created a website last April Fool's day advertising a fake Zuckerberg line for H&M.
But Jack Dorsey, who heads both Twitter and Square, is pioneering a different version of the laid-back CEO uniform—one that's a lot edgier, and much more luxurious.
Dorsey often turns up at industry events in a leather jacket over a t-shirt, wearing jeans and sneakers. What separates them from the typical style of Silicon Valley CEOs is that these clothes are often by Rick Owens, including the "Island Dunk" sneakers Dorsey wore while rallying his staff earlier this year, or the jacket he donned for his media appearances at the time of Square's IPO in November 2015.
Owens's clothes are experimental, aggressive, and very high-end. His t-shirts, which look pulled like taffy, run between $200 and $300 each. His leather jackets, which originally made his name, routinely cost upward of $2,000.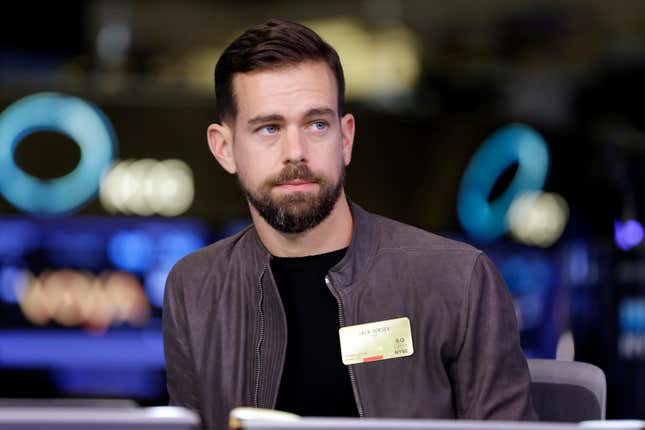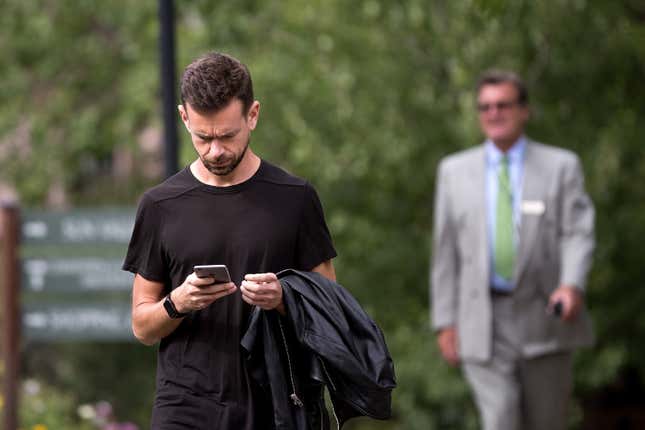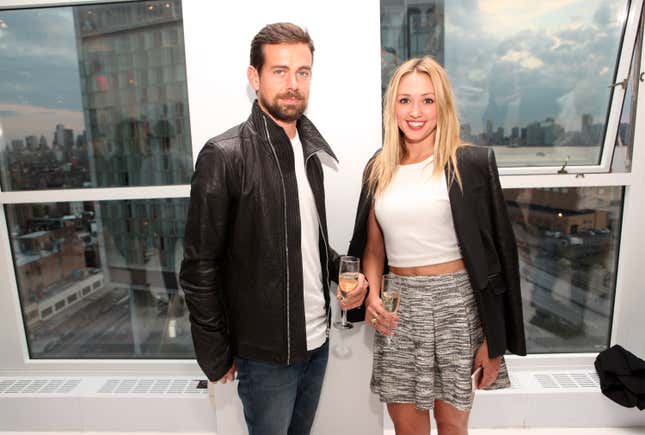 The clothes put Dorsey more in line with the new generation of menswear consumers, or even one of Owens's celebrity fans, than a traditional CEO. They also make Dorsey stand apart at industry events. Dorsey and Twitter declined to comment.
Dorsey isn't alone in courting a more rebellious, yet expensive, style. Vivi Nevo, a financier who has invested in both Twitter and Square, has turned up at the annual Sun Valley Conference dressed similarly. When he and Dorsey are together, they cut a very different figure than the typical attendee.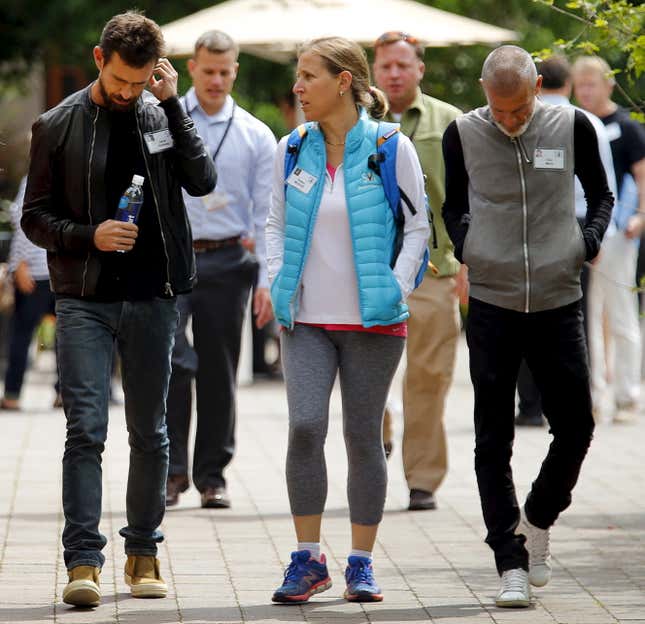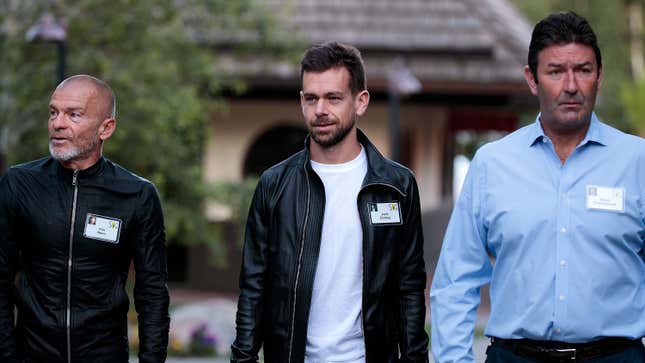 It may not be too surprising to see Dorsey, 39 years old, wearing high-end fashion. Men in general have become more interested in clothing and their appearance over the past several years. That doesn't mean we should expect to see the next generation of male Silicon Valley CEOs ditching their hoodies and button-ups, but maybe a few will opt for a leather jacket instead.