A self-confessed former killer made explosive allegations against Philippine president Rodrigo Duterte during a senate hearing today (Sept. 15) in Manila. The witness, Edgar Matobato, said that he carried out dozens of assaults and killings ordered by Duterte during the latter's reign as mayor of Davao City. One order, he recalled, included feeding a man's body to a crocodile in 2007.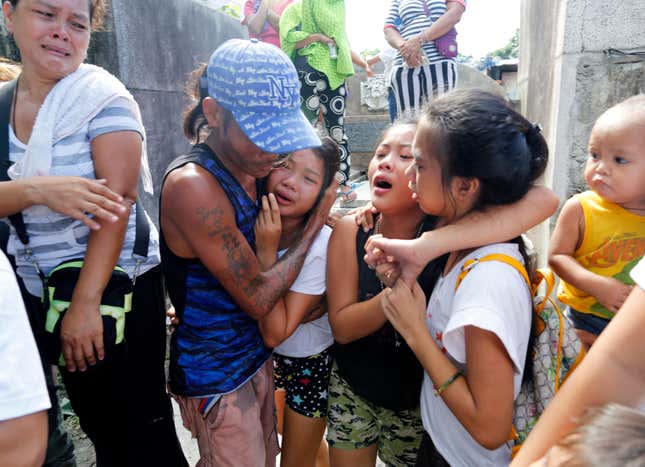 Duterte, also known as "the Punisher," won the presidential election in June, and has vowed to crack down on criminals and drug users through extrajudicial killings that have been widely criticized.
Matobato's allegations were denied by a presidential spokesman at Malacañang Palace (the Philippines' equivalent of the White House):
Matobato said that in addition to criminals, opponents of Duterte were also targeted, as were journalists and Muslims, according to this summary from the Philippine Daily Inquirer. All in all, he said, more than a thousand people were killed from 1988 to 2013 by the "Davao Death Squad," a vigilante group of which he was a part. Duterte hired the group for killings, he said.
The senate hearing had to break briefly as senators discussed how to ensure the safety of Matobato.
Matobato refuted accusations from one senator, a supporter of the president, that he was put up to testify against Duterte by the opposition party.