After retiring from the White House, George W. Bush has been rediscovering himself through the art of painting. The former president reached a new milestone in his second career, as his publisher announced Sept. 15 that he will release a book of portraits of military members and veterans that he has come to know after leaving office, titled PORTRAITS OF COURAGE: A Commander in Chief's Tribute to America's Warriors. 
A latecomer to the craft, Bush picked up a paint brush in 2012 and has been learning how to paint with an art teacher who foretold that he would "go down in history as a great artist."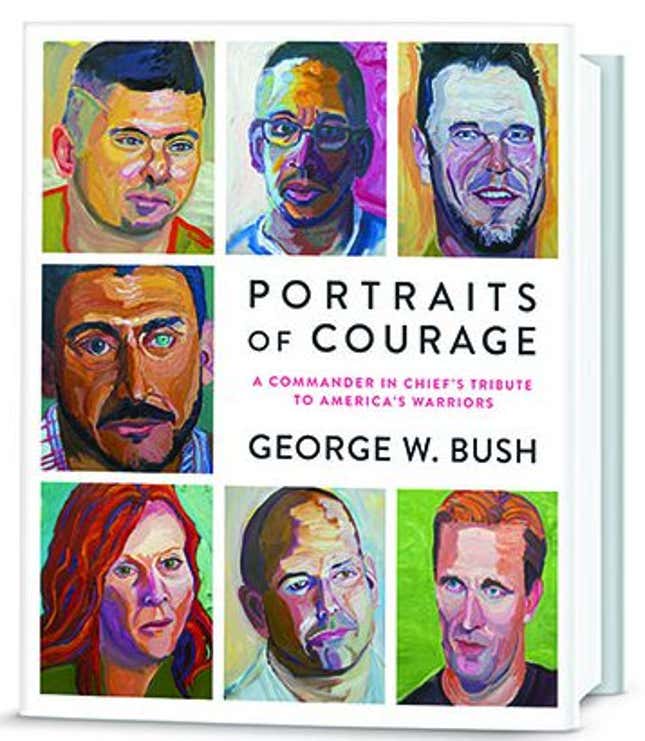 The first paintings of the 43rd president of the United States–who signs his paintings simply as "43," possibly to remain discreet about his amateur painting skills–were obtained by the website Gawker in 2013 when Romanian hacker Marcel Lazăr illegally obtained photographs of the paintings by hacking into the email account of Bush's sister.
The photographs revealed Bush's early days experimenting with painting dogs (including ones showing his beloved Scottish Terrier Barney looking out at the White House through bars), grapes, a watermelon, a sunset, some autumn landscape, and even himself in the bath and the shower. His technique and subject matter stirred as much controversy among critics as his public policies while president.
The Gawker reveal placed his art under intense scrutiny. Bush ended up giving television interviews to explain the origins of his artistic pursuit. Lazăr was extradited from Romania earlier this year, and sentenced to four years in a US prison. Gawker has taken down the articles, but they can still be found on the Internet Archive.
Following his unexpected debut, Bush held his first solo exhibition at the George W. Bush Presidential Library and Museum in 2014. Titled "The Art of Leadership: A President's Personal Diplomacy," the exhibition marked a more mature Bush, who shifted from painting animals and still lives, to capturing the soul and emotion of over 30 world leaders as well as his inner being–demonstrated by the stern look of his eyes in his self-portrait. The New York Times said he had "an uncanny ability to translate photographs into more awkward images enlivened by distortions and slightly ham-handed brushwork," and compared them to paintings one would find in a thrift shop.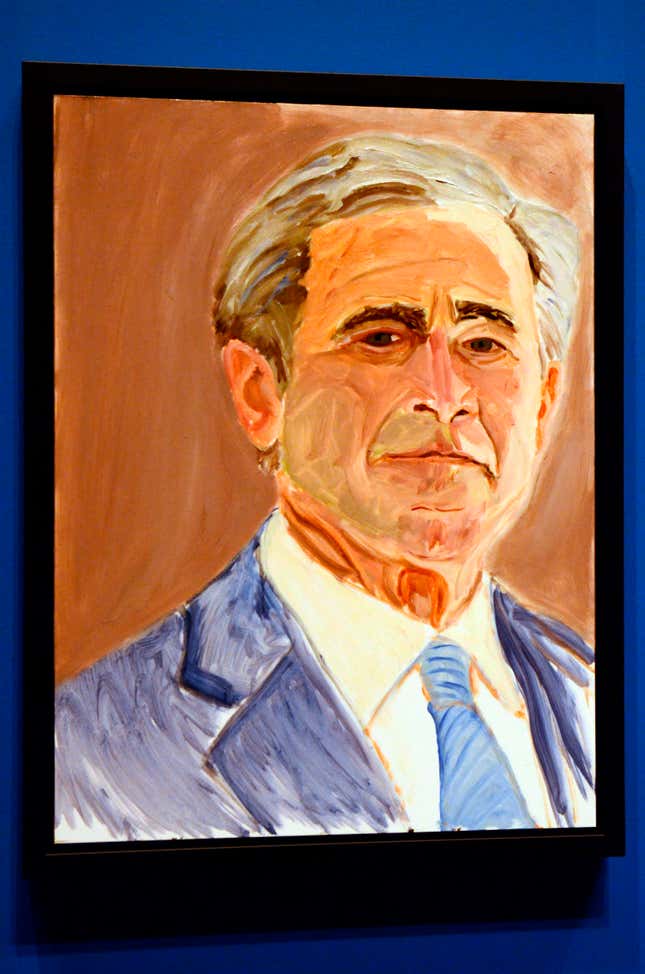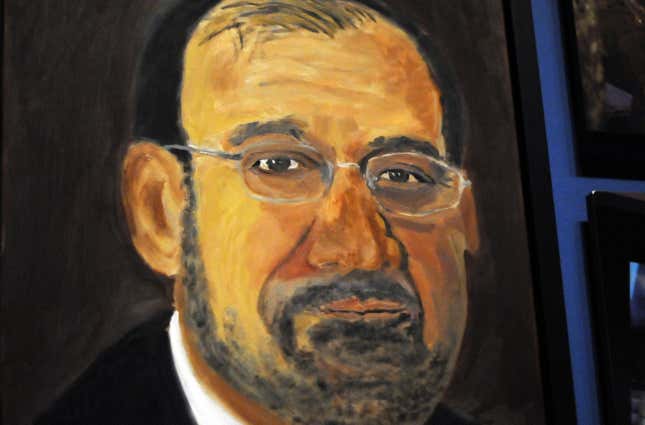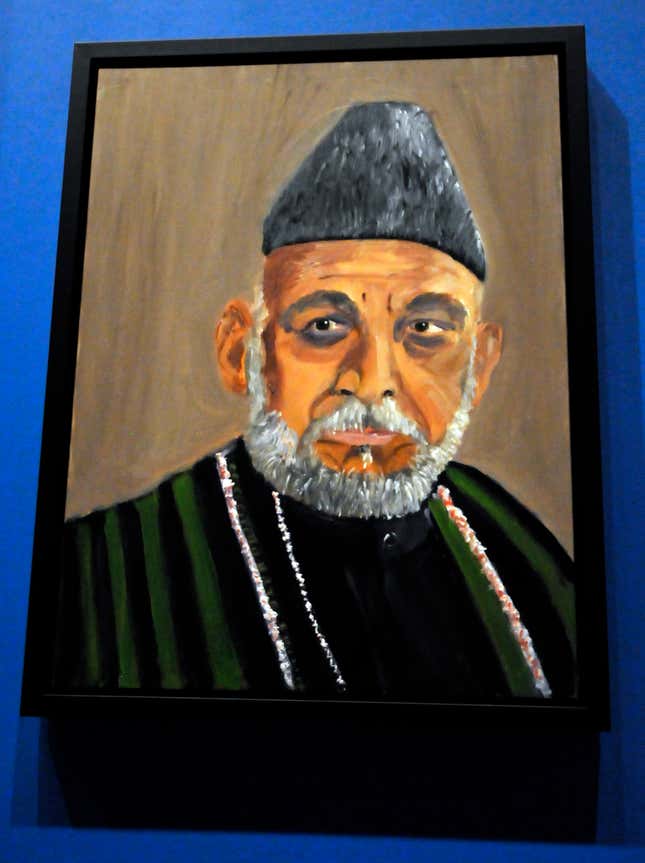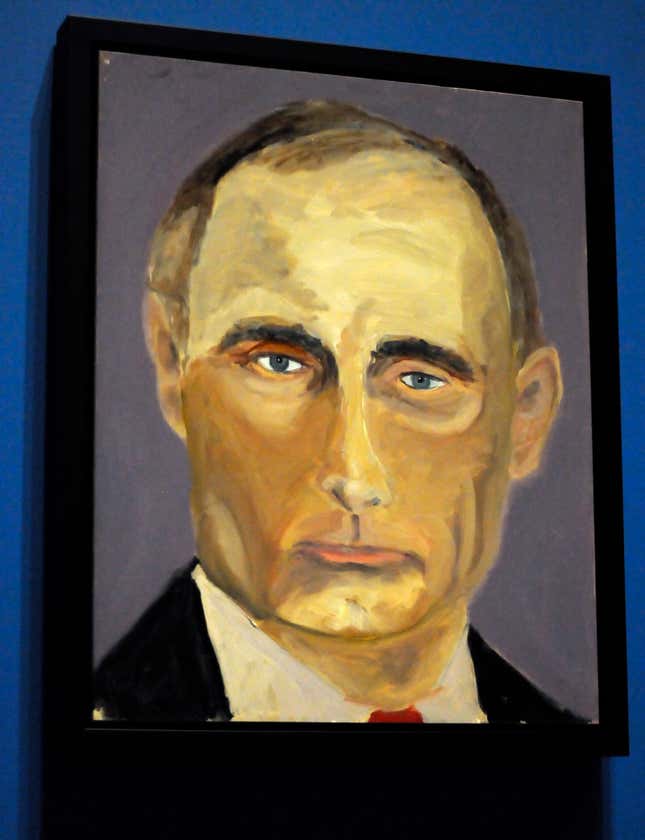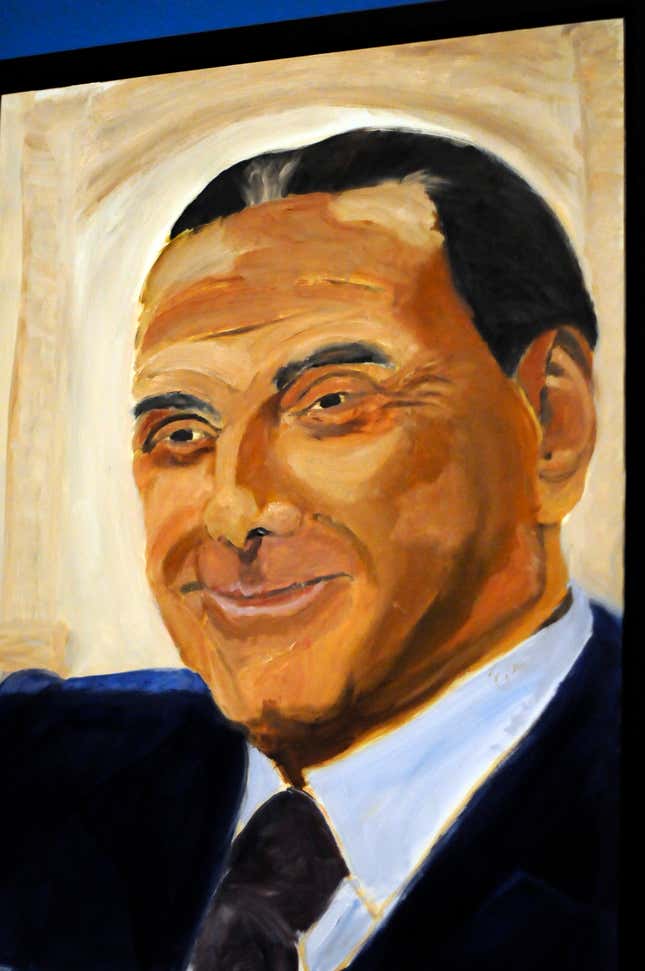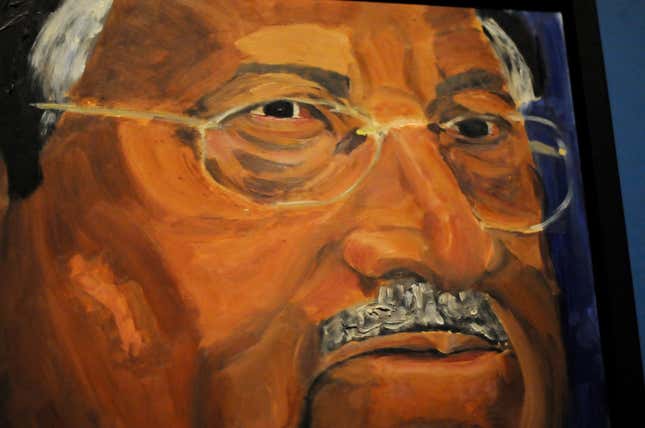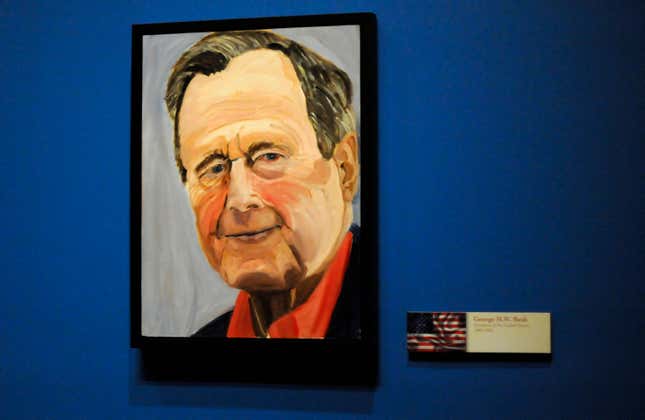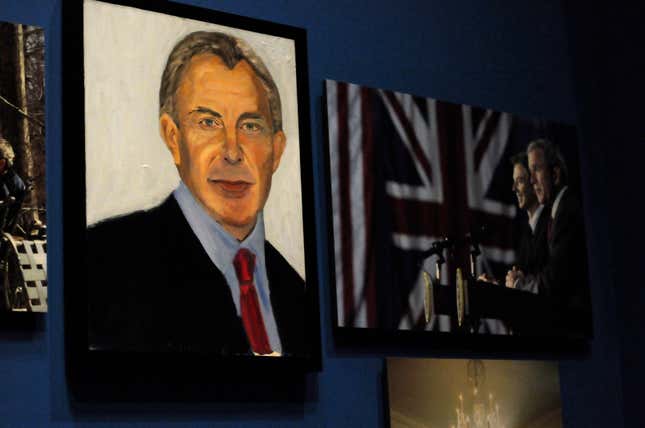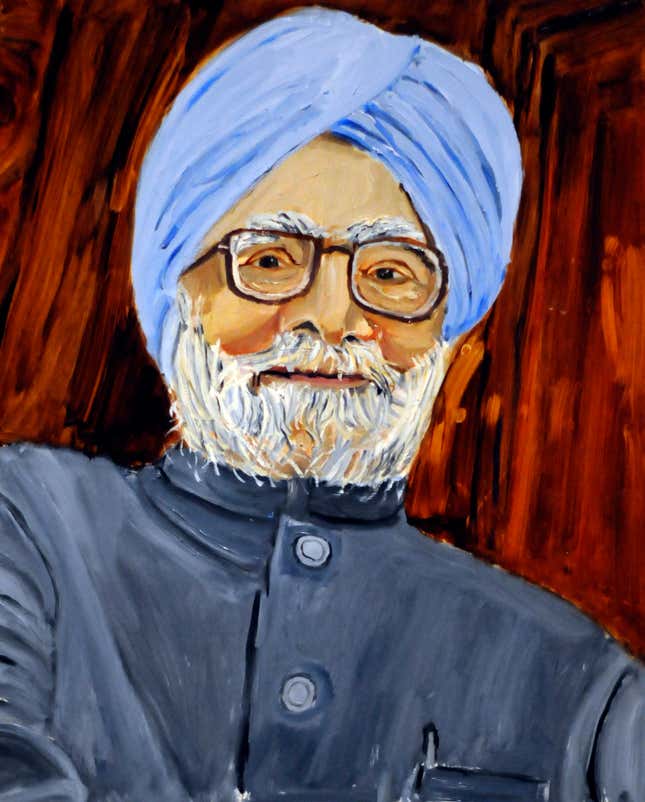 Bush's new painting book will be the largest collection ever released. It is therefore expecting to strike a high chord in his rapid rise to fame in the art world, even though the publishing house has declined to release any review copies or sample images for critics to review. The book will be released on Feb. 28, 2017 and will come in a $35 paperback edition and a $250 deluxe edition. The proceeds will go to the George W. Bush Presidential Center to support military services for post-9/11 veterans and their families.