At an event near Lake Tahoe, California, today, GoPro CEO Nick Woodman unveiled what may well be the products that make or break the company. He finally showed off Karma, the drone that GoPro first announced last December, as well as two new Hero5 cameras, the next in its line of portable action cameras.
Here's a rundown of everything from the event:
Waterproof cameras
GoPro announced two new cameras, the Hero5 Session, and the Hero5 Black. The Session is an update of its smallest camera, which it first introduced last summer to tepid sales. The Hero5 Black is the company's new top-of-the-line action camera. Both cameras are water resistant (up to 1o meters or 33 feet), have digital image stabilization, and can be voice-activated. According to Woodman, the cameras respond to commands in seven different languages: Onstage he demonstrated this by taking a selfie using the Hero5 Session while speaking Spanish. Both can shoot 4K video at 30 frames per second, and can automatically upload footage to GoPro's cloud when they're being charged.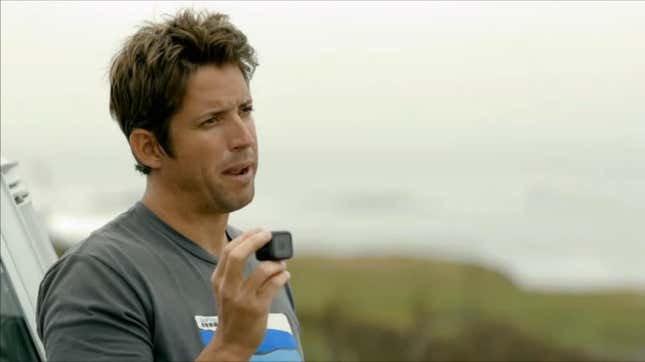 The main difference is that the Hero5 Black has a 2-inch touchscreen, built-in GPS, and can shoot 12-megapixel still images. It costs $399. The Hero5 Session has no GPS, can only shoot 10-megapixel images, and costs $299. Both are available for sale now and will be compatible with GoPro's new Karma drone when it's released Oct. 23.
New software
One of the biggest criticisms levied against GoPro in recent years has been that it's always been difficult to take whatever footage you've captured and easily edit and share it. Woodman had some answers for this: He announced GoPro Plus, a new $5-a-month cloud service where cameras will automatically upload footage to when they're changing and connected to a wifi network. Subscribers will then be able to access that footage from GoPro's mobile and desktop apps, and edit it wherever they are. Plus will also give subscribers access to a stock music library to soundtrack their extreme sports videos, as well as discounts for GoPro accessories, according to The Verge.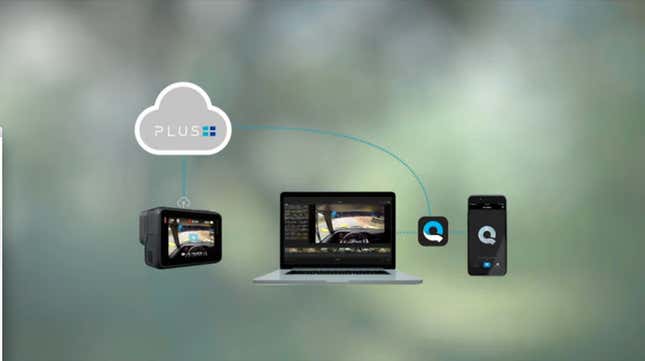 Woodman also showed off a new device called the Quik Key, which will allow GoPro owners to transfer footage right from their cameras' SD cards to an iPhone. They can then quickly edit and share clips, and add effects like soundtracks and filters from GoPro's app.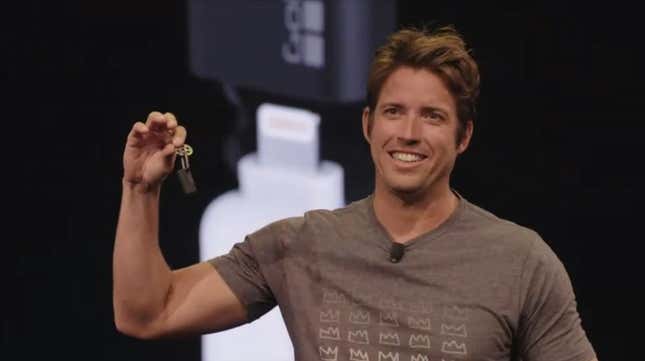 Karma drone
Given GoPro's stagnant sales and lack of new products for over a year, investors had hoped that GoPro's new drone would be a major shift in consumer drones. In reality, it seems that Karma isn't massively different than what other companies have shown off in recent months.
The Karma folds up and fits into a backpack, which Woodman walked off stage wearing, making it marginally more portable than the newest drone from market leader DJI, which fits into a slightly larger backpack.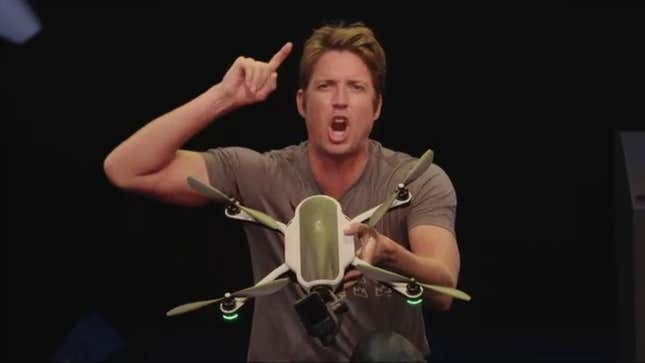 The drone will cost $799, but that doesn't include a camera. It'll work with a Hero 4 camera, but if you want one of the latest models, you'll have to shell out either $999 for a bundle including the updated Session camera, or $1,099 for one including the Hero5 Black. That puts the Karma in the same ballpark as the DJI Phantom 4, and only somewhat cheaper than a Yuneec Typhoon H—both of which have similar video-capturing capabilities, but also more advanced functions, like the ability to autonomously avoid obstacles.
The Karma will also be controlled like almost any other drone—through a bulky controller with two joysticks. There are drones that can be controlled with smartphones, and ones that can simply figure out where you are and follow you around. Karma will have some follow-along capability, according to the video GoPro played at its event, but it's unclear how exactly it'll follow you around.
One advantage the Karma has over its high-end rivals: You can remove the gimbal from the drone, with the GoPro still attached, and strap it into a handle that provides image stabilization from the ground. DJI offers a system like this, called the Osmo, but it isn't included with its drones, and costs over $600.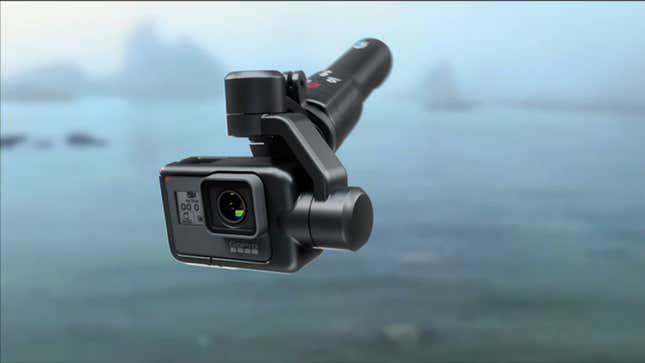 Woodman didn't spend much time differentiating the drone's capabilities from what's already in the market during his 30-minute rapid-fire presentation. But he said multiple times that to him, "Karma is much more than a drone." Whether customers, or Wall Street, think so is still up in the air. (At the time of publishing, GoPro's stock price was up about 3% on the day.)
Woodman said there have been over 20 million GoPros sold in the company's history, and GoPro will likely be banking on that brand loyalty to win over drone enthusiasts. However, it's not entirely clear whether Karma will be simple enough—or provide enough utility—for the average GoPro user, or even the average person, to justify picking one up.