Chinese tourists have been flocking to South Korea's Jeju Island in recent years, transforming the tropical resort destination. Now after a spate of crimes, some want to put a brake on that.
Earlier this month, eight Chinese tourists were arrested after they attacked a restaurant owner in Jeju for stopping them from drinking their own alcohol at the establishment, according to the Korea Times. Days later, a Korean woman died after reportedly being stabbed by a Chen Guorui, a Chinese man who purportedly harbored deep misogynistic feelings, in a church in Jeju.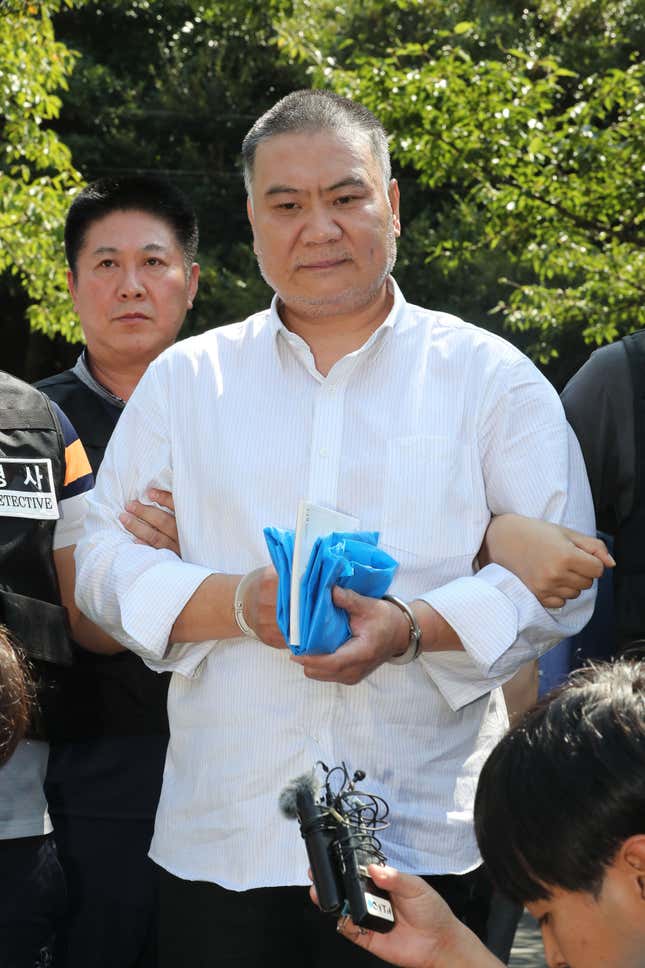 According to an article in Chinese state-backed tabloid the Global Times entitled "The Truth About Chinese Tourists Beating Up People in Korea," the restaurant owner in question was a Chinese national of Korean ethnicity from China's northeast. "Both sides were Chinese citizens," said the report (link in Chinese). A hashtag on Weibo (China's Twitter equivalent) translating roughly as "Nanjing tourists beat up people on Jeju Island" has garnered almost 1.4 million views (link in Chinese, registration required).
The succession of violent events in Jeju has prompted a debate in South Korea over the number of foreigners in the country. One lawmaker from the ruling Saenuri Party said that the number of crimes committed by foreigners has risen sharply in recent years, with Chinese nationals responsible for 45.8% of all crimes committed by foreigners in 2015.
Part of the draw of Jeju, in addition to its beautiful beaches and closeness to China, is that it allows Chinese nationals to visit visa-free for 30 days. More than 15,000 people have signed a petition (link in Korean) calling for the government to end its visa-free policy for Chinese tourists. According to South Korean news agency Yonhap, Chinese tourists made up 85.3% of the 2.6 million foreign visitors to Jeju in 2015.
Chinese tourists have transformed the island, creating wealth and jobs but also driving up property and land prices. The Wall Street Journal reported in 2015 (paywall) that tensions had been running high between Koreans and Chinese on Jeju, with scuffles occasionally breaking out in restaurants and bars.
Wang Gengye, a 25-year-old Chinese from Jiangsu Province, bought a seaside apartment in a Jeju tourist area three years ago. He doesn't worry about the anti-Chinese sentiment because, he told Quartz, "Jeju residents need to rely on Chinese tourists for business."
The Jeju incidents are the latest to undermine relations between Seoul and Beijing, which have been tense since South Korea announced in July it would install a US missile-defense system to protect it from attacks from North Korea. Beijing strongly objected to the system and has retaliated by, among other things, curbing the activities of K-pop stars in China.