Donald Trump just claimed that former New York City mayor Rudolph Giuliani's tactic of "stop and frisk" was the reason crime fell in the city during the 1990s and beyond.
Let's put aside for a moment all the issues with racial profiling. New York City crime figures from Giuliani's successor, Michael Bloomberg, who continued the policy, show it isn't even that effective.
When Bloomberg came into office, he ramped up the number of police stops  from 97,296 in 2002 to over 500,000 in 2006. But the number of murders, shootings, and guns found stayed pretty constant until the policy began to be cut back in 2011.
A few charts from a New York Civil Liberties Union 2014 study deftly tell the story: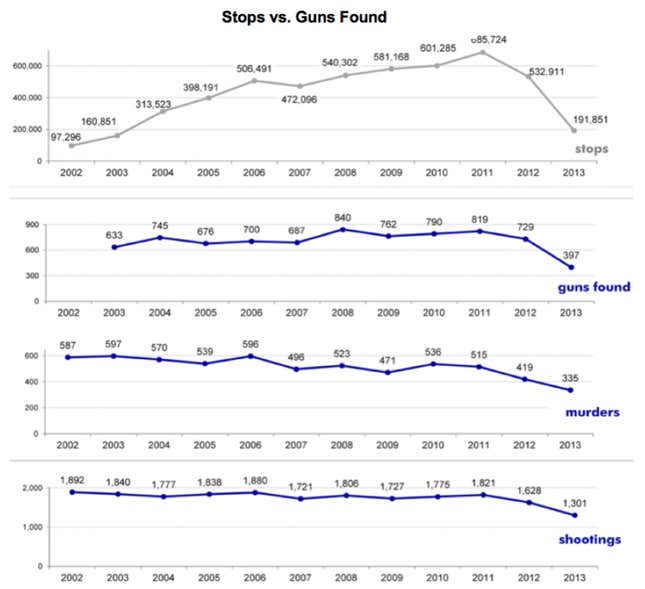 As the debate unfolded a communications official from the New York Police Department issued a tweet making this very point: