The election campaign of 2016 hit a new nadir when police in Hillsborough, North Carolina announced that the local Republican party headquarters had been firebombed and vandalized. Thankfully, some US citizens are uniting to stand against such acts.
David Weinberger of Brookline, Massachusetts started a campaign on Gofundme.com to raise funds to rebuild the facility. The kicker? Weinberger is a Democrat, and he called out especially to fellow Democrats.
Wrote Weinberger on the campaign page:
As Democrats, we are starting this campaign to enable the Orange County, North Carolina Republican office to re-open as soon as possible. Until an investigation is undertaken, we cannot know who did this or why. No matter the result, this is not how Americans resolve their differences. We talk, we argue, sometimes we march, and most of all we vote. We do not resort to violence by individuals or by mobs. So, let's all pitch in, no matter what your party affiliation, and get that office open again quickly.
The campaign was wildly successful. Just 40 minutes after the first donation came in, Weinberger raised over $13,000 from 552 contributors—surpassing his goal of $10,000. The fundraising has now closed.
Some donators (not all of whom are Democrats, granted) wrote short notes to condemn the attacks.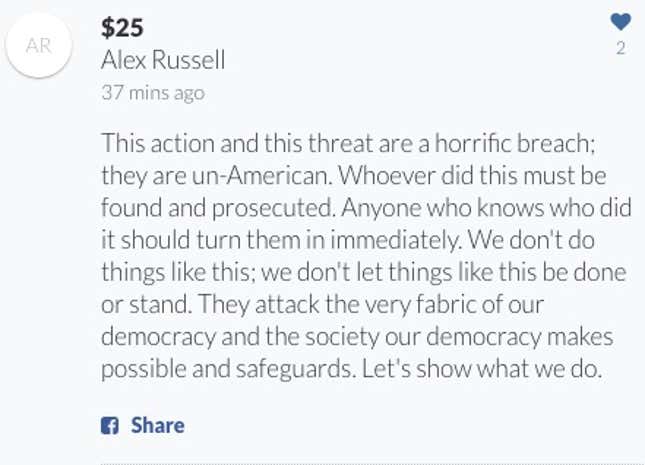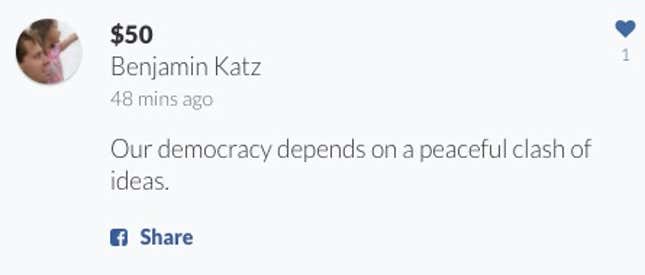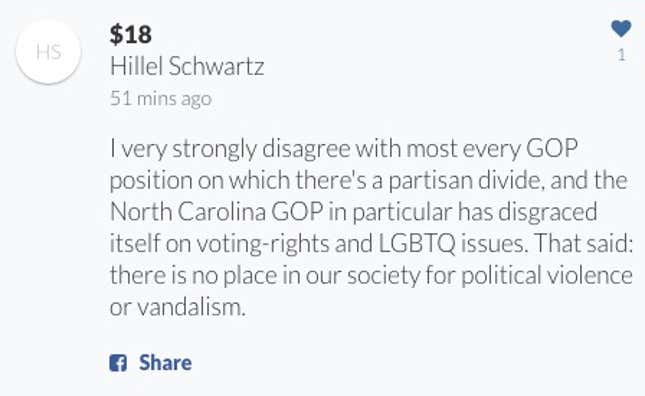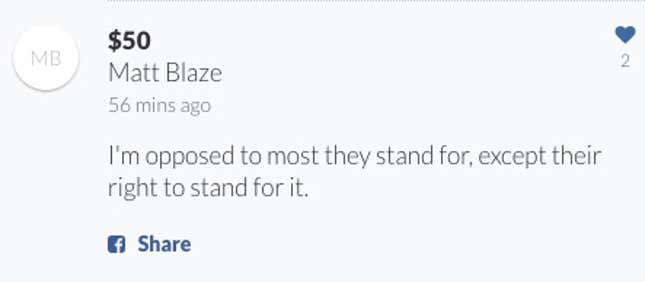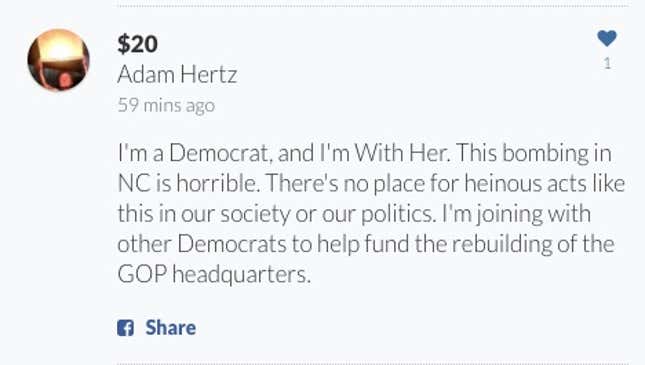 Police have yet to identify a suspect in the bombing. Both Clinton and Trump have tweeted statements in response to the incident, each showing markedly different attitudes.