Black reigns over Thailand these days. In the wake of King Bhumibol Adulyadej's passing on Oct. 13, grief-stricken Thais, known for color-coordinating their work outfits with the Hindu calendar, have stripped their wardrobes, television shows, and their websites of all colors.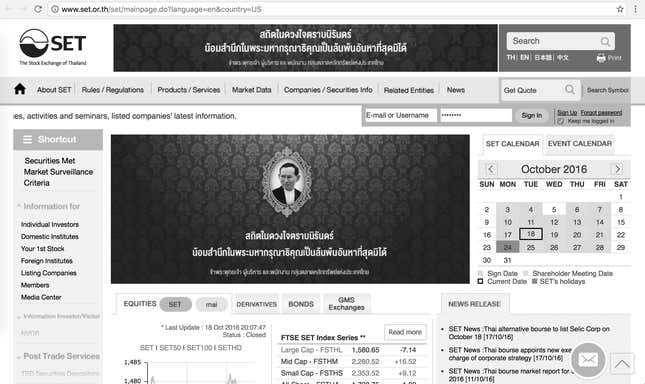 Websites for government offices, embassies, the stock exchange, private businesses, newspapers, and even the local Google page, have all turned monochromatic, in tribute to the beloved monarch.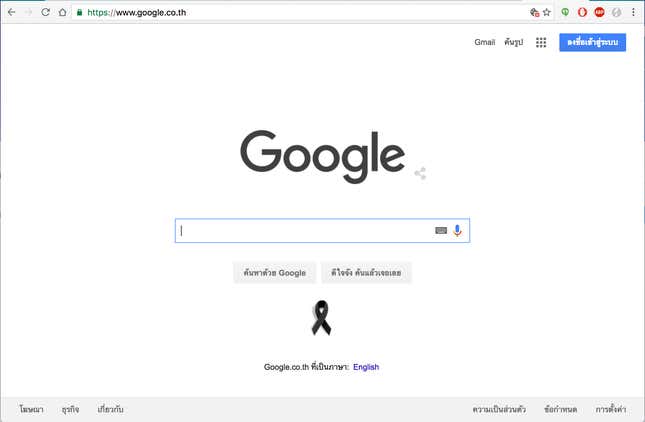 Websites for Bangkok's shopping malls and mega emporiums have turned grayscale. Some companies like Thai Airways have also turned their Twitter and Facebook pages to black and white.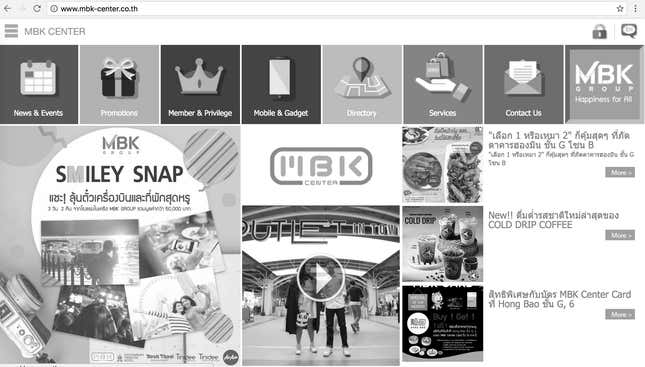 It's unclear if websites will abstain from color throughout the official one-year mourning period declared for Bhumibol's death. Perhaps a blessing during this sad time: Some poorly-designed web pages look more elegant and easier to navigate when stripped off their garish web colors and clashing animated banners and icons.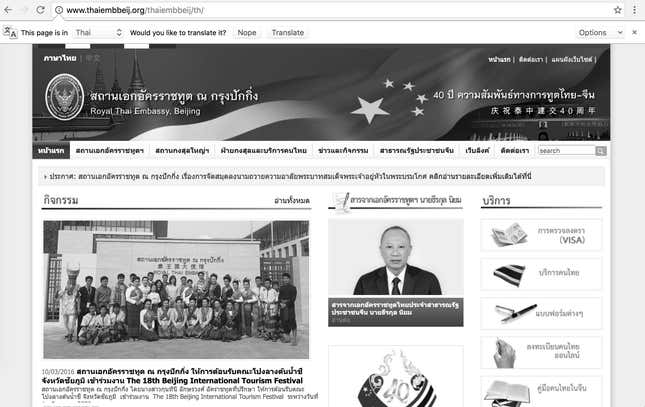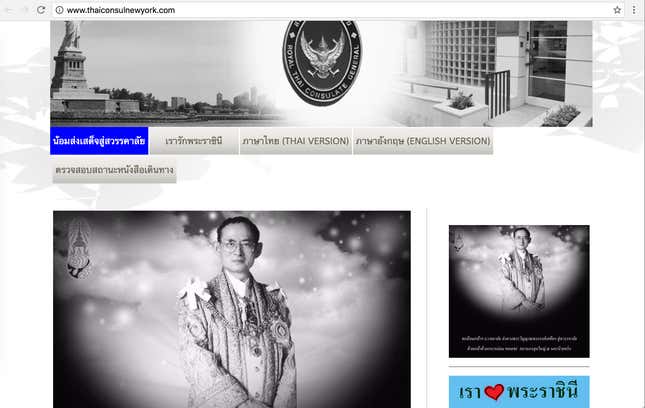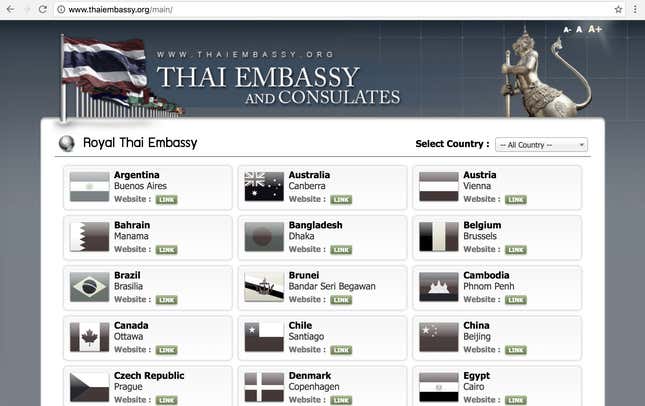 Digital media graduate Kung Termvanich, who like many turned her Facebook avatar and cover picture to a patch of black, explains that the Thai's deep sorrow for the 88-year old monarch's death was not because they worshipped Bhumibol as a god, as most Westerners have said. "We actually regard him more like the father figure…the center of our unity," she explains.