Over eight years as America's first lady, Michelle Obama has dazzled us with her fashion choices for the White House state dinners. For her final turn hosting such an occasion—on the heels of her wildly popular speech rebuking Donald Trump—she went all-out glamorous.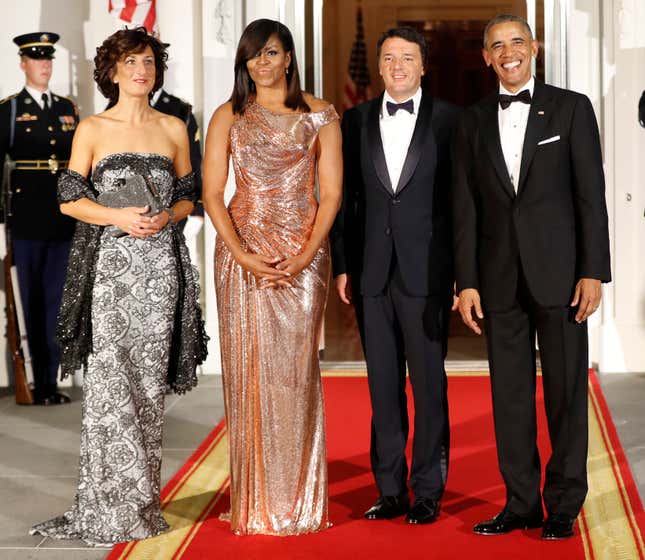 The Obamas hosted Italian prime minister Matteo Renzi and his wife Agnese Landini for a Mario Batali-prepared dinner on Tues., Oct. 18, with a guest list that included celebrities Jerry Seinfeld, Frank Ocean, Giorgio Armani, Mario Andretti, Roberto Benigni, and Rachael Ray.
Obama wore a floor-skimming gown made of rose-gold chainmail by Atelier Versace, with an asymmetrical neckline and fluid, ruched lines. Her husband wore a giant smile.