In the world of book prizes, it's been a shocking few weeks. First the Nobel prize for literature was given to a musician, and now the UK's most prestigious literary prize goes to an American.
The Man Booker Prize was awarded today to Paul Beatty, the first American writer to win in the award's 47-year history.
Beatty's satire, The Sellout, is published by Farrar, Straus and Giroux in the US, and by Oneworld in the UK. It's particularly American in subject matter, following the life of a young African-American man from Los Angeles who gets caught up in a race trial that eventually lands him at the doors of the Supreme Court.
Says the book blurb:
It challenges the sacred tenets of the United States Constitution, urban life, the civil rights movement, the father-son relationship, and the holy grail of racial equality—the black Chinese restaurant.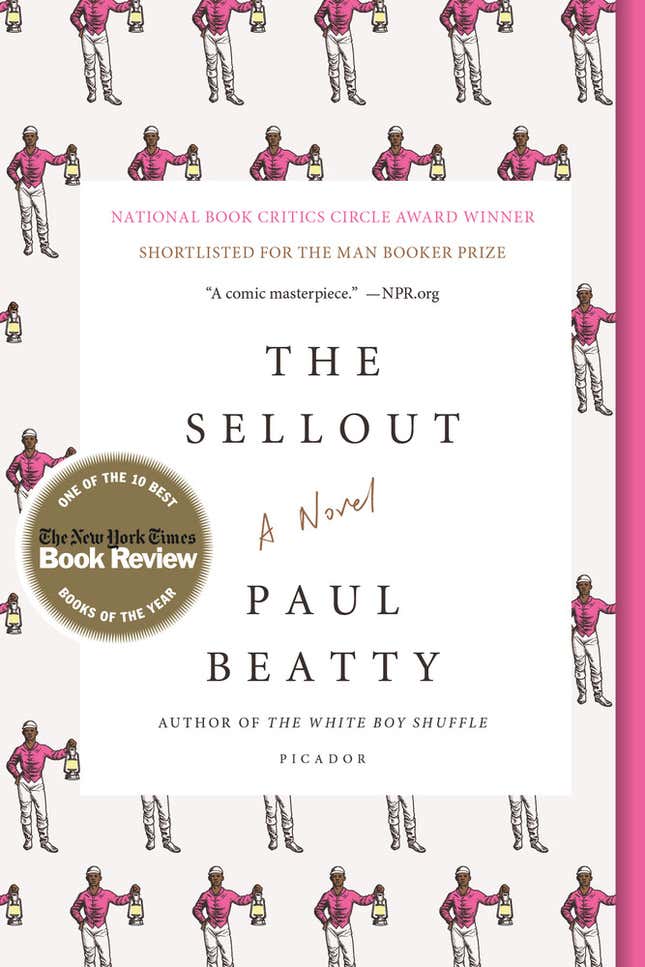 "I was trying to write a book that would make me blink with each word, that would make me flinch," Beatty told The Guardian last week. He said the novel took him five years to write.
"But somehow, The Sellout isn't just one of the most hilarious American novels in years, it also might be the first truly great satirical novel of the century," says NPR. "It's dark, nihilistic, pessimistic, and impolite, and it makes a mockery of the dream that things will get better—that a new era of racial harmony is right around the corner," says Hua Hsu in the New Yorker. The book also won the 2015 National Book Critics Circle Award in Fiction.
The Man Booker Prize is awarded annually to a book originally written in English by a writer from any country, and comes with a £50,000 ($61,000) cash prize. Previously open only to writers from Commonwealth countries, Ireland, and Zimbabwe, the award's eligibility conditions were changed two years ago to include all English-language writers.