Worried about sitting in traffic on your way back home from Thanksgiving? You're not alone. There are nearly 50 million people making trips of 50 miles or more around Thanksgiving week, according to AAA.
If you want empty roads, head back on Friday or very early on Saturday morning. That is when roads had below average traffic last year, according to Quartz's analysis of traffic counts from monitoring stations scattered across the US.
In fact, traveling at most times on Friday is even better than heading back after dinner on Thursday.
Here's a visualization of volume of cars traveling north, northeast, east, or southeast last year: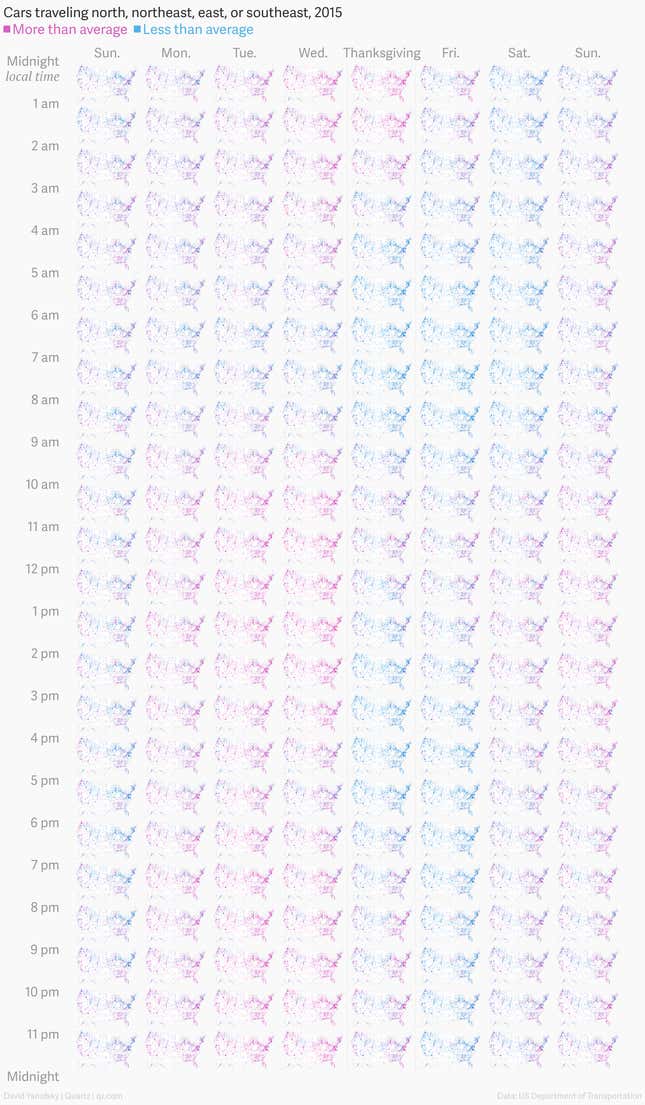 The trend is the same for travel in other directions too.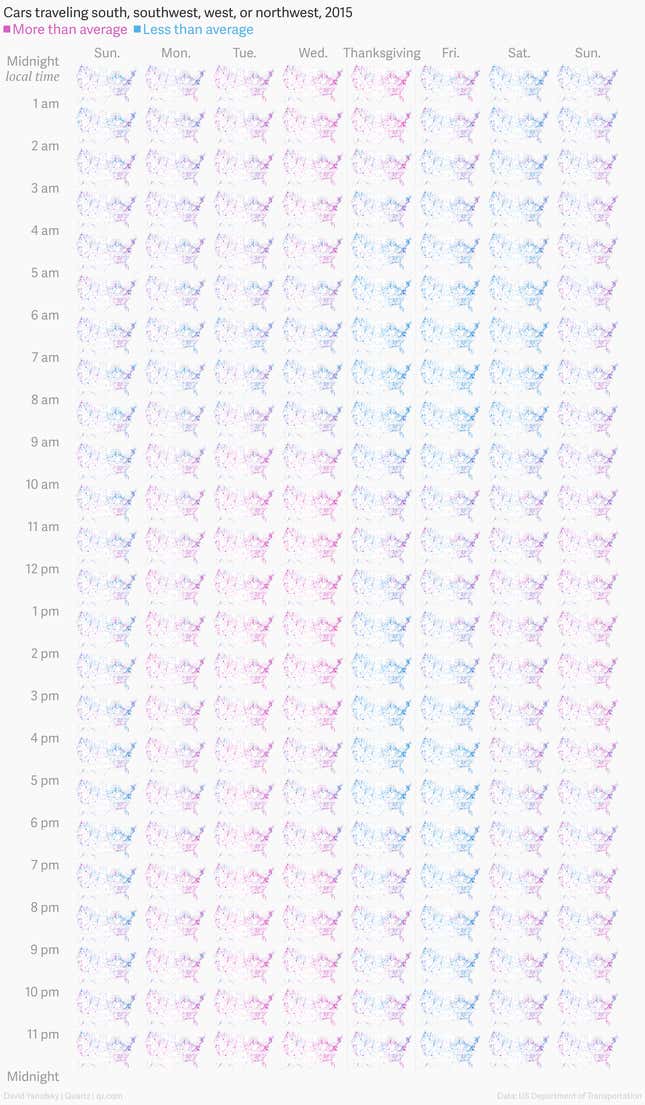 I analyzed hourly traffic logs collected by the more than 8,500 monitoring sites in the US during November 2015. The graphics above compare the average volume of traffic for each hour of each day of the week in the three weeks prior to Thanksgiving.
For instance, the station near Bakersfield, California tracking northbound traffic on I-5—the most direct route to drive from Los Angeles to San Francisco—logged 214% more vehicles between 2pm and 3pm the Saturday after Thanksgiving than the average number of cars it had that hour on the three Saturdays before Thanksgiving.
The data weren't perfect though. Weather, faulty equipment, and inconsistent state reporting yielded missing logs from some locations. And of course, more vehicles do not necessarily mean slow-moving traffic. A two-lane road with a high speed limit and no congestion could very possibly log more cars than a slow-moving eight-lane road packed with cars.