It's no secret that the gap between the decked out front of the plane and where the rest of us sit and stew is growing.
But there's another option out there—private jets. Sure, it's not for those short on cash, but a few upstarts are lowering the velvet rope for what used to be a cornerstone of luxury travel. (Sorry, Donald Trump.)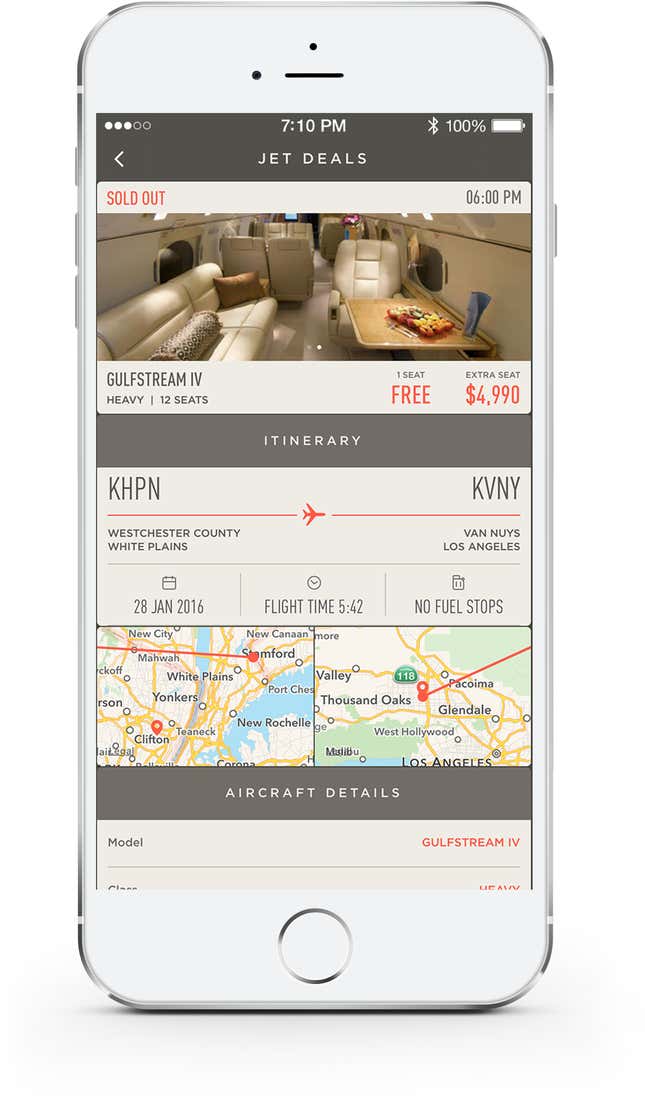 JetSmarter, for example, charges an annual membership for unlimited flying on scheduled shuttle service and seats on so-called empty leg flights, those that are scheduled to deliver the plane to another customer or airport.
The company's model has grabbed investors. JetSmarter today announced it has raised $105 million in Series C funding at a $1.5 billion valuation from investors including Shawn Carter, better known as rapper Jay Z, who was an early investor in the company, members of the Saudi royal family, and funds in Abu Dhabi and Qatar.
JetSmarter doesn't operate the flights but sells seats on those operated by other companies like XOJet, Jet Edge and Air Hamburg. And the nearly four-year-old company with more than 6,700 members is growing.
Founder Sergey Petrossov is planning on expanding in the Middle East, Asia, and Latin America. One key to its growth is accessibility.
JetSmarter says it is now testing a program to allow members to invite outsiders (think of the early days of Gmail) aboard scheduled private shuttle service, such on as routes between New York and Boston.
Those flights can cost about $400 but Petrossov says if the service attracts enough "critical mass" flights could be even cheaper, about $1 a mile, bringing the shuttle costs down to about $300, which is slightly less than what first class costs on some commercial carriers for similar routes.
JetSmarter members can also charter flights if they choose to select their fellow passengers. The idea of the latest initiative means will indeed take a little bit of the "privacy" out of private flight because you'll be sitting with strangers.
Another entrant in the upper-class consumer-accessible private-flight includes Stratajet, a five-year-old company that had been selling empty legs in Europe, which launched service in the US in October.
Major commercial airlines have also warmed to private flight for their customers. JetBlue in October took a stake in JetSuite, whose JetSuiteX arm operates flights in the western US, and Delta Air Lines is allowing really frequent flyers to use its private-jet fleet.
These companies that are trying to convince the public that private flight is for them have a tricky task: attract more passengers but still maintain exclusivity.