This year may have been a pretty awful for some things, but it was a wonderful and diverse year for television. FX Research estimated that 451 original scripted TV shows aired in the United States in 2016—entirely too many for a normal human bound by linear time to handle.
That's why we're here to tell you what to watch, and how to watch it.
A lot of great shows didn't make our list. While the Quartz newsroom has varied tastes, I and I alone made the final determinations on which programs you should watch. Because I am a human being with finite hours in the day, I couldn't watch everything.
With that in mind, the following shows do not appear on this list, but are still great and worth watching (in random order): Black Mirror, Better Things, Catastrophe, The Night Of, Better Call Saul, Transparent, Lady Dynamite, Baskets, Insecure, Fleabag, O.J.: Made in America, Rectify, Horace and Pete, Game of Thrones, Crazy Ex-Girlfriend, Unbreakable Kimmy Schmidt, Quarry, Halt and Catch Fire, BoJack Horseman, Silicon Valley, Outcast, and The Americans (I'm sure season four is fantastic, I just haven't seen it yet).
To qualify, shows must have aired in 2016, which disqualifies shows like FX's Fargo, HBO's The Leftovers, and Netflix's Master of None.
The seven shows below were the best of 2016. Let the bingeing begin.
7. Stranger Things, season one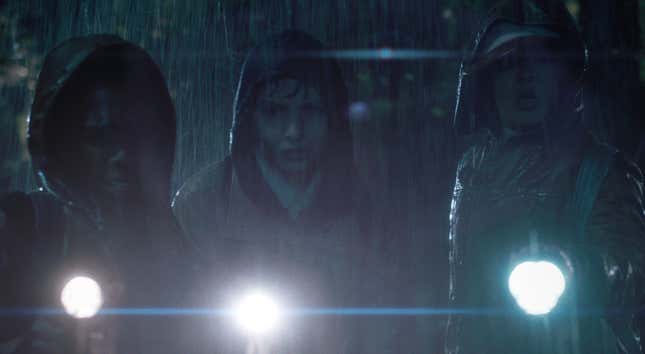 Netflix's unexpected sci-fi gem charmed audiences young and old on its way to becoming the show of the summer. Its lovable cast of kids, menacingly synth-y score, and, yes, pervasive nostalgia for simpler times, served as the ingredients that made this show so tasty, as if designed for maximum bingeability.
It wasn't the deepest TV show of 2016, or the most innovative, but there's a lot to be said for a show about the 1980s that can so wholly enchant someone (me) who wasn't alive to see them.
6. Billy on the Street, season five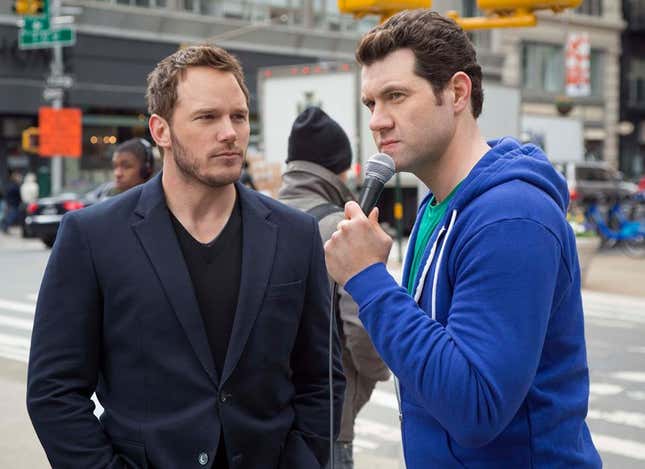 The premise is simple: Comedian Billy Eichner runs around the streets of Manhattan, often accompanied by a celebrity, quizzing unsuspecting pedestrians about pop culture. Donning the persona of "Billy on the Street," Eichner is abrasive, opinionated, and rarely stops yelling.
Segments at the end of each episode, like former Saturday Night Live player Rachel Dratch's quest to "escape" actress Margot Robbie's "moment" (in the form of a ridiculous obstacle course), are wholly unlike anything else on television. The result is a singularly hilarious half-hour.
5. Westworld, season one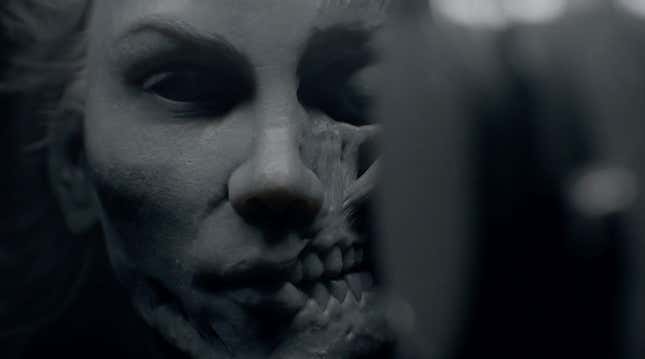 HBO's newest hit, about a Western theme park populated by humanlike robots, was a beautiful mess. Its plot was, at times, convoluted. Aside from the park's creator, Dr. Robert Ford (played with immaculate precision by the infallible Anthony Hopkins), the show's human characters were stilted and lacked nuance. So why, then, does Westworld appear on this list? For all its faults, it was by several degrees of magnitude the most ambitious TV show of the year, and one of the most provocative in many years. It may seem inscrutable, but there is so much "there" there, so many scenes to study, so many ideas worth dreaming over.
Some critics have said it just throws all these thoughts—about consciousness, morality, life and death—at the viewer, with no plan to address them in a meaningful way. But I've argued otherwise. The show is a lot smarter than people give it credit for.
4. American Crime Story, season one (The People v. O.J. Simpson)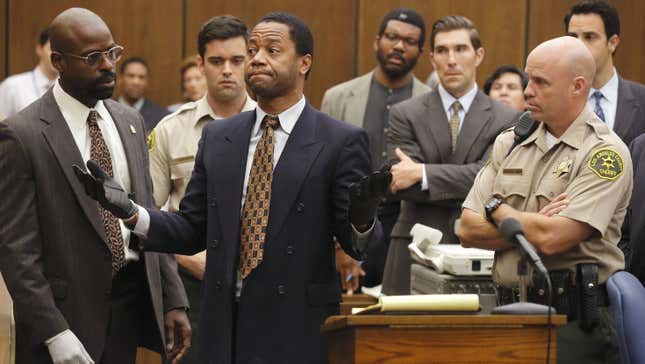 FX's anthology series about O.J. Simpson's murder trial and the corresponding media circus was the 2016 series with the most import—cultural, political, social, what have you. It hit every beat, each episode a microcosm of some larger societal issue still relevant today, 22 years after the former football star was let off the hook for murder.
The performances were uniformly excellent, but Sarah Paulson's reimagining of the unfairly remembered prosecutor Marcia Clark and Courtney B. Vance's nuanced portrayal of defense lawyer Johnnie Cochran stood out. For those who lived through the trial two decades ago, The People v. O.J. Simpson likely worked as a compelling inside look at a moment that captivated a nation. For those of us too young to remember the details of the trial, the FX drama was demystifying, making this pivotal time in American history accessible to a new generation of people shocked that the glove didn't fit.
3. Veep, season five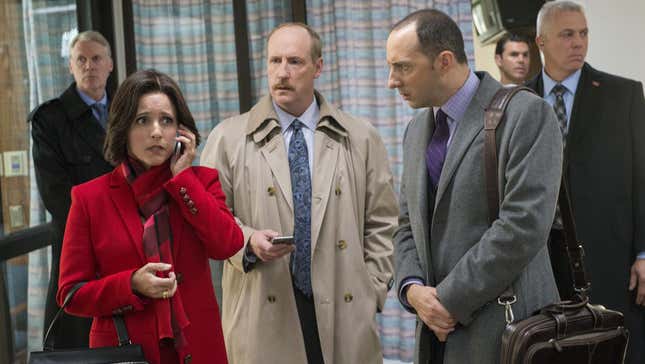 The funniest series on TV five years running, Veep managed to stay great despite creator and showrunner Armando Iannucci leaving the show after its fourth season. But by then the political comedy was a well-oiled machine, its peerless cast and deft group of writers churning out laugh after laugh after laugh.
As the real-life US presidential election mirrored, and arguably surpassed, the amount of antics and ineptitude displayed in the HBO show, some questioned whether we needed Veep anymore. The answer is a resounding "yes"—now more than ever. No comedy is as consistently clever nor as piercing as Veep. It's the best satire of American politics ever.
2. Full Frontal with Samantha Bee, season one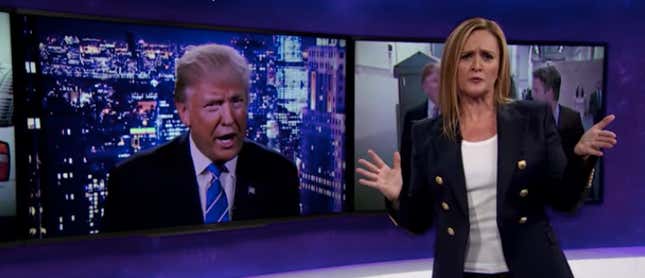 In Jon Stewart's absence, several comedians stepped up to the plate to parse the 2016 presidential election for the American people, including Seth Meyers on NBC and John Oliver on HBO. But none did so with the panache or righteous indignation as did Samantha Bee, a correspondent on Stewart's The Daily Show for 12 years.
The true impact of late-night political takedowns, many of which went after Donald Trump, is debatable at best—given that the businessman is now the president-elect. But Bee, more than anyone else, gave it her all, routinely lambasting political improprieties with stunning wit. It's unclear when exactly Stewart will return to television, but it almost doesn't matter anymore. We've got Sam Bee, and she's here to stay.
1. Atlanta, season one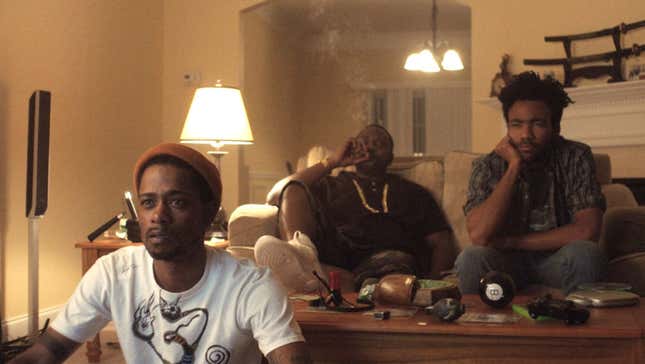 All things considered, FX's Atlanta—a magical voyage through the titular city's rap scene—was the best TV show of 2016. Some might try to call it a "dramedy" (that is, a half-hour comedy permeated by bits of seriousness and emotion), but it really defies categorization. Apart from offering a glimpse at what it's like to be black, Atlanta has no genre. Or maybe it marks the start of a new one—one that's malleable, one that pushes the form and re-invents itself with seemingly every episode.
Atlanta tried a whole lot of fascinating things in its debut season, the move of a showrunner (comedian and musician Donald Glover) and team of writers who are supremely confident in their vision. Whether it was turning Justin Bieber black, introducing a brief moment of magical realism with an invisible car, or filming its own fake commercials to air during the show, Atlanta showed us just how much more room there is to experiment for a medium that needed the reminder. For that, Atlanta is invaluable, and I can't wait to see what it comes up with in season two.
How each video source charges
Pay TV subscription: FXNow, TBS, truTV
Premium TV subscription: HBO Go
Standalone subscription: Amazon Video, HBO Now, Hulu, Netflix
À la carte rental or purchase: Amazon, Google Play, iTunes, Vudu, YouTube