Notable snowfalls in the Sahara are rare. But the red-hued dunes of the North African desert were sprinkled in white this week, on Dec. 19. The last time it happened was back in 1979.
The unusual sight was captured in photos by Algerian photographer Karim Bouchetata.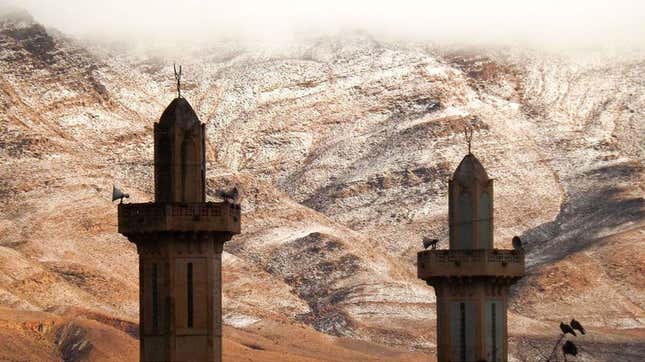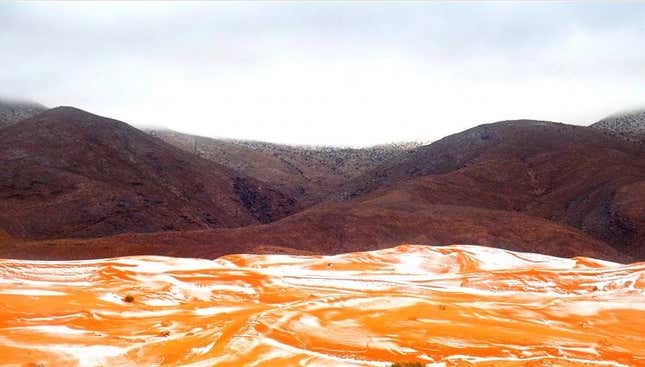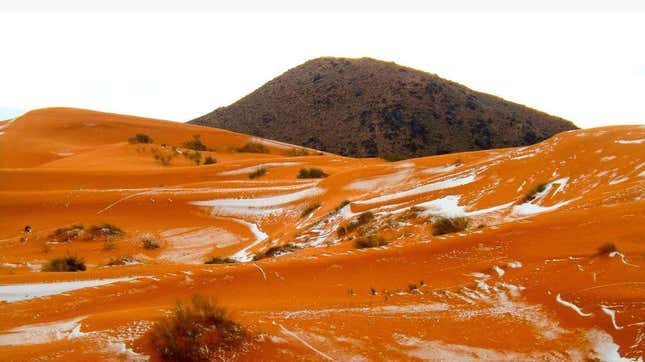 Some news outlets have been incorrectly reporting the Saharan snowfall as a dire sign of climate change's devastating arrival, while some Twitter users have wielded the photos as proof that they aren't wrong to cling to the lie that global warming is a hoax.
The reality is that the Sahara snow was just the result of an unusual cold front. But, it comes at a frightening time for climate science. President-elect Donald Trump's appointments for agencies like the Environmental Protection Agency and the Department of Energy have turned usually circumspect scientists into activists. They are mobilizing in advance of a stormy four years ahead by backing up government climate data, protesting in the streets, and setting up an anonymous hotline for government employees to report Trump meddling.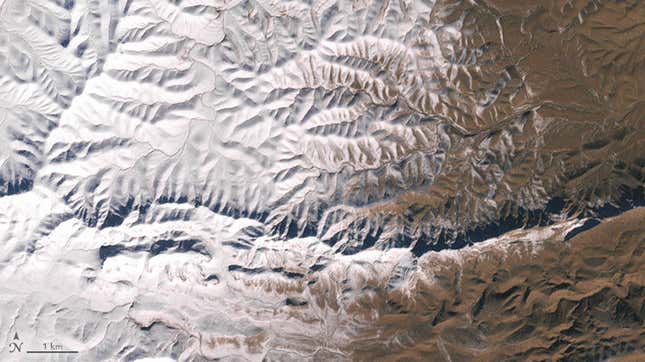 Ain Sefra, Algeria, where Bouchetata snapped photos of the snow, is far from all that activity. Known as the Gateway to the Desert, it's home to 35,000 people, who woke up to a rare white sprinkling on the relentless red dunes surrounding them.
The Sahara is the largest hot desert on the planet, spanning 3.6 million square miles across North Africa, and the snowfall came as a shock to local citizens. "Everyone was stunned to see snow falling in the desert; it is such a rare occurrence," Bouchetata told journalists. "It looked amazing as the snow settled on the sand and made a great set of photos. The snow stayed for about a day and has now melted away."