Athleisure for astronauts?
Boeing has unveiled new lightweight spacesuits that could make their launch-pad debut as early as next year, when the aerospace company's CST-100 Starliner space capsule is scheduled to take its first manned test flight and, eventually, carry astronauts to the International Space Station.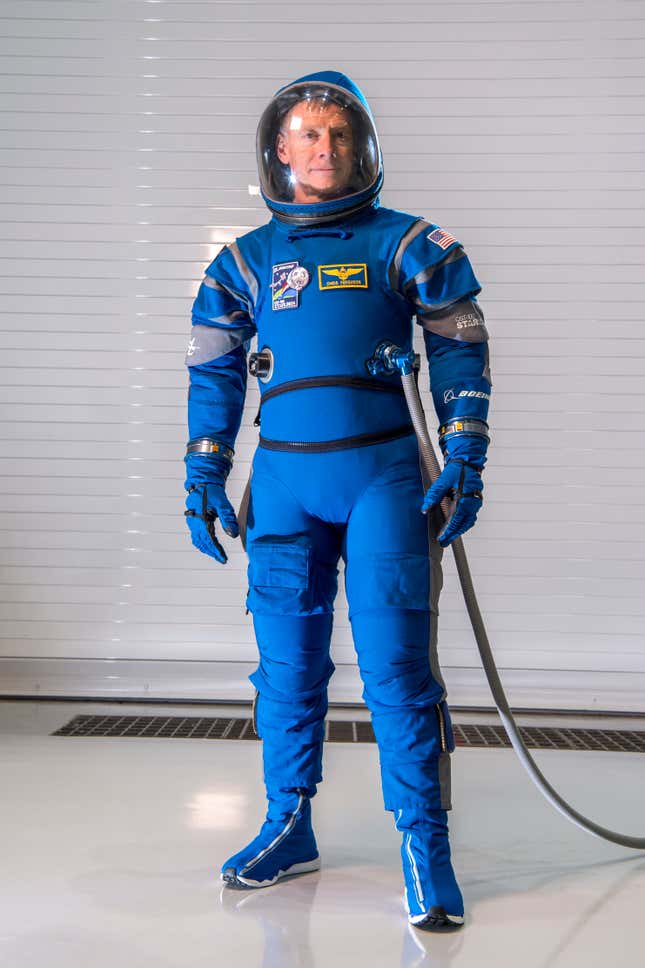 Unlike the bulky, white spacesuits worn on missions past, these suits more are much slimmer. In fact, Boeing says the suits weigh around 12 lbs (5.4kg)–about 40% lighter than previous suits. "We've simplified the suit," said former astronaut Chris Ferguson, who helped design it.
The suits come with touchscreen-friendly gloves and a soft hood-like helmet that easily can be zipped off. The fabric is water-resistant and fiber-retardant, and the suit features zippers along the sides to "make it easier for astronauts to comfortably transition from sitting to standing," Boeing says.
And say goodbye to clunky footwear. Boeing's uniform designer, a Massachusetts-based company called David Clark, worked with Reebok to come up with a new kind of astronaut shoe that looks remarkably like a running sneaker.  That's by design, so astronauts can quickly exit the capsule if there's an emergency.
"We wanted a hybrid of a runner and a sandal and a wrestling boot and an aviator boot," said Shane Jacobs, one of the designers at David Clark. These boots have an outer shroud that's the same material as the spacesuit and the sole is "more like a running shoe." They run up to the middle of the calf.
Perhaps it's a look we'll see more often as space tourism becomes more and more of a reality.