In the week before the Women's March on January 21, which saw millions of women take to the street across the world to advocate for human rights, materials for protest signs were flying off the shelves across the United States. About 2.7 million poster and foam boards were sold that week, according to an analysis by market research firm NPD Group.
Compared to the same week in 2016, that was an increase of 33% for poster boards, and 42% for foam boards.
The Women's March, which took place the day after US president Donald Trump's inauguration, drew somewhere between 3.3 million and 4.6 million participants in the US alone, many of whom carried homemade signs.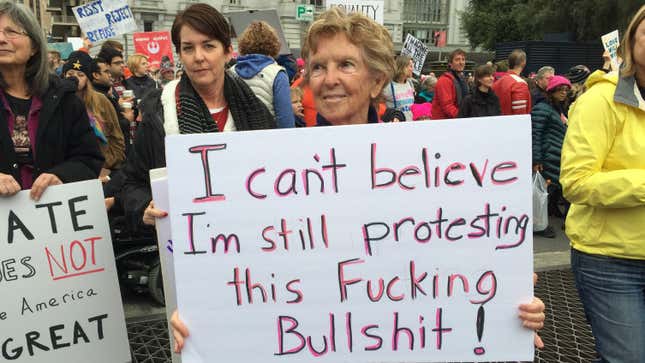 Other sign-making tools also saw a sales spike in the week before the march, according to NPD:
Paint markers (+35% over the same week in 2016)
Specialty markers (+24%)
Permanent markers (+12%)
Glue (+27%)
Adhesives (+12%)
Scissors (+6%)
Presumably, as protests around the US continue in response to some of the Trump administration's policies, the office supply industry in the US will continue to reap the benefits.