In some ways, China offers the perfect environment for the development of surveillance technology: it's got a large tech-savvy population and a government that is constantly trying to adapt how it tracks people. So it should be no surprise that Chinese tech companies in this space are attracting investor attention–despite the technology's creepiness factor and sometimes worrying uses.
Earlier, fast-food chain KFC teamed up with China's search giant Baidu in January to use facial-recognition in Beijing to predict customer orders based on age and mood. Megvii, a Beijing-based Chinese developer of facial-recognition technology, provides a service (link in Chinese) that helps users of Alipay, the payment giant under Alibaba, reset passwords. But the news that a popular park in the heart of China's capital Beijing is now making people scan their faces in order to use toilet paper, may not be the greatest PR for the technology.
Beijing's Temple of Heaven park, which receives some 30,000 to 40,000 visitors every day, has installed six facial recognition machines in its public restrooms in order to control toilet-paper use, according to the park's spokesman Xing Qixin, and they've been in operation since Friday (March. 17).
The machines are intended to combat the park's chronic toilet paper theft, after park staff became fed up with watching visitors pulling out masses of toilet paper and stuffing it into their backpacks—a phenomenon employees have been witnessing since 2007, when the park began to provide the stuff for free. The staff first tried more low-tech approaches to the problem. "Our cleaning staffers have tried talking people out of stealing and we've applied other machines, none of that worked well," says Xing. Many public restrooms in China do not provide any toilet paper so as to avoid exactly this problem.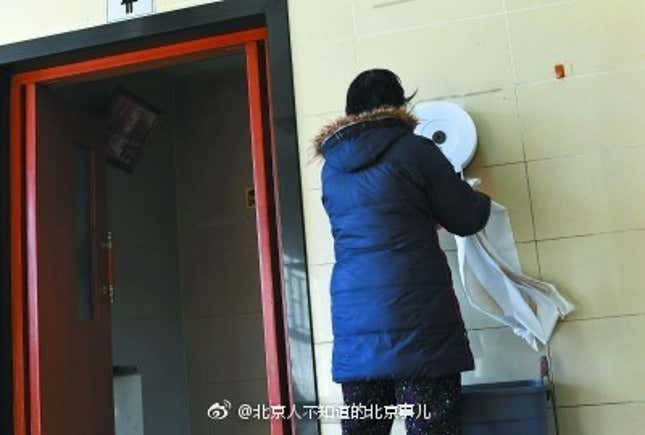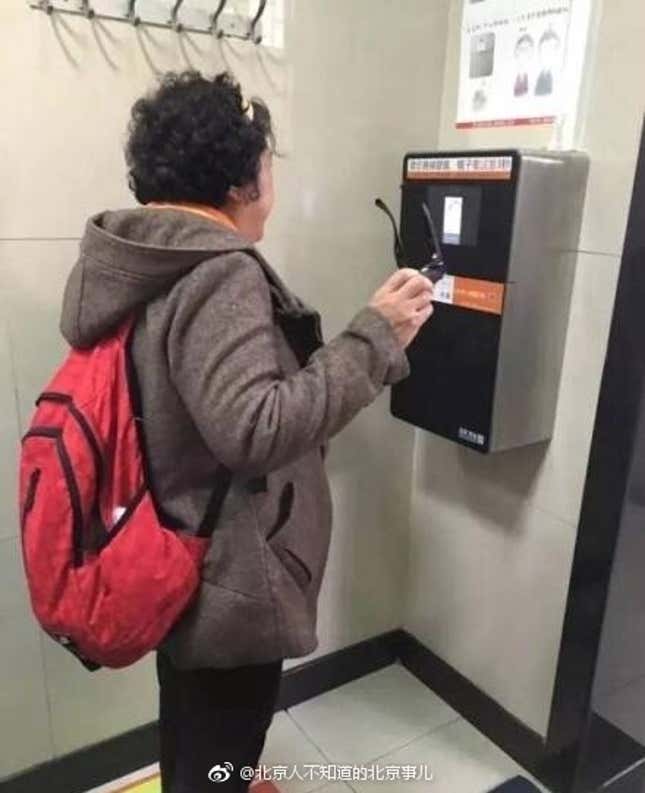 The park installed the machines on the walls outside the ladies' and men's rooms at the park's north, east and west entrances. The machines ask toilet-users to stare at the screens for three seconds in order to dispense a a sheet of two-ply paper, measuring about 60 to 70 cm (24 to 28 inches ) (link in Chinese) for each person. The same person has to wait for another nine minutes, which the park says might be adjusted, for an additional sheet. Xing said the facial data was not stored.
Installing the technology has created new hassles, though. At the park's peak times—morning exercises and weekends—the park has to send another staffer to teach people, especially the elderly, to use the machines, according to Xing. The cleaning staff also need to carry stashes of toilet paper at all times in case of an emergency among washroom users that requires speedier access to paper. For example, diarrhea, said Xing.