Need to fill your car's fuel tank? In one part of China, that could soon be a problem if your vehicle lacks a compulsory GPS tracker. Petrol stations, in fact, won't be allowed to serve you.
Authorities in the Bayingolin Mongol Autonomous Prefecture—a Muslim-heavy region of the Xinjiang province in the nation's far west—began rolling out a system on Feb. 20 that will eventually, they hope, let them track the movements of all vehicles. The measure is designed to fight terrorists using vehicles both to transport weapons and as weapons, according to an announcement by the local transportation ministry on Feb. 4 (link in Chinese).
The Xinjiang province is home to around 10 million Muslim Uyghurs, among them separatists fighting for an independent state. Militants from Xinjiang have launched attacks in other parts of China, including Beijing and the Yunnan province, in recent years.
Provincial authorities have taken various measures to thwart the insurgents. Last November they required residents to hand in their passports. Twelve months earlier they cut mobile phone services. Meanwhile they've conducted lethal crackdowns against both suspected militants and even protestors. On Feb. 18 heavily armed troops paraded through various provincial cities in a show of force.
In addition to the GPS system, vehicles must have electronic license plates that allow authorities to monitor activities at "important crossroads, parking lots, and high-level defensive areas," according to the ministry statement. The technologies will feed a "big data center that helps maintain social order."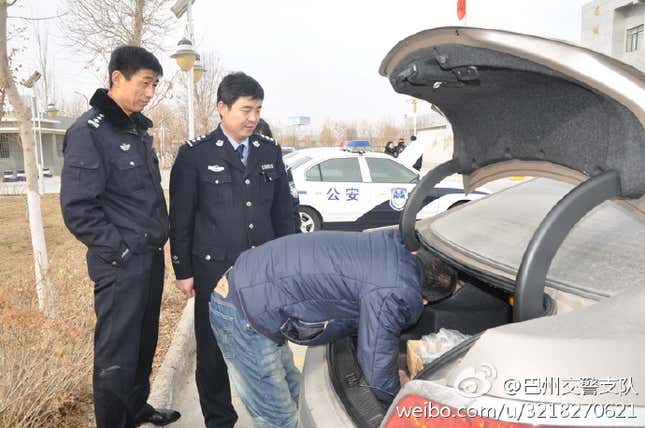 The rollout will start with heavy and secondhand vehicles and is slated to cover all vehicles by June 30. Petrol stations will be required to deny fuel to vehicles lacking the setup, according to local media reports (link in Chinese), and vehicle owners will be stuck with any data fees the system generates.