North Korea might be hostile to the outside world, but it's currently seeking foreign investments to back a casino cruise liner.
While the Hermit Kingdom isn't known for its booming tourism industry, it established the Mount Kumgang tourist region, a special administrative region that borders South Korea, in 1998 to attract overseas tourists, which has helped bring in legal sources of hard currency into Pyongyang. Access to the reclusive, authoritarian country remains heavily restricted, and travelers who are able to visit partake in highly choreographed tours.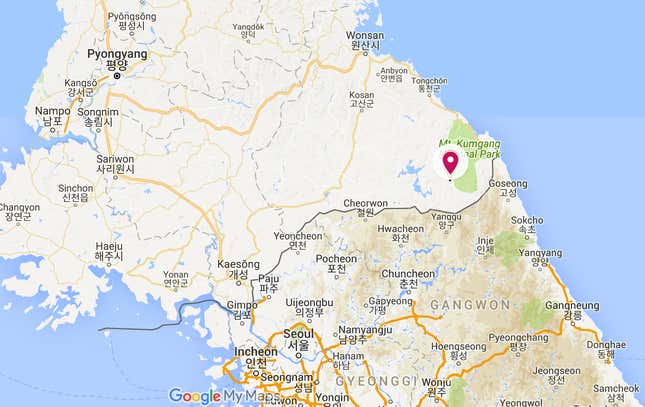 North Korea is seeking up to $20 million in investments from foreign entities to run its cruise ship, which is currently docked at Kosong Port near Mount Kumgang, and establish routes to Southeast Asia and Vladivostok in eastern Russia, reports Seoul-based NKNews. Interested entities can invest either through an independent foreign company or equity joint venture.
An investment proposal (link in Korean) listed on Mount Kumgang's website this month said the 30,000-ton Royale Star, a Soviet-era cruise ship capable of carrying 1,000 travelers, can operate a casino business, even though gambling remains strictly prohibited in the country.
"We are trying to diversify international tourism at the world-renowned Mount Kumgang by using cruise ship services," said the proposal, which noted that "a variety of facilities" will be available for passengers.
But given recent tensions around North Korea—including its missile tests in the Sea of Japan and a diplomatic row with Malaysia after the murder of King Jong-un's half-brother—it might find it hard to attract interested parties.