Designers have managed to fit bars, lounges, and showers aboard the double-decker Airbus A380, the world's largest passenger plane. Now, the plane's manufacturer says the wide staircase that connects its decks should go.
Today, Airbus unveiled a new, narrower design for its front staircase, creating space for 20 more seats on the plane. Each plane can carry 497 passengers currently, according to Airbus.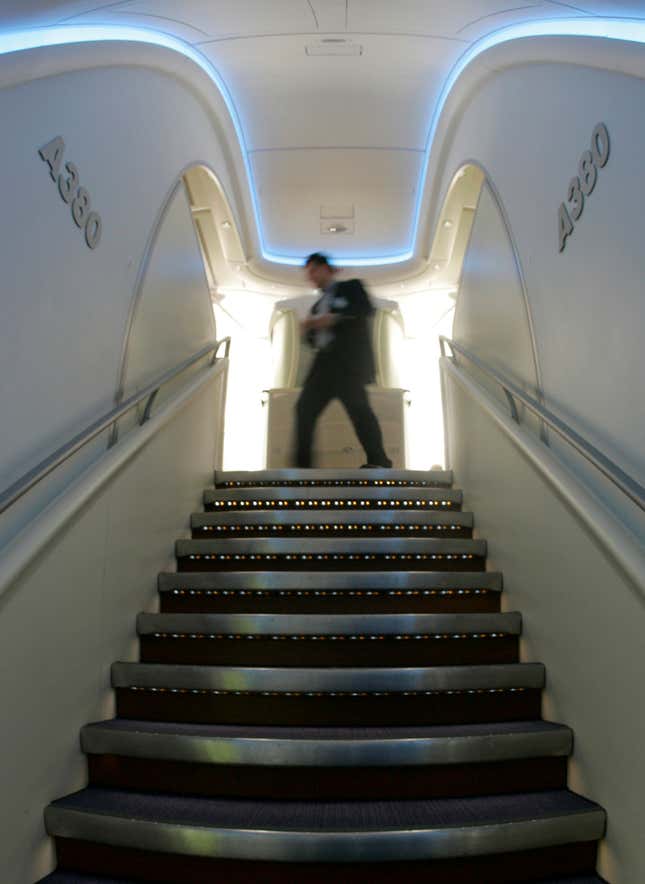 The new design is one among a number of ways that Airbus is offering to fit up to 80 additional customers in the plane. Other changes include changing a spiral staircase at the back of the plane and removing some cabin stowage space.
It's Airbus's attempt to make the planes more economically attractive to airlines that have eschewed the four-engine plane in favor of smaller, more fuel-efficient aircraft. But fitting more passengers aboard may not prove a selling point.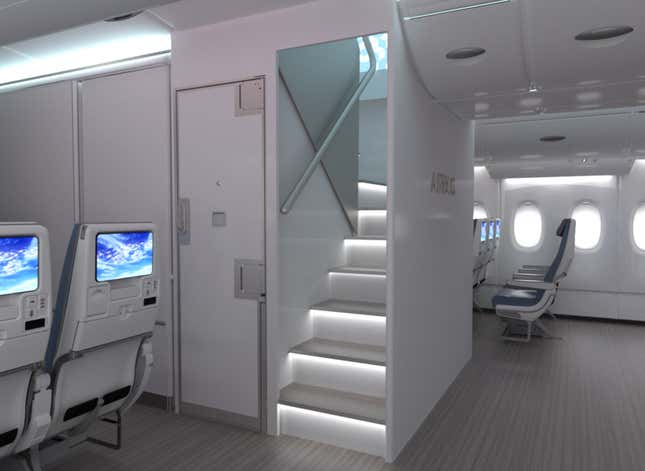 Last year, Airbus said it would cut production of the Airbus A380, after demand dropped for the superjumbo airplane. The A380 giant passenger load means that airlines have to fly to hub cities before passengers make connections to their final destinations on smaller planes. It can be more efficient for airlines to instead use smaller planes and fly passengers nonstop to more destinations.
It is too early to tell whether airlines will want to buy more of these tough-to-fill planes, or if passengers will want to fly in a more crowded cabin.