This is not a drill. Japan is suffering from a major potato-chip shortage.
Japanese snack makers like Calbee are suspending production of certain flavors of potato chips, after a freak string of typhoons hit Japan's agricultural heartland on the northern island of Hokkaido last summer, according to local media reports (link in Japanese).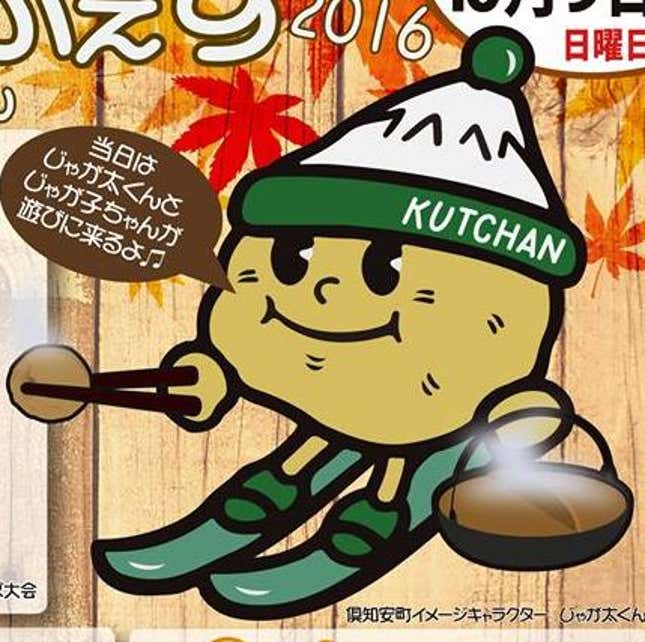 Four typhoons struck Hokkaido last August—the first time that's happened in one growing season since record-keeping began a century ago, according to the US Department of Agriculture (pdf). The island produces some 80% of Japan's potatoes, as well as other crops such as carrots, corn, and pumpkins. So proud of its spud production is the island that Kutchan, a town known for winter sports, has a skiing potato (link in Japanese) as its mascot called "Jagata-kun," or "little potato."
Among the chips that will be temporarily discontinued are Calbee's French salad, pizza, and plum flavors, as well as Koikeya's rich consommé flavor, according to Japanese media.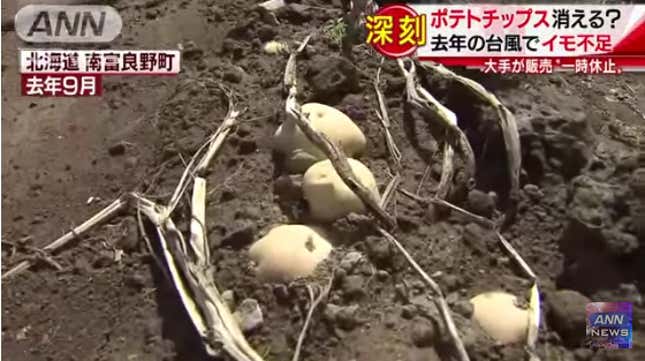 To make up for some of the shortfall, Japanese snack makers are importing more potatoes from the US, but the quality isn't up to scratch. "Many of the imported potatoes did not reach the required level of quality, and we could not cover our full production range," said a Calbee spokesperson. (Some comfort may come for Japanese chip-makers when the potato crop in the southern island of Kyushu harvests soon.)
As a result, prices of potatoes have also soared. A bag of four Hokkaido potatoes at a Tokyo supermarket now costs ¥180 ($1.64), compared to ¥100 to ¥120 in the past, public broadcaster NHK reported this week (link in Japanese).
This isn't the first time production disruptions in Hokkaido have led to food shortages. Japan has experienced frequent butter shortages in recent years, for instance. The country's aging population means many farmers retire with no one to take over their farms, contributing to an overall decline in raw milk production.
The nation's highly protectionist agricultural policy also means that it is often difficult to make up for shortfalls in domestic production. Indeed, dairy products were one of the "sacred" sectors (paywall) that prime minister Shinzo Abe promised to protect during trade talks with the US on the Trans-Pacific Partnership pact, which now lies dead in the water. According to the USDA, fresh potatoes from the US can only be used for chip manufacturing (pdf) in Japan, and imports of them were allowed to resume, in 2006, only after a 56-year ban (paywall).
Japanese snack lovers have been sharing photos of emptied-out supermarket shelves that were once stuffed full with bags of chips.
Others tweeted inflated prices of chips on a popular online shopping site, Mercari, where two bags of (link in Japanese) Calbee's French salad flavor chips were going for ¥888 ($8), compared to a normal retail price for Calbee chips of about ¥140 a bag.