A rare, perfectly preserved, modernist home designed by Frank Lloyd Wright is for sale in Minnesota. Listed by the original owners, retired radiologist Paul Olfelt and his wife, the 2,647-sq.-ft., three-bedroom house was among the last projects Wright completed before his death in 1959.
Most of the museum-quality furniture designed by the great architect is included in the price, which has been lowered by $100,000 to $1.395 million after almost a year on the market.
Wright designed about 60 single-story residences in the last 30 years of his career, beginning with the Jacobs house in Wisconsin in 1936. According to John Waters, preservation programs manager at the Frank Lloyd Wright Building Conservancy, the Olfelt house is an example of a Usonian house, designed with "the idea … to make a relative low-cost house that would be available to a wide number of clients," he explains.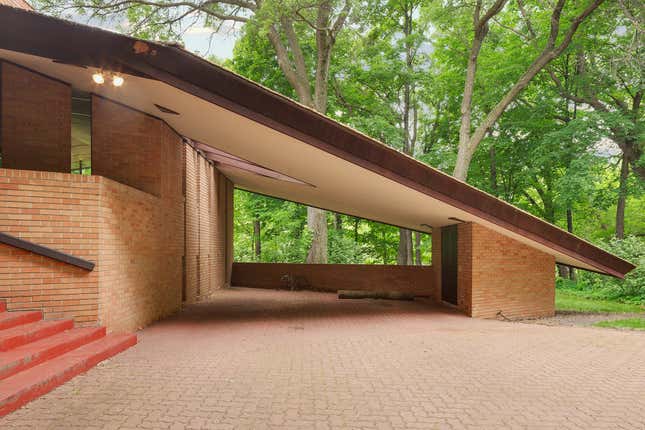 Olfelt wrote a fan letter to Wright, inquiring if he would be up for a modest commission. "We hoped for a refuge from the world for part of our day, a place where we could enjoy nature and the beauty of man's creativeness in harmony with nature. We wanted a home that by virtue of its character would help us and our children be dissatisfied with the ordinary," Olfelt wrote in 1969 in the Minnesota Society of Architects's journal Northwest Architect. "It seemed unbelievable that we could interest Mr. Wright in our problems," he added.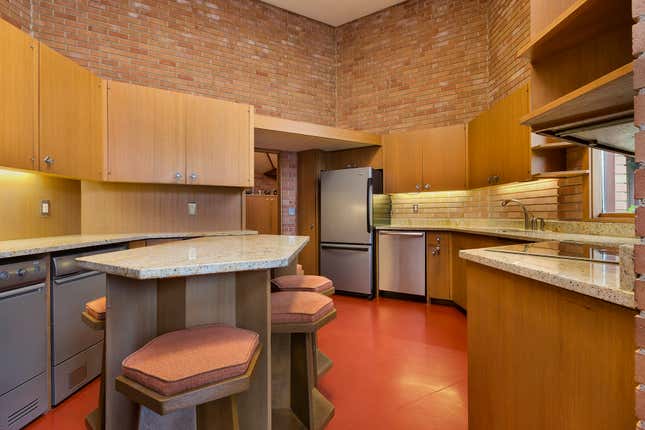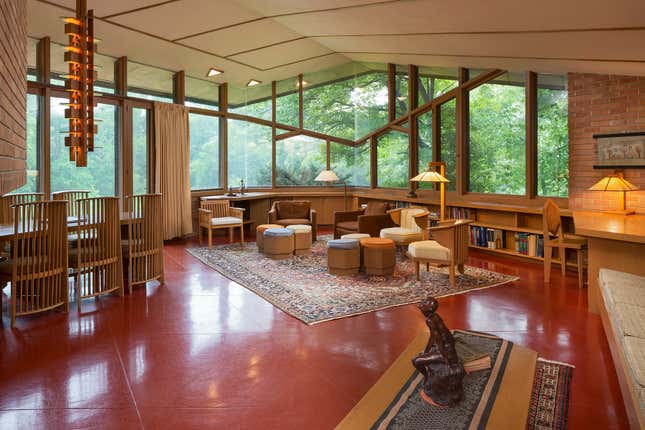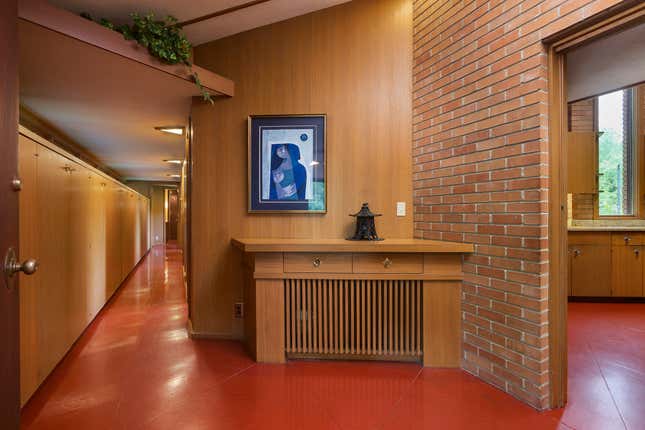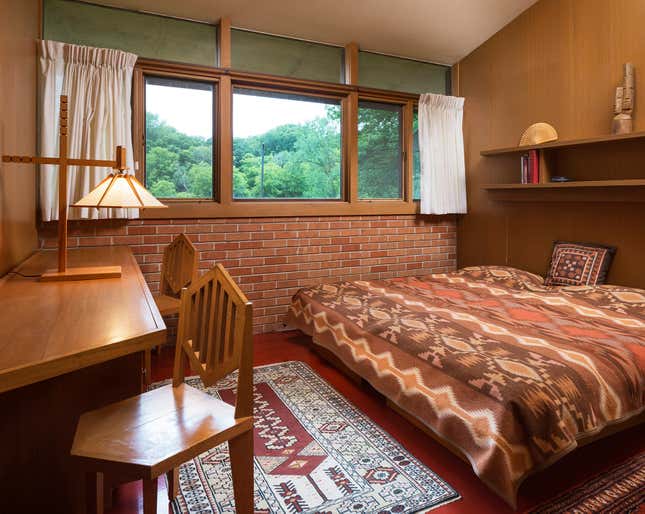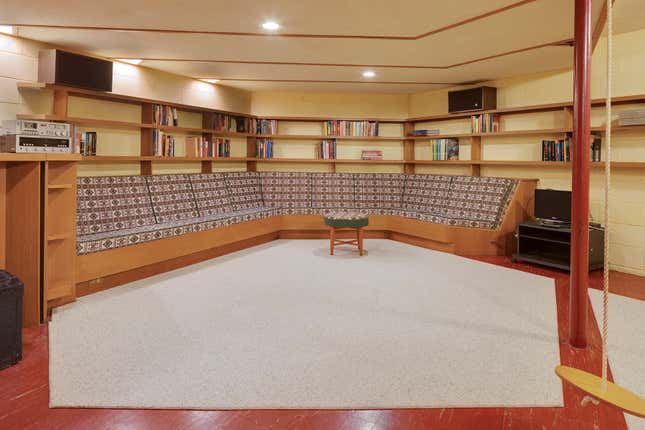 Many couples who commissioned Wright's Usonian homes were then in their 20s and 30s, including the Olfelt and his wife, Helen, who are now in their 90s. "They were adventurous, they were on a budget, and Wright liked working with young people," Waters says.
The Olfelts and their three children treasured their diamond-shaped house and made very few changes to Wright's vision. They've added free-standing shades to control the light streaming from the large glass window in the living room. "During one of our first dinner parties in the house I had to supply some of my guests at the dinner table with visor caps to protect them from the sun," wrote Olfelt. "There are a few other features which require a sense of humor also but for the most part it is a remarkably well functioning house."
The home's listing agent, Berg Larsen Group of Coldwell Banker Burnet, has produced a fascinating virtual tour of the property.
Several of Wright's innovative Usonian homes are open to the public, and are listed in the new book Wright Sites: A Guide to Frank Lloyd Wright Public Places.