China's central bank doused its smoldering credit crisis with about 50 billion yuan to bolster the short-term borrowing markets banks rely on. Tight lending conditions had driven closely watched money market borrowing rates sharply higher in recent days. Here's a nice chart from Barclays on the upward move.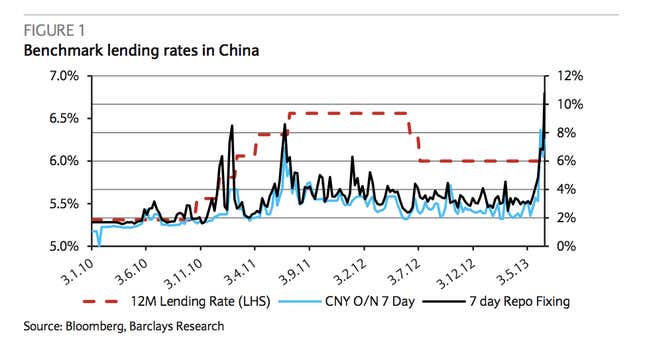 One of the key rates, the overnight Shanghai Interbank Offered Rate, moved sharply lower Friday, thanks to the cash injection from the People's Bank of China.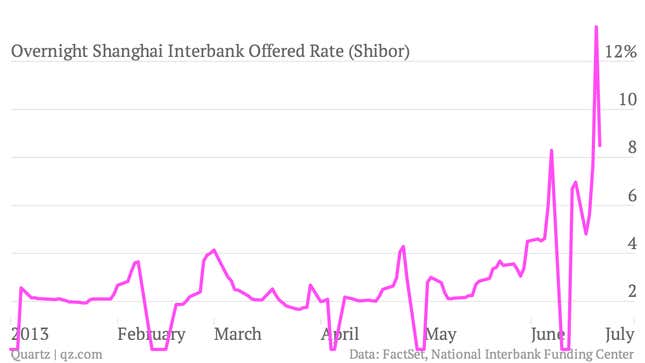 But the credit crunch is far from over. Interbank rates remain high and markets remain tense. The evidence: persistent rumors and rumblings of bank defaults, and agressive moves by banks to push back on them. And bad loans are rising. In short, if the history of finance is any guide, this isn't over.