There are no I ❤ North Korea bumper stickers, no shot glasses with North Korean city names. But imagine a reality where the 69-year-old totalitarian state was a free and open country that welcomed tourists to frolic in its streets.
This improbable reverie inspired the Swedish design agency Snask to create a ready-to-use nation brand identity kit, complete with a new North Korean flag brandishing a message of love.
Using a heart as the primary graphic motif, the "Love is Korea" branding suite includes themed business cards, stationery, brochure templates, postage stamps, and new uniforms for public servants with cute heart-shaped buttons.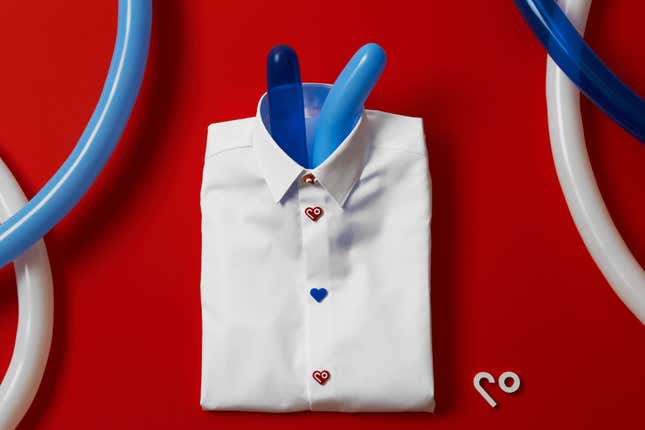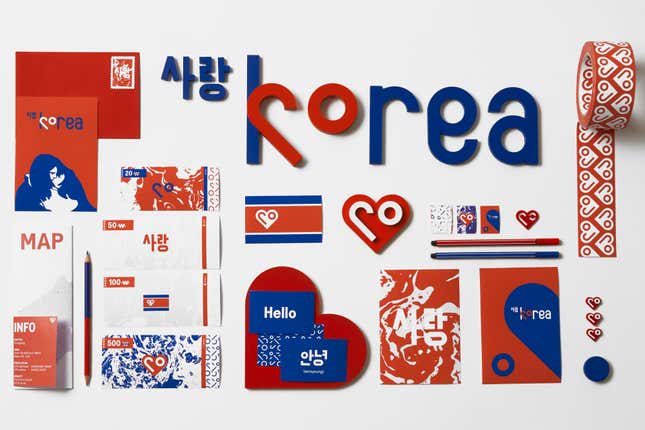 And in the name of expanding personal freedom, Snask also proposes a new hair style choice for its citizens. "They are only allowed 28 [state-approved] haircuts," explains Snask creative director Fredrik Öst. "We figured we would add a 29th that would simply be any length you felt like having. A so-called liberal haircut."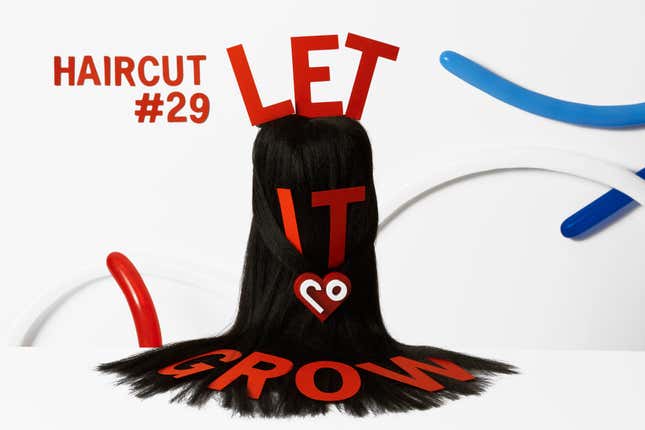 Snask also proposes changing the name of the country from North Korea to "Love Korea."
"We firmly believe in love as the biggest destructor of prejudice, oppression, closed borders," Öst told Quartz, explaining the firm's intentionally naive proposal to erase the north/south divide.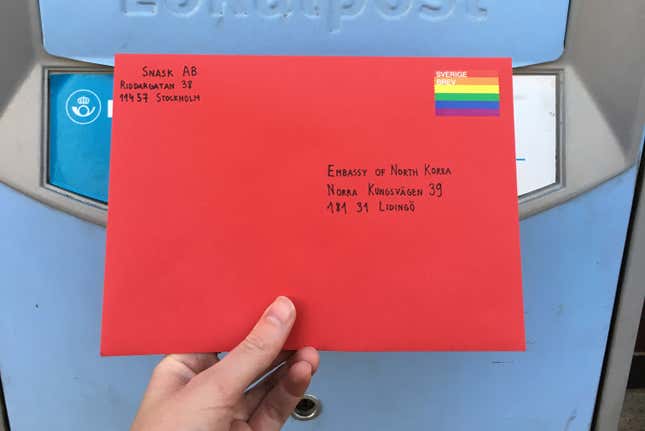 Snask's thought experiment was created for ICON magazine's Rethink series last January. The designs were accompanied by a love letter sent to the North Korean embassy, offering the design files free of charge. So far, Pyongyang officials have not jumped at the chance.
The Stockholm-based studio explains that it didn't expect an enthusiastic response to its proposal, but it wanted to use the opportunity to visualize progress. Ost told Dezeen, "We wanted to see if we could show change through design and branding."