As the summer approaches, a group of art students in Taiwan have concocted an unusual treat for the heat.
Hung I-chen, Guo Yi-hui, and Cheng Yu-ti, three students at the National Taiwan University of Arts, collected sewage water from all over Taiwan and and turned them into popsicles for a project titled "Polluted Water Popsicles."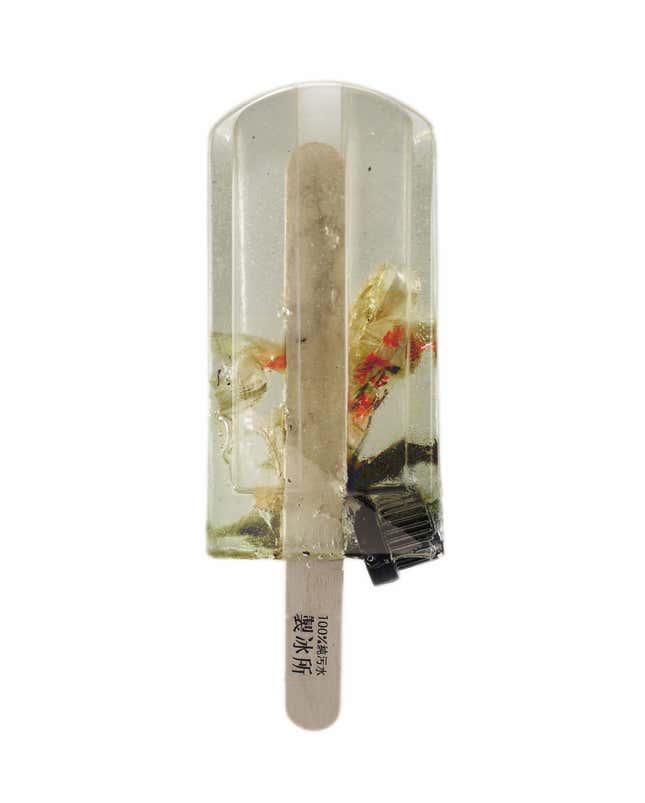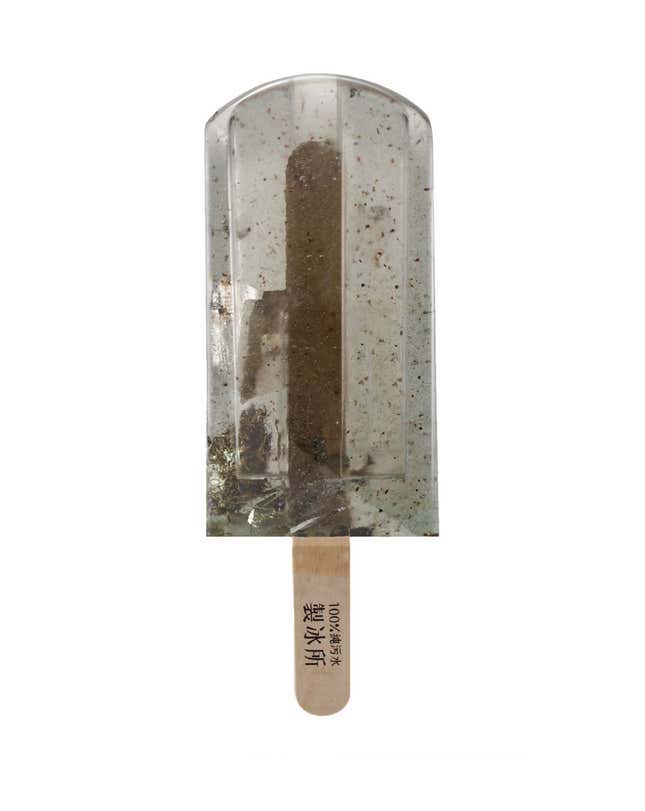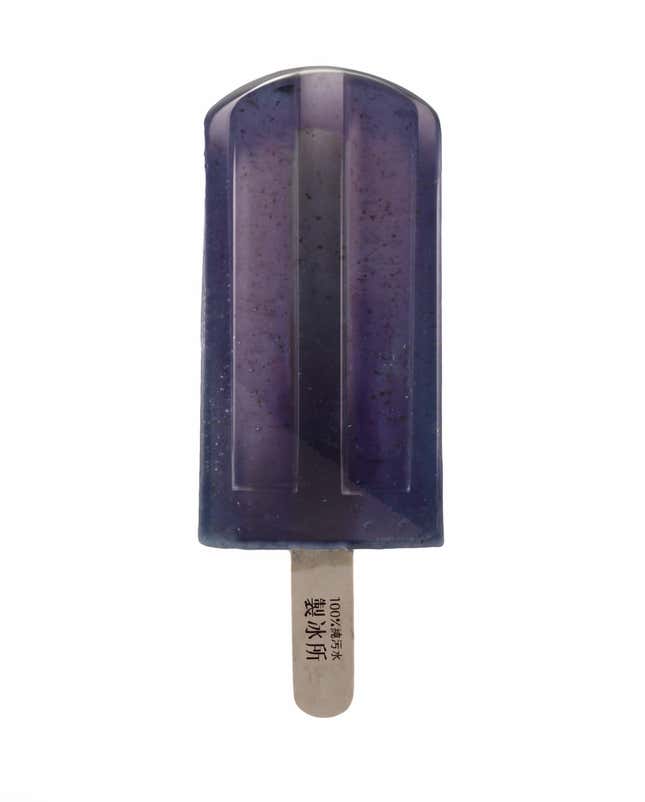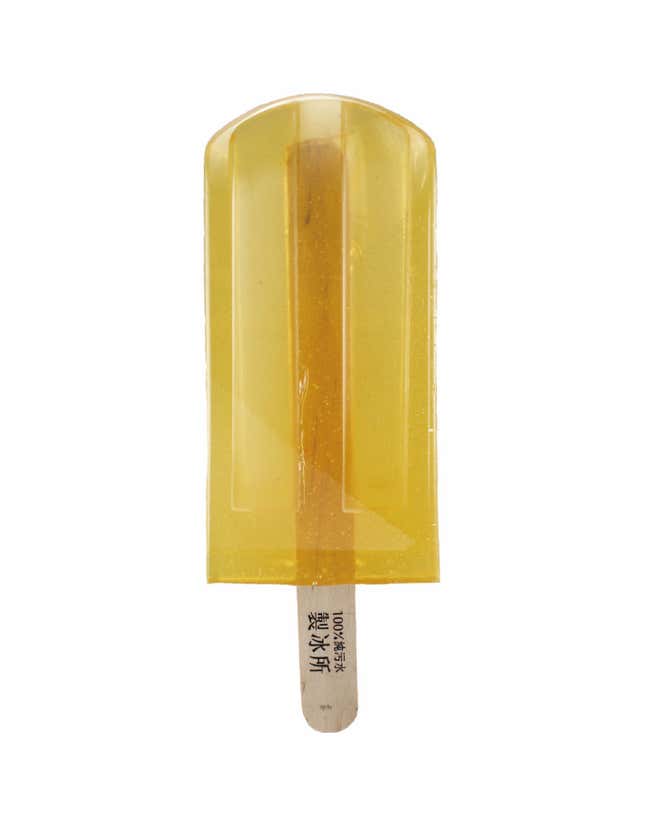 Hung and her teammates visited 100 locations across Taiwan to collect waste. They then placed the samples—complete with dirt, bugs, and trash—into a freezer, turning them into popsicles. In order to preserve them, they encased the popsicles in a polyester resin.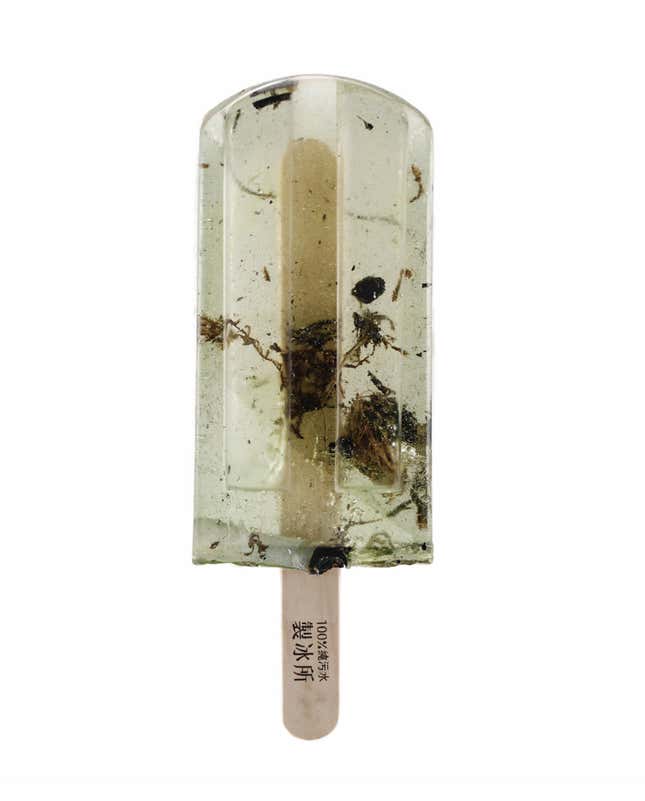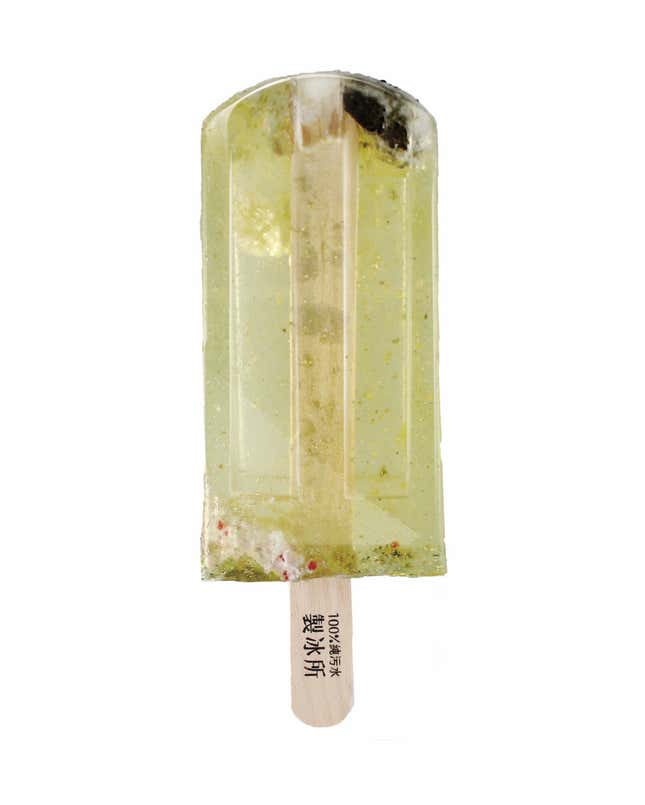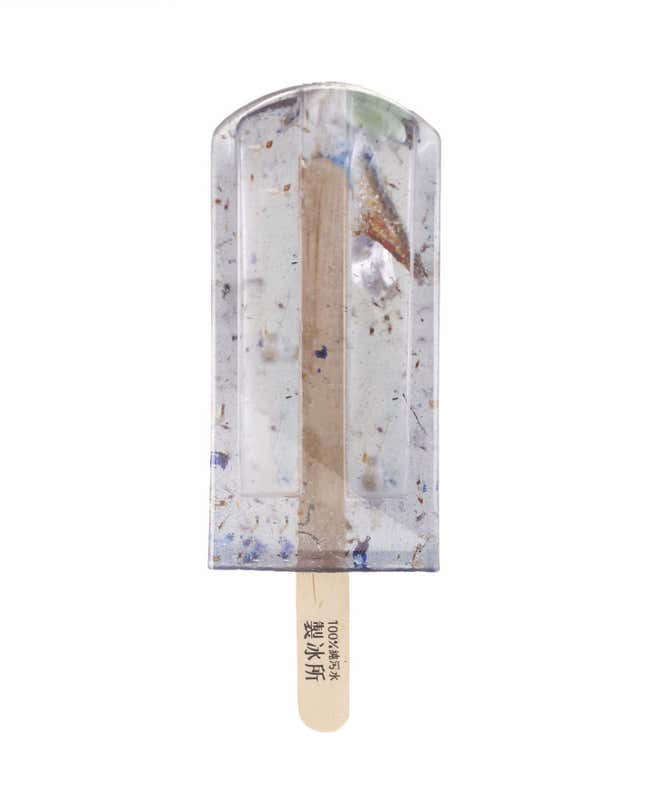 Hung tells Quartz she hopes the project will raise awareness about water pollution. Her team chose to use popsicles as a motif because they are translucent and because popsicles typically look appealing to the eye. "Such pretty popsicles, would you still want to eat them?" she asks.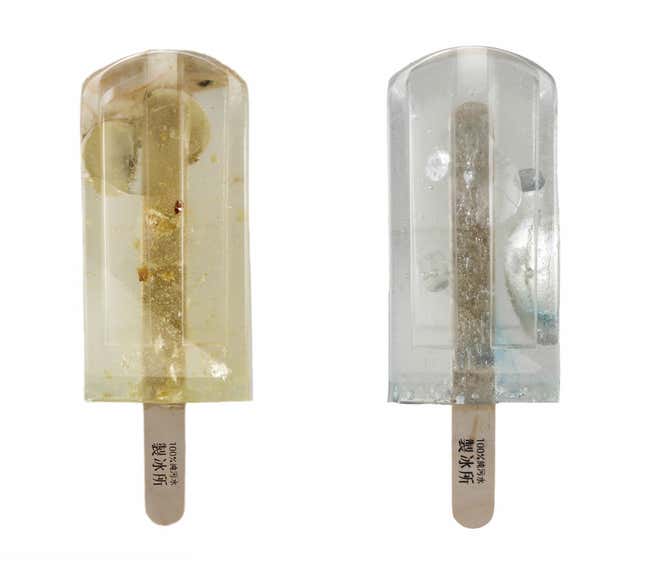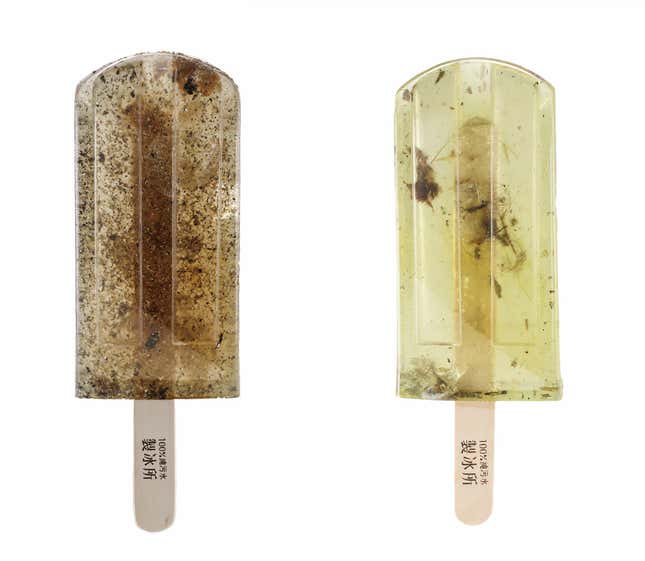 The team has made 100 popsicles in total. They recently put their collection on display at an art exhibition in Taipei.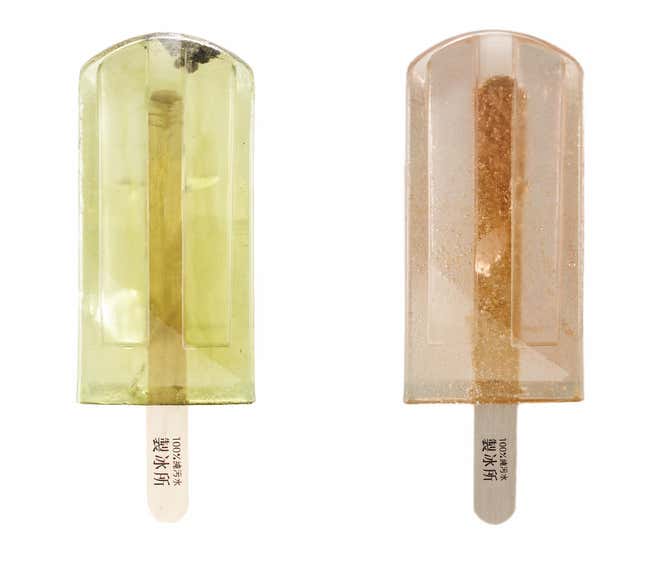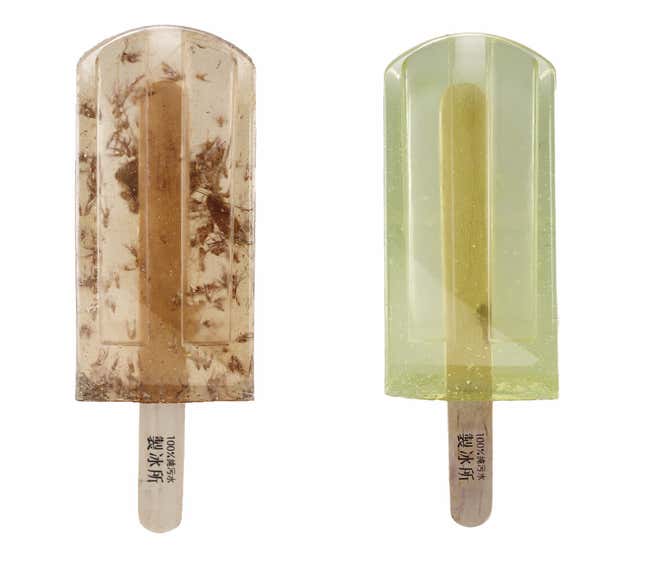 Hung and her team even designed wrappers for the popsicles, assigning each one with a number and "flavor" named after the source where the waste was collected.