Anyone who's ever schlepped furniture through various moves knows the challenge of getting old pieces to fit into new spaces. This conundrum has dogged Airbnb's co-founder Joe Gebbia as the company has had to move its headquarters five times over the last nine years.
From 15 employees crammed in an apartment Gebbia shared with co-founders Brian Chesky and Nate Blecharczyk in 2008, Airbnb has grown into a $31-billion operation, and has had to office-hop in San Francisco to accommodate its swelling ranks of employees. Along the way, the company has had to buy new furniture and live with some old pieces that didn't really match their new offices.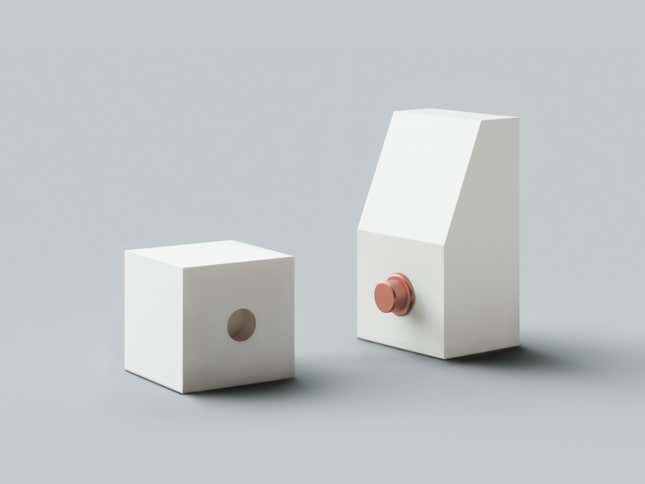 Unable to find a better solution in the vast office furniture market, Gebbia, who has an industrial design and graphic design degree from the Rhode Island School of Design, started filling a sketchbook with ideas for a furniture line that could look good and function well in all sorts of spaces.
He got his chance to realize his ideas after meeting with furniture company Bernhardt Design, who manufactured Gebbia's line. After months of prototypes, Gebbia unveiled his collection at the International Contemporary Furniture Fair in New York City this week. His solution: a building block system that snaps together, much like giant, handsomely upholstered Lego pieces.
Called "Neighborhood," the collection has 38 pieces, including ottomans, tables, and high-back chairs that can be arranged in various configurations. The furniture is light enough so pieces can be quickly reconfigured between meetings without needing to call in a moving crew.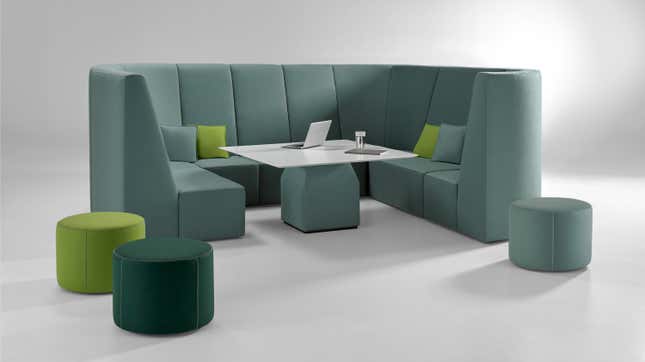 "Neighborhood," Gebbia says, is also meant to address the worst parts of trendy, open-plan workspaces: noise and lack of privacy. From the myriad pings, dings, and rings from mobile devices to the whizzing of the air conditioner and the din of conversation, noise pollution is the number one complaint in wall-less work spaces. It's been shown to lower employee morale, cause health problems, and decrease productivity. Gebbia says he decided to use soft materials, even for the base of tables, to help absorb sound.
He says the inspiration for the mix of low and high-back seating comes from a RISD professor who introduced him to an evolutionary psychology principle called "the savanna preference," which suggests humans prefer wide, open spaces with a smattering of tall objects in clusters, much like the landscape of East Africa. Designers have followed this principle in the design of golf courses, beach resorts and parks, mixing grassland with clusters of trees (or beach umbrellas with sandy beaches). Applying the savanna preference principle in office design means introducing taller furniture to break the flat, uniform grids of desks or cubicles.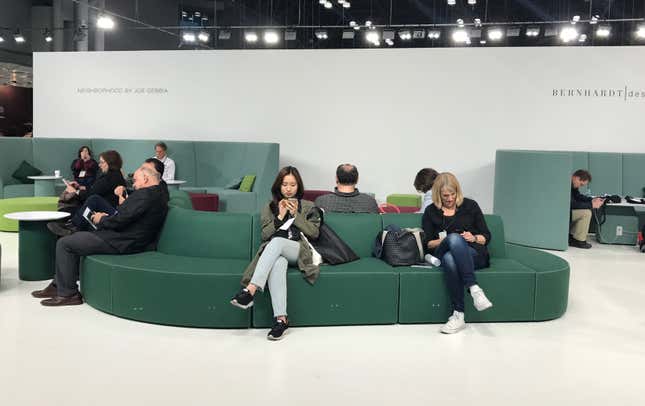 Gebbia plans to donate royalties that he'll receive from the Bernhardt line to his alma matter's scholarship fund.