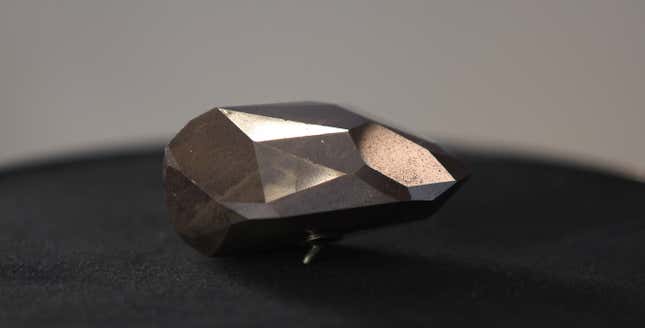 The US Securities and Exchange Commission (SEC) announced it was suing cryptocurrency influencer Richard Heart for securities fraud in New York federal court. The SEC lawsuit accuses Heart of using millions of dollars of investor funds to buy himself luxury products like watches, sports cars, and the largest black diamond in the world.

What's the future of crypto regulation? | Ben McKenzie
Federal regulators allege that Heart raised more than $1 billion in unregistered crypto securities through his Hex, PulseChain, and PulseX companies and used at least $12 million of it on personal expenditures, including over $2 million on Rolex watches.
"Heart called on investors to buy crypto asset securities in offerings that he failed to register. He then defrauded those investors by spending some of their crypto assets on exorbitant luxury goods," Eric Werner, director of the SEC's Fort Worth Texas, regional office, wrote in a press release."This action seeks to protect the investing public and hold Heart accountable for his actions."
The SEC also accused Heart of publicly reporting the 2019 sale of Hex tokens in exchange for 2.3 million Ethereum ($678 million), while in reality, this investment was made by Heart himself with the help of other Hex investors. This tactic, known as recycling, allowed him to retain control over the currency while creating the impression of significant demand for it.
After the charges were announced—Hex, the little-known cryptocurrency that Heart invented—hit its lowest point since 2021. The SEC encouraged investors in Hex, PulseChain, and PulseX to submit tips at SEC.gov.

Who is Richard Heart?
Heart wasn't shy about his lavish purchases. In a tweet from 2022, he poses for a picture with a "million dollars of #Lamborghini #gucci #bulgari #rolex."
Heart has also shared much of his life online through his social media accounts, especially his YouTube channel, where he dispenses nuggets of self-help. In the account's most recent video, he says, "I think you should trust me, but if you get in the habit of trusting people like me, you'll get the crap scammed out of you."

Also, on his website, Heart claims to have helped "thousands of people to stop gambling, trading, drinking, playing intensive grinding video games."
It wasn't immediately clear who will represent Heart in the lawsuit.
Quotable: Heart complains about crypto exploiters
"#Crpyto, gotta ask you, what's it like getting hacked and exploited all the time?" —Richard Heart's last tweet before he was charged with exploiting his investors
The crypto crackdown

Over the course of two days in early June, the SEC targeted the world's two biggest cryptocurrency exchanges, Binance and Coinbase, with regulators accusing both of breaking federal securities law.
Those lawsuits come less than a year after Sam Bankman-Fried, the disgraced CEO of the FTX crypto exchange, was accused of running one of the biggest financial frauds in American history by the SEC and the US Justice Department. If convicted, Bankman-Fried could serve decades in prison.
This crackdown underscores the government's newly aggressive approach to crypto regulation. Regulators didn't just sue the companies; they asked for emergency permission to freeze Binance US assets all over the world, a decision made by SEC chair Gary Gensler, who called crypto platforms a "Wild West" of fraud and investor risk in 2021.
Related stories:
📉 Cryptocurrency lender Celsius was "insolvent since inception," investigation finds
🪙 US regulators sued Binance for encouraging customers to buy unregistered crypto commodities